Summer School for Foodies
These four classes will help you refine your skills.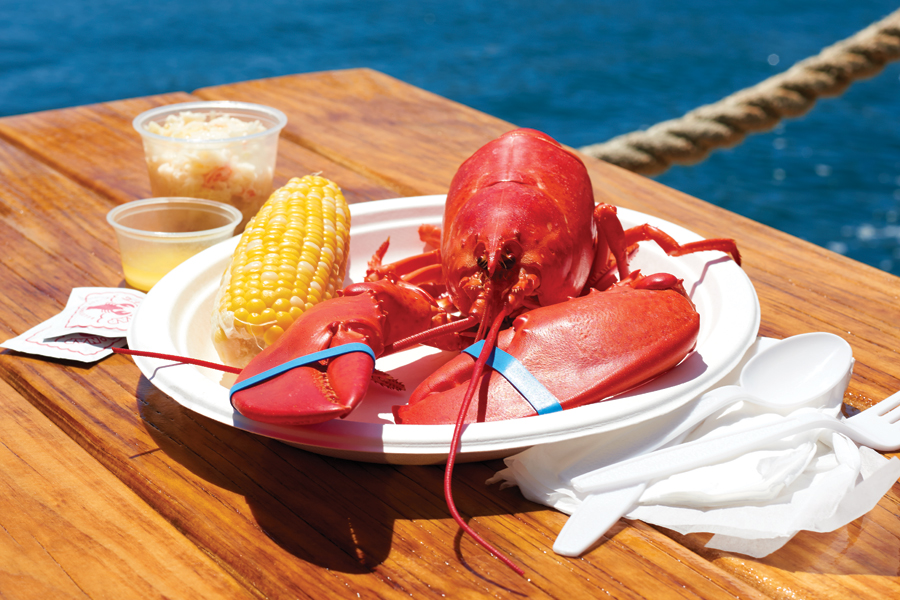 Despite what Alice Cooper may have yowled, school does not have to be out for summer. In fact, long, carefree days offer fine opportunities for culinary upskilling. Food and drink experts have designed delicious curricula that will render you a genius in the kitchen (or behind the bar) by the time September arrives.

Hope and Main
691 Main St., Warren, 245-7400, makefoodyourbusiness.org
Go to school, literally, at Hope and Main, Rhode Island's first nonprofit culinary business incubator located inside a 100-year-old schoolhouse. Hope and Main provides an environment where food producers, farmers, fishermen and other industry members can connect directly with consumers, engage the community and collaborate with peers. Kitchen, classroom and event spaces provide ample real estate for culinary experimentation and education; classes include a free demonstration on July 3 on throwing a clamboil at home, and Cookin' It Old School with Local 121 on July 25. The clamboil is part of the weekly outdoor Schoolyard Market series from 10 a.m. to 2 p.m. on Sundays. Hope and Main will celebrate our nation's Independence Day early with an East Bay clamboil featuring local kelp and shellfish, and a corn roaster that can smoke up to fifty cobs at a time. Don't miss School of Fish in the fall, a production of Eating with the Ecosystem, in which you'll learn how to turn a whole fish into an impressive meal.

Coggeshall Farm
1 Colt Dr., Bristol, 253-9062, coggeshallfarm.org
Coggeshall Farm is a living museum tucked away in Bristol, adjacent to Colt State Park. At the farm, forty-eight acres of woodlands, fields and salt marshes provide the backdrop for interpretive history demonstrations dating to the 1790s, including sustainable farming, hearthcooking and fiber arts. Kiss modern conveniences like convection ovens, microwaves and Blue Apron deliveries goodbye. Witness demonstrations several times per week or delve deeper and sign up for a hearthcooking workshop, where you'll make a complete meal from scratch and share it with your friends or family in the farm's eighteenth-century farmhouse.

Easy Entertaining
166 Valley St., Providence, 437-6090, easyentertainingri.com
Easy Entertaining chef Kaitlyn Roberts's locally sourced and gourmet-inspired culinary haven in Providence's Rising Sun Mills is a mecca on Friday mornings for her unusual (and delicious) homemade doughnuts (get there early before they sell out!), but beyond feeding Ocean Staters, Roberts also wants to teach us how to cook. Classes are designed to accentuate your acumen in making the most of your farmers market haul, solutions for healthy cooking at home, girls' nights featuring appetizers and wine pairings or mastering the art of throwing dough for the perfect grilled pizza.

Providence Wine Academy, Providence
providencewineacademy.com
Once you've mastered a signature dish, why not match it with a perfect glass of wine? At the Providence Wine Academy, the vibe is relaxed, but the wine knowledge runs deep. Under the tutelage of certified sommelier Steffen Rasch, every wine class is a blind tasting directed at a style of wine, a series of varietals or a wine region. Tasters experience up to a dozen wines at various price points. Rasch leads a discussion on aromatics and flavors as well as grape growing and wine making. Past tastings have focused on Bordeaux, Central and Eastern Europe and sparkling wines from around the world. Sessions are held on Sunday evenings at Thee Red Fez at 49 Peck Street in Providence, and run approximately ninety minutes.