Summer Locks
Style your hair into this easy, breezy, humidity-proof bun.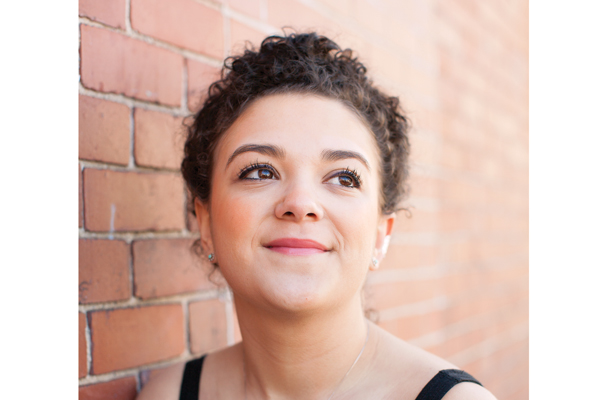 Move aside ballerina bun, take a seat top knot, there is a new bun in town. Betha Wood, owner of Salon Bianco in Providence, shows off one of the biggest hairstyle trends of the summer. Recreate this laidback look at home.
Step 1
Gather all hair into a ponytail.
Step 2
Wind the elastic mid-pony (leaving plenty of room to create a bun and provide volume around the bun).
Step 3
Twist your ponytail into a messy bun, while covering the elastic with a section of hair tucked around it.
Step 4
Adjust the placement of the bun on your head to create loose volume (this is the opposite of the tightly pulled-back ballerina bun).
Step 5
Secure with plenty of bobby pins around and underneath the style, including two bobby pins in an X right behind the bun.
---
Wood's tips for flawless hair, no matter where summer adventures take you — the beach, the pool or fun in the sun.
1. Use the right products. "To fight humidity, you need just the right mix of moisture, hold and silicone for your hair type," says Wood. But be careful! It's important to incorporate these products in that precise order. For moisture, apply leave-in conditioner. Second, get hold with hairspray. Lastly, lock in all that moisture with a silicone-based product like Alterna's Caviar Rapid Repair Hair Spray.
2. Prepare for the pool. If you have color-treated hair (particularly blond), you know that chlorine is enemy number one. But there is no need to avoid pools. Wood suggests wetting your hair with tap water and then applying silicone on top of your damp hair. Chlorine can't penetrate wet hair as quickly as dry hair, and silicone serves as another layer of defense.
3. Protect from harmful rays. Some hair products offer UV protection, but you'd be wise to lather in a bit of good old sunscreen, Wood says. "Dab it right on top of your head, taking extra care to apply it to your part." Sure, you may look a little greasy, but you'll avoid a red-hot scalp burn.
4. Watch where you swim. Taking the plunge in the ocean or lake? Make sure that all of the products you're using are environmentally friendly, says Wood.
Salon Bianco, 423 Atwells Ave., Providence, 331-8099, salon-bianco.com