RISD Young Artist Program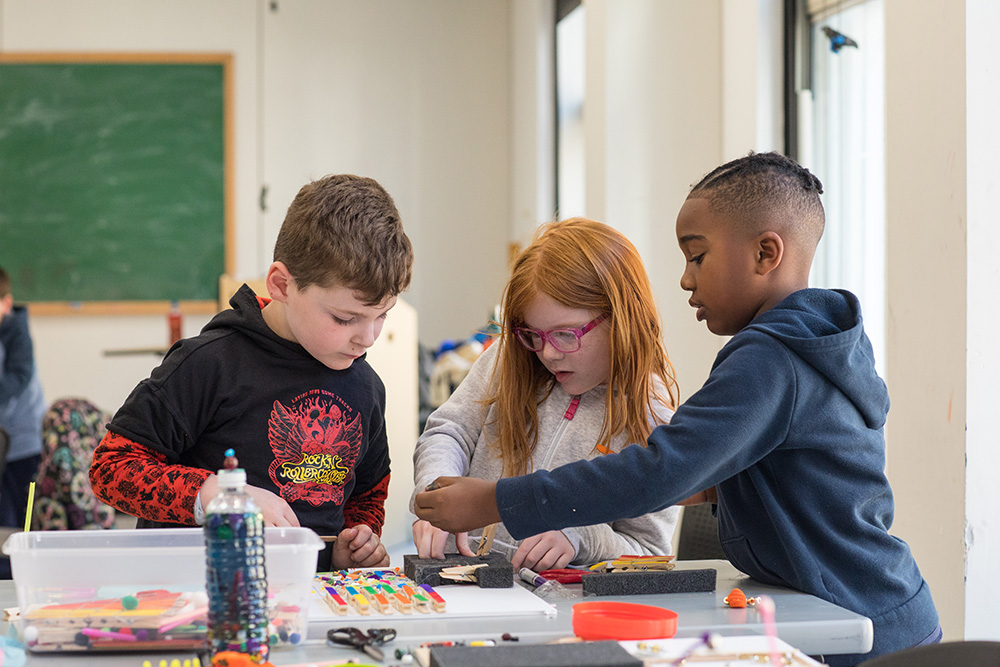 RISD's Young Artist Program heats up each summer with expanded course offerings for kids and teens ages 6–17. Young artists immerse themselves in the art-making process and have fun creating and sharing with others, in courses and camps taught by instructors who are energetic and passionate about art education.
Experience Rhode Island School of Design's unique facilities, including studio space, animation and photography labs, the RISD Museum, the Nature Lab, and Tillinghast Place in Barrington. Explore topics ranging from drawing, painting and sculpture to cartooning, animation and moviemaking. Full-day camps and half-day courses run from June 15–August 14, 2020.