Summer at Last: Folk Fest
Rock Folk Fest From a Yacht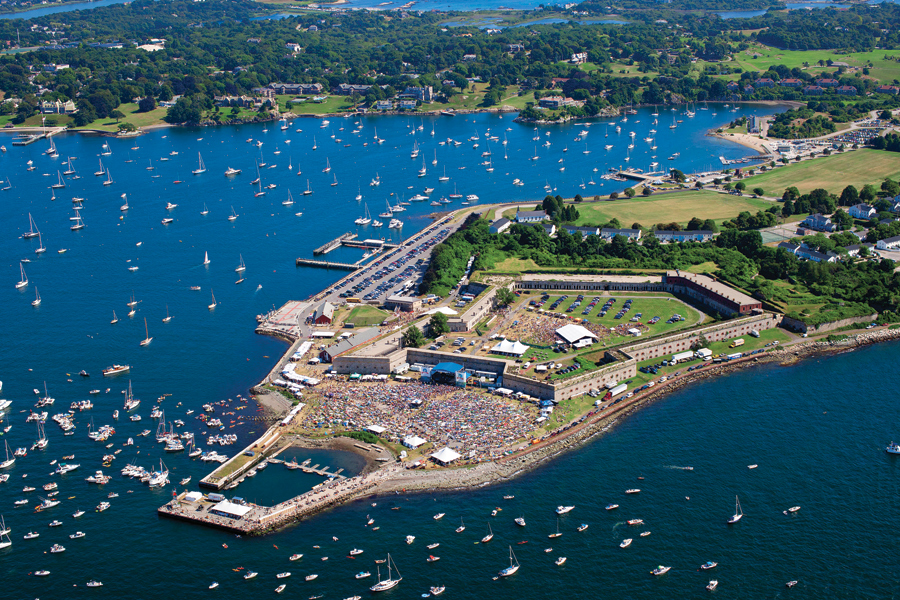 A day or three spent at the Newport Folk Festival is just what the 
R-and-R doctor ordered. This year's star-studded lineup includes headliners Band of Horses (Friday, July 25); Nickel Creek (Saturday, July 26); and Mavis Staples (Sunday, July 27). But tickets go fast and if you'd prefer to enjoy the fest in high style rather than sweat it out in the beer garden line, follow these tips for an uber-luxurious experience you won't soon forget.
1. Dress the part. Nobody ever got thrown off a yacht for looking like a Ralph Lauren model. Keep your hair neat and your makeup light and simple. Choose preppy clothing in a color palette that pops: red, yellow, navy, light blue and baby pink look great on most skin tones. Bonus points for lobsters and anchors.
2. Place yourself in a target-rich environment. That's right, you won't meet a yacht owner while sitting on your couch. Hoof it on down to one of Newport's many docks or wharfs. Simply Google "Where to dock a yacht in Newport" and prepare to be amazed by the infinite number of marinas and slips that exist.
3. Bring a conversation starter. Did you play acoustic guitar in grad school? Now's the time to dust it off. While you're at it, you might as well grab the Hacky Sack and Frisbee, too; if a yacht owner sees you having fun on dry land, he or she might be inclined to ask you aboard…to sail off toward the sweet sounds of live folk music.
Gates open at noon on Friday, July 25, with music beginning at 1 p.m.
Gates open at 10 a.m. on Saturday, July 26, and Sunday, July 27, with music beginning at 11 a.m.
Fort Adams State Park, 90 Fort Adams Dr., Newport, newportfolk.org.