StyleWeek Season 13: Night Two Displays Splashy Menswear
Small, tight swim trunks dominated the runway, with a heavy dose of floral patterns sprinkled in.
Day two of StyleWeek Northeast wrapped up last night with a blend of teeny,weeny trunk-inies (we had to keep the rhyme), florals, embroidery and clean cut lines.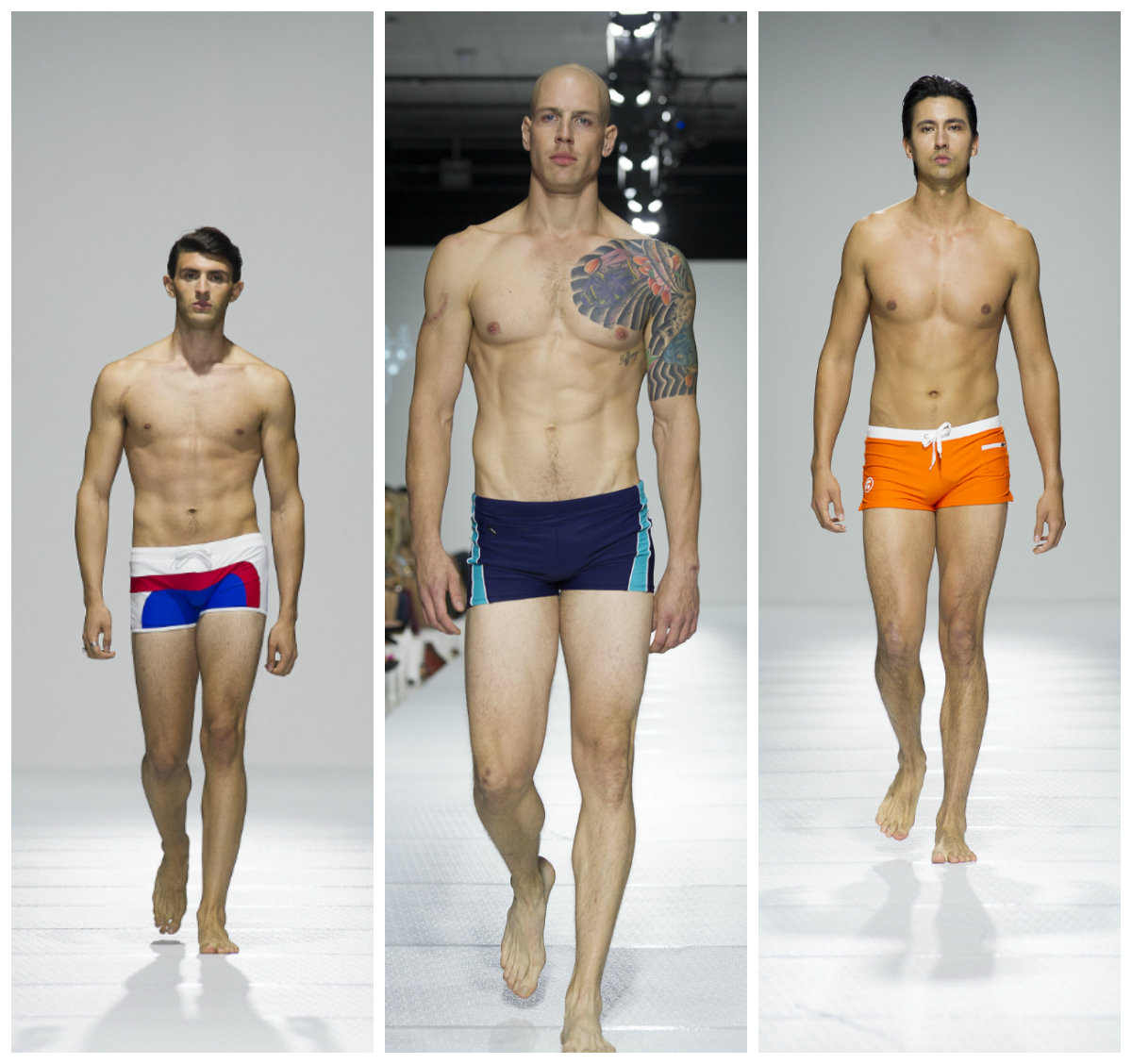 Masen Fox kicked things off by playing Gene Kelly's "Singing in the Rain" and sending out a model donning a trench coat and an umbrella. He pirouetted his way up the runway before clicking his heels together and, bam, brash music blasted through the speakers as he turned and model-walked back; They introduced their vintage twentieth century-inspired collection in style.
The first batch of models don tiny and, shall we say, "form fitting," bathing suit trunks. Bright colors, minimal fabric and a whole lotta skin.
The clean minimalism of these cuts and colors gave way to small splashes of floral patterns and fruit, a theme that was prominent throughout the evening. These patterns sprayed across bombers, blazers and button-downs, a mishmash of the rose-patterned dresses of my high school days blended with a seaside prep aesthetic.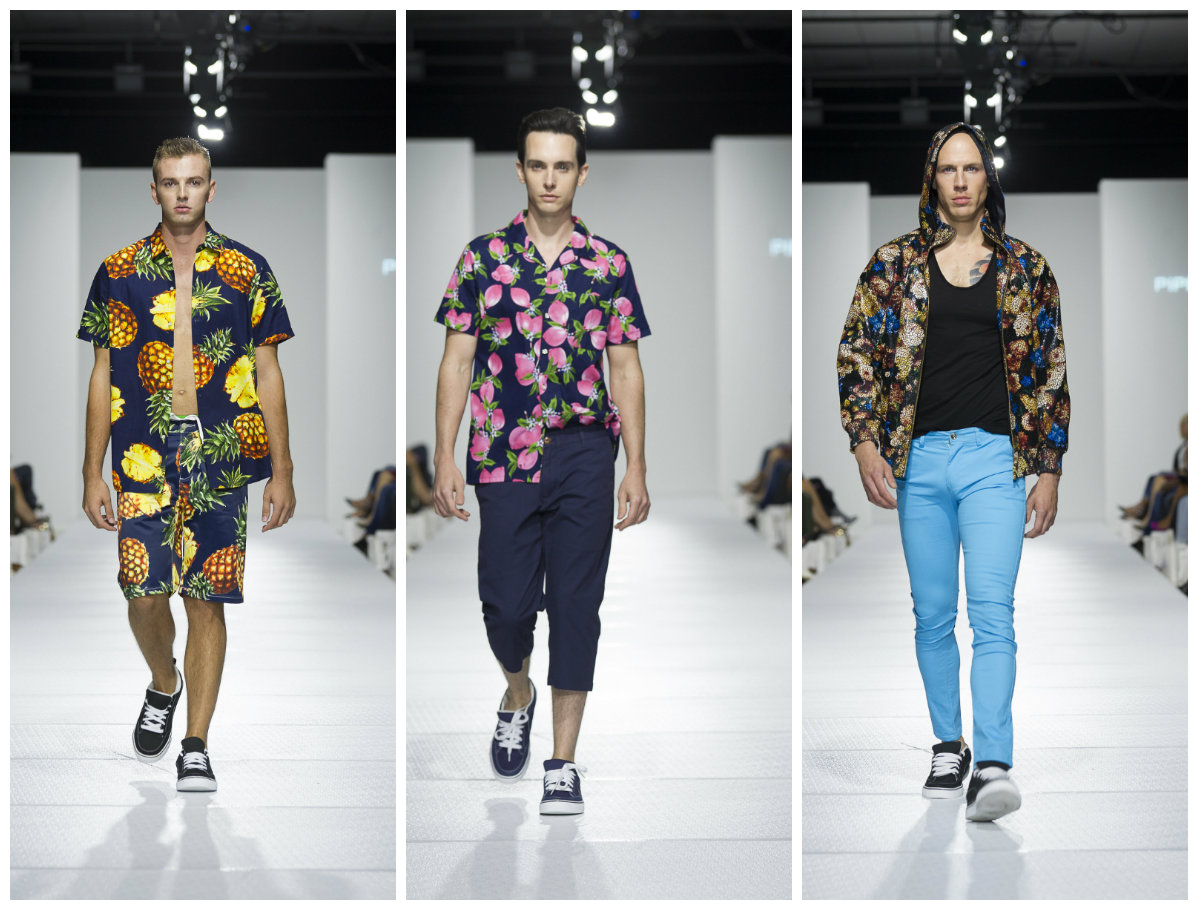 Barrington-based Clothes Horse followed, keeping the trend of floral patterns alive and thriving. Wide, flowing cuts dominated with ethereal, feminine details.
Aaaand we're back in menswear with more swim attire, this time from Chevalier Homme. (Eye candy advisory: More teeny, tiny bathing suits to follow.)
But they didn't end with swim wear, presenting an array of dashing outfits that are entirely workplace appropro.
To round the evening out were outfits from Jeffrey Dickerson, who interpreted minimalism in a whole new way. With a limited palette, his clothes were all about structure and cut.
Check back tomorrow for more scrumptious looks from the next two days of shows.
For more information, check out styleweeknortheast.com.
More Pics Here:
All photos by Myke Yeager Photography.
RELATED ARTICLES