StyleWeek Northeast Fall 2014: SEED Competition and Toni Spaziano
Innovative student designs and children's looks took to the runway Wednesday night.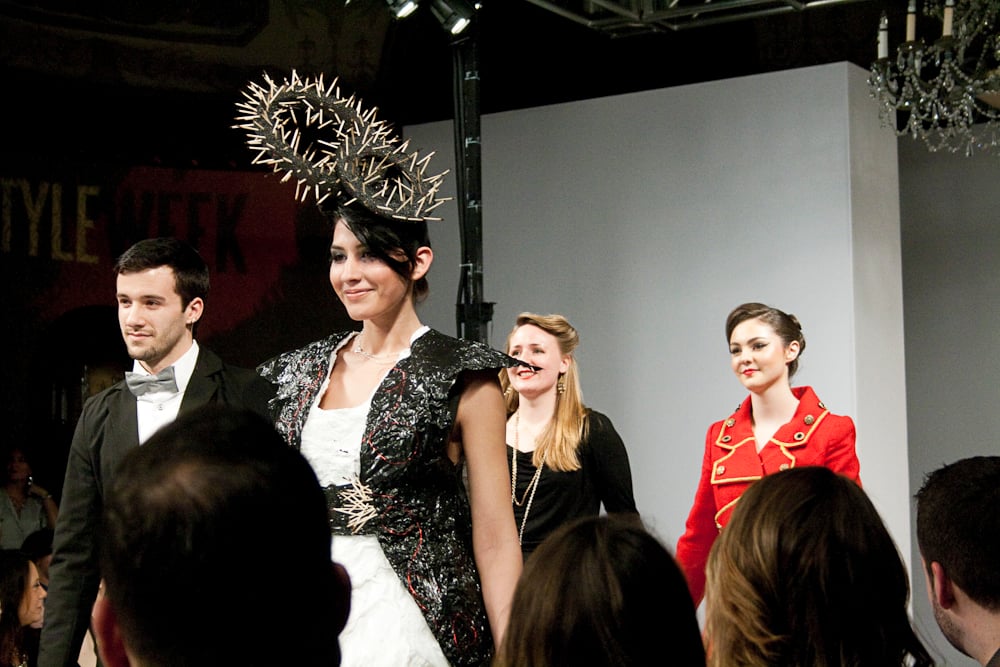 Fire, water, earth and air served as the inspiration for this year's student design competition called SEED at StyleWeek Northeast Wednesday night.
Students from Massachusetts College of Art and Design and the Fashion Institute of Technology filled the runway at the Providence Biltmore with elemental designs ranging from Marsha Titova's water-inspired light-up dress to Alyssa Fishenden's streaming train of photo negatives that recalled the ocean to Erika Williams' ethereal Earth-inspired wedding dress.
You can watch more of the show here:
The winner was Gloria Im's beautiful armored design, "Valkyrie," inspired by air and representing a winged goddess.
Later, StyleWeek veteran Toni Spaziano presented her children's line. Check out some of her creations here:
StyleWeek continues tonight, with collections from Restored by Design, Chevalier Homme by Reginald Merone and Samuel Vartan. styleweeknortheast.com