StyleWeek Northeast: August 2014: Eight United Republic Affair, Battle Designs, Carissa Lynne Frazier
Another night of the fashion event in Providence featured pretty swimwear and dresses.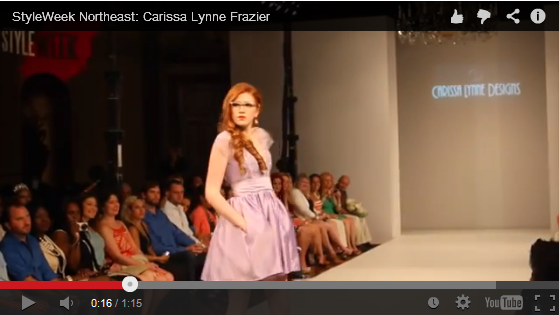 Two designers new to StyleWeek Northeast and a veteran showed their collections at the Providence Biltmore Wednesday night.
Artiss Akarra, a RISD grad, showed flirty retro swimwear in pastel shades from his Eight United Republic Affair line. You can see highlights from his show here:
Next, designer Earl Battle showed a mix of styles for young and more mature women from his line, Battle Designs:
And StyleWeek returning designer Carissa Lynne Frazier capped off the night with a collection of pretty, well-tailored dresses:
StyleWeek continues tonight. For more information, go to styleweeknortheast.com.
More StyleWeek coverage:
Night 6: PINI, Yellow Clover and Jonathan Joseph Peters
Night 5: Shalyn Webber, Alistair Archer and Restored By Design
Night 3: Bound by the Crown Couture, Julie Kontos and NoMy Style
Night 2: Caronah Cassell Designs, ASK Fashion and DeBrichhio