StyleWeek Northeast: August 2014: Caronah Cassell Designs, ASK Fashion and DeBrichhio
The second night of shows represented a range of aesthetics, with looks as diverse as the women they were designed for.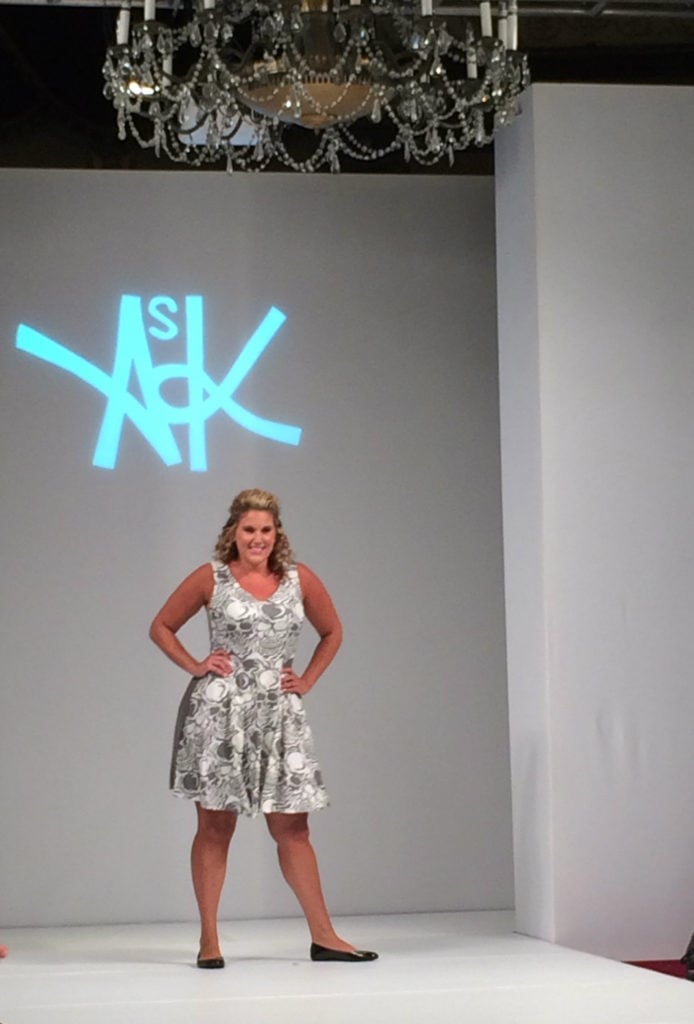 StyleWeek Northeast is happening August 24-29. Don't forget to get your tickets.
Each look from Rhode Island-based designer Caronah Cassell Johnson's evening wear-focused collection sparkled more than the last as the models rocked the runway. Sequins and glittery accents were common elements, as were metallic fabrics and brights hues that spanned the rainbow. More than one of the white or lighter colored dresses, with lace, ruching and beads, would be right at home on a bride. Celebration is clearly at the heart of the inspiration for Johnson's festive gowns, and that focus was evident as the last look came down the runway: a hot pink number adorned with rhinestone ribbons on the front and back, a nod to Johnson's breast cancer diagnosis and treatment two years ago.
Amanda Koker aims to design inclusive looks that flatter a range of sizes, a goal shared among too few designers in today's fashion industry. And this season's collection did just that, as evidenced by the styles worn by the parade of diverse models that came down the runway last night. Koker stuck to a simple color palette of black, cream and pinks in easy-to-wear stretchable fabrics. Playful flared skirts finished off several shorter dresses, and fun prints in geometric shapes, florals and even skulls added hints of whimsy to otherwise simple silhouettes. Koker ended her show with a crowd-pleasing wide-legged jumpsuit that shimmered under the runway lights and would make any woman feel like a disco queen.
Antwan Byrd, who designs under the label DeBricchio, knocked out a collection of streamlined looks with an urban edge. Nixing pattern in favor of monochromatic pieces dominated by white and a few pops of tropical color, the construction of Byrd's looks stood on their own without need for embellishment. Designs with midriff cutouts, low backs and necklines exuded sex appeal without being too over the top. Highlights included a coral skater-style dress with elbow-length sleeves and a white romper with low-cut back. The final look, a white dress with high-low skirt and plunging neckline flowed beautifully as the model made her way down the runway and back up, the low back and pleated skirt holding the audience's attention until she disappeared out of sight.
More StyleWeek coverage:
Night 6: PINI, Yellow Clover and Jonathan Joseph Peters
Night 5: Shalyn Webber, Alistair Archer and Restored By Design
Night 4: Eight United Republic Affair, Battle Designs, Carissa Lynne Frazier
Night 3: Bound by the Crown Couture, Julie Kontos and NoMy Style