Style: Dig In With These Gardening Tools
From seeds to books, here's a list of supplies to get your hands dirty.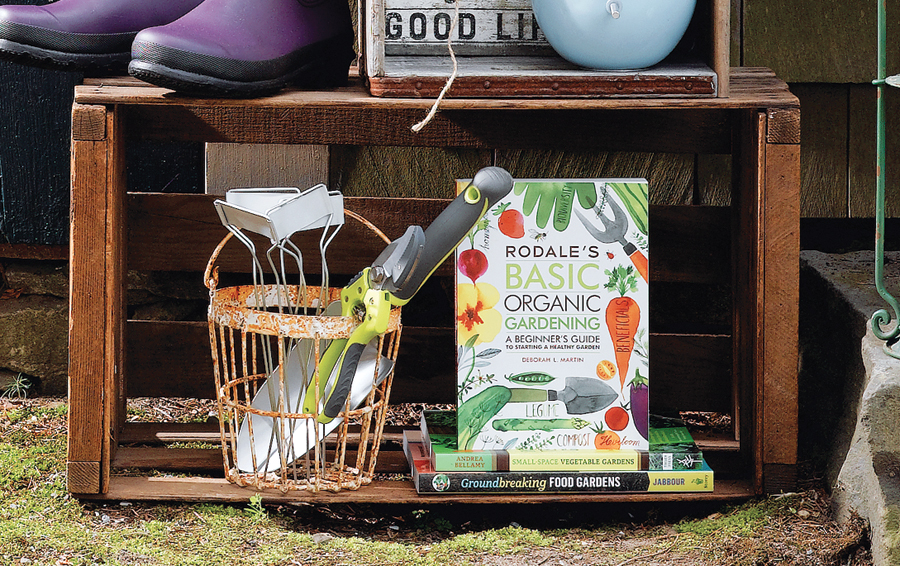 Clockwise from top left: Utility canvas apron, $58; Nutscene garden twine, $18, Cluck!, Providence. Woodburn Select dwarf boxwood, $15.75, Central Nurseries, Johnston. Birchbark pot, $22, Grasmere, Bristol. Emerald Gaiety euonymous, $32.95; ceramic pot, $279.95; lantern, $43.95, Central Nurseries. Rodale's Basic Organic Gardening by Deborah L. Martin, $19.99; Groundbreaking Food Gardens by Niki Jabbour, $19.95; Small Space Vegetable Gardens by Andrea Bellamy, $19.95, Cluck!. Wire basket, $19.95, Central Nurseries. Metal plant markers, $.90 each, Cluck!. Tiller and Rowe spade, $2.50; clippers, $5, Ocean State Job Lot, various locations. Watering can, $32, Cluck!. Hunter Chelsea boots, $135, Downcity Outfitters, Providence. Decorative sign, $18.95, Central Nurseries. J Schatz egg birdhouse, $155, J Schatz Studio, Providence.

Clockwise from top left: Bird's nest, $21, Grasmere. Rhode Island Soapworks hand soap, $8.95, Central Nurseries. Lollia hand cream, $28, Daisy Dig'ins, Barrington. Poler The Wy'East leather work gloves, $100, Downcity Outfitters. Nether Wallop Trading Co. dibber, $12; Soboten heirloom trowel, $8; Royal Botanic Gardens weedfork, $15; Small State seed packets, $3.50 each, Cluck!. Magnetic succulent pot, $14, Daisy Dig'ins. Cast iron rabbit doorstop, $165 for set of two, Epilogues, Bristol.