Students in Central Falls Win Grant for Protected Bike Lane
The first of its kind in the state, the lane will connect the city's schools and parks so kids can ride safely between them.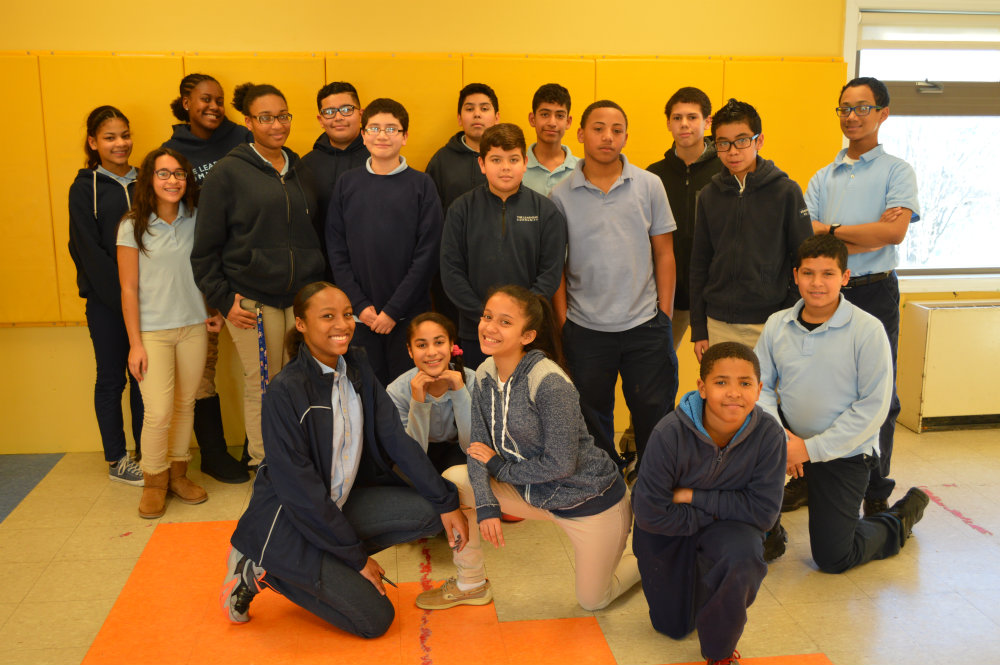 Each school day in Central Falls, high school students show up at the front door of the Learning Community, a charter school that serves kids in kindergarten through eighth grade, to pick up their younger siblings or relatives.
But getting there in the tiny, densely populated city with busy streets can be a challenge.
"Our youth is very familiar with the fact that they're very close, because we're very small, but getting to school on a bicycle is not ideal, since we're two major roads surrounded by two major roads," says Jeannie Lapierre, extended day program director at the Learning Community.
So last year, the sixth through eighth graders who took part in the Learning Community's afterschool Social Action Think Tank decided to tackle the problem. Over the summer, they interviewed other kids at Jenks Park, asking them what their transportation needs were and where they would like to ride.
"And the answer became a protected way for students to be able to get to and from school and to and from the parks," Lapierre says.
They brought the idea to Alexis Jackson, the school's foundation relations and development manager. She found out about the People for Bikes Community grant. The group also started to work with the city to come up with a plan to build a protected bike lane between the city's schools and parks – the first of its kind in Rhode Island.
They were one of only eight organizations nationally that received a grant from People for Bikes. With help from the $7,500 grant, they plan to build a 1.6 mile bike lane that will connect seven different schools and charter schools in the city, including the Learning Community, Calcutt Middle School and Central Falls High School, with Jenks Park and the soon to be recreated Illinois Street Playground. The plan is to place barriers on existing roads to create the bike lane. It will go from north to south and from east to west. (Organizers are still determining the exact path).
"We're working with the existing roads and we're looking into barriers and working with planners in the city to see if we can find a way to make it really beautiful and bring more green in," Jackson says.
They plan to have the barriers in place to open the bike lane in time for National Bike Month in May. It will serve about 3,500 students and their families in the city, and will also be open to the public.
"That's something that people don't understand about Central Falls that's really special," says Meg O'Leary, co-director of the Learning Community. "What divides us are the challenges of some of the infrastructure and so something as simple as a bike path can make a huge difference in their daily lives."