Strength in Numbers
Crunching the Numbers to Avoid Costly Mistakes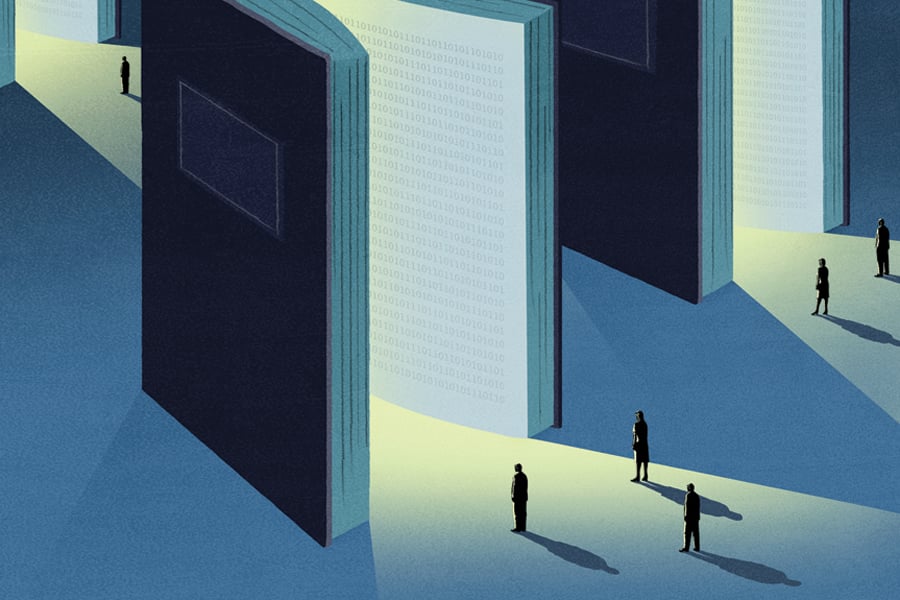 In 2007, a cash-strapped Governor Donald Carcieri and the General Assembly did a back-of-the envelope calculation and determined that the state could save $3.6 million if it prosecuted and incarcerated seventeen-year-old offenders as adults. The math was simple: $40,000 annual cost to house an adult offender versus $98,000 a year in the Training School.
Nobody totaled up the long-term costs of advancing juveniles into the ranks of adult criminals. Nobody asked the opinion of Corrections Director A.T. Wall II, who informed policymakers that it would be immediately more expensive. Seventeen-year-olds would be placed in the maximum-security facility for their protection, at $104,000 a year. Four months later, the law was rescinded.
In 2010, Carcieri and the General Assembly sought to sand down a double-digit unemployment rate by enticing former Red Sox pitcher Curt Schilling to relocate his video game company, 38 Studios, to Providence. The math was simple: the state would guarantee a $75 million loan and Schilling would give Rhode Island 450 jobs.
Nobody at the helm took stock in Schilling's failure to interest venture capitalists or his home state of Massachusetts, or analyzed the probability of 38 Studios reaching its optimistic business goals. By 2012, 38 Studios declared bankruptcy. Taxpayers are now on the hook for $89 million in principal and interest.
In 2015, with a $190 million budget shortfall, the state is trying something different because, as it turns out, the math is never simple. Instead of latching on to proposals that float over the transom on the breeze of desperation, Rhode Island policymakers are banking on objective, nonpartisan research to make legislation and evaluate state programs.
Rhode Island has no monopoly on costly mistakes, nor do its leaders make decisions solely by instinct or political optics. But the state has nonetheless joined the national trend of data-driven governance.
All legislatures have research staff, but the size and arrangements vary considerably, says Brian Weberg, director of legislative studies for the National Conference of State Legislatures. "Most of the nonpartisan research shops that are part of the legislature are there to help them with current bills, and there's not a lot of retrospective looking back. In many cases, they are wearing several hats and most of the research they do is not long-term."
This year marks the second anniversary of two efforts designed to give Rhode Island lawmakers tools to make better decisions. The College and University Research Collaborative pairs academics from the state's universities and colleges with the policy offices of the governor, the House speaker and Senate president to delve into topics of state interest. Scholars from different institutions form research teams to turn legislators' questions into research projects. This year, the Collaborative is sponsoring twelve new projects covering infrastructure, regional competitiveness, workforce and manufacturing.
Rhode Island is also one of sixteen states that have joined the Pew-MacArthur Results First Initiative, which helps policymakers use cost-benefit analyses. Based on a model originally developed by the Washington State Institute for Public Policy (WSIPP), it identifies programs that work by analyzing the most rigorous existing research and calculating the potential returns, costs and risks of implementing alternative programs. Results First has begun to work with the state Office of Budget and Management on a project evaluating the state's adult and juvenile justice and child welfare programs.
"We still see that policymakers are really strapped and looking for solutions. Citizens are demanding more services out of limited funds," says Sara Dube, Results First's director of state policy.
The Collaborative grew out of the Rhode Island Foundation's Make It Happen, a 2012 conference to discuss economic development.
"One of the big things we heard is that we have eleven colleges and universities with a tremendous amount of talent and that there are better ways to leverage that," says Jessica David, vice president of strategy and community investments for the foundation, which has provided $175,000 in funding.
The Collaborative, administered by the Association of Independent Colleges and Universities, looked at the most respected policy research groups nationwide before coming up with the unique arrangement of hooking legislators with cross-institutional teams, and awarding grants for each project. The first crop of six papers tackled regional competitiveness, the arts as an economic engine and advanced manufacturing.
"We aren't making specific recommendations; we are providing data and evidence," says Program Director Amber Caulkins.
For example, Shani Carter, a Rhode Island College professor of management, teamed up with Professor Jongsung Kim of Bryant University to wade into the tax policy-migration debate. They examined this issue through the United States Department of Labor earnings by occupations data in Rhode Island, Connecticut and Massachusetts.
They found that Rhode Island taxed high-income earners, by occupation, at higher rates than its neighbors. With a higher percentage of low-wage jobs at lower salaries than its neighbors, the state also had lower income taxes for those earners. Carter says the correlation doesn't mean that tax rates drive in- and out-state migration, but discovering that Rhode Islanders make less for the same low-wage occupations as their counterparts in neighboring states can drive the solution in another direction.
"This was a little bit of a twist," Carter says. "We might think about how we can increase salaries so you don't have to increase tax rates, because if you increase employees' salaries that will raise tax revenues."
The legislature's professional research staff welcomes the help. The policy offices for the House and Senate each produce about half a dozen reports a year — mostly for legislative study committees. With small staffs, neither can come close to meeting the need. The first round of projects has already been useful. Senate Policy Office Director Marie Ganim credits research by professors Deborah Johnson of Providence College and Frances J. Leazes Jr. of Rhode Island College on the economic impact of the arts in helping to pass the $35 million Creative and Cultural Economy bond referendum, to support improvements at arts facilities and historic sites.
"It was one of the contributing factors," Ganim says. "This report just reinforced [the economic importance of the arts] and the people doing the advocacy were able to use some of this research."
Ganim's House counterpart Lynne Urbani sees future applications in "Manufacturing Capabilities in Rhode Island and the Potential for University Partnerships," a survey among thirty-five manufacturers. She put their responses into a database that identified a gap between student education and industry's requirements and the need to connect business to academia.
"There's no way we could have done that database," Urbani says. "And while it did not find its way into a law, I view this as being one of the tools in determining how we can innovate manufacturing in Rhode Island."
The 38 Studios debacle probably won't be Rhode Island's last triumph of exigency over evidence. In the meantime, the Collaborative is paying unexpected dividends. Carter and Kim have teamed up on another project. Dean Plowman, who teaches engineering at New England Institute of Technology and co-authored the manufacturing study, says that he revised his courses to teach the skills currently in demand. And the group is kicking around a new idea to align manufacturers' needs with academic expertise.
"We're talking about ways to link universities to companies that have ideas," Plowman says. "For example, if a company has a new fabric — RISD has a whole division devoted to new fabrics. But how does someone find out about that? Let's set up an incubator to match companies to universities. That need was pretty obvious after looking at the data."
Ellen Liberman is an award-winning journalist who has commented on politics and reported on government affairs for more than two decades.