Strap on Some Cross-Country Skis for Some Winter Adventure
Tips for how and where to cross-country ski around Rhode Island.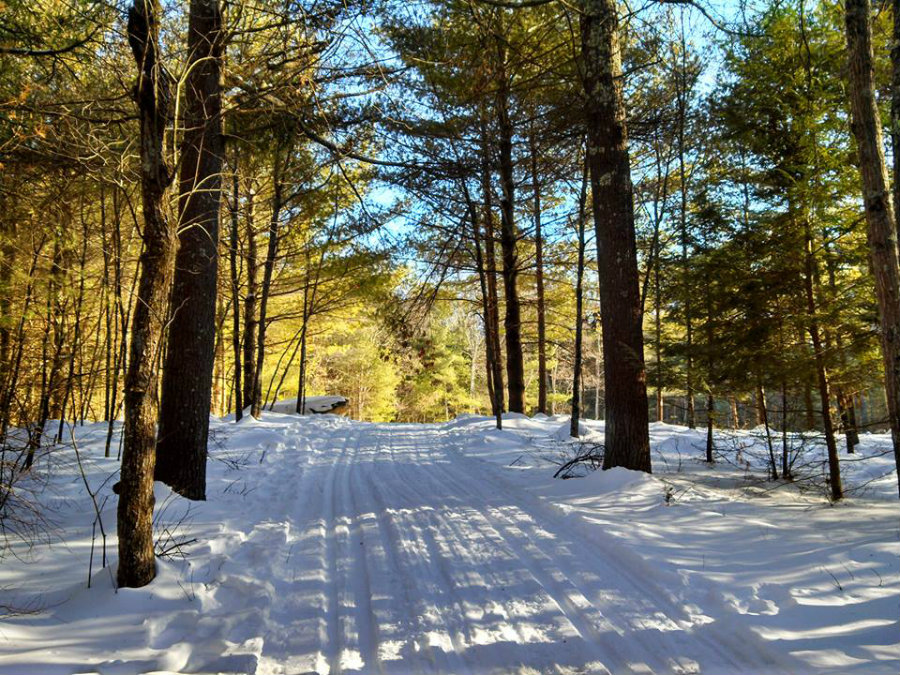 The flakes have started to fall, and while we have yet to have significant snow accumulation, you know it's coming. If you've never tried cross-country skiing, it might be time for a new adventure. It's a great way to experience the chill beauty of winter, before the pristine snow gets icy and takes on that gray/brown tinge. It's more economical than downhill, and all that swooshing through the snow can burn some serious calories.
Here's what you need to know:
Where can I get skis? Eastern Mountain Sports in Warwick rents cross-country equipment. Skis, poles and shoes are $25 per day and $15 for each additional day. The staff will help you get the right skis depending on where you are going, how deep the snow is and the conditions. "The shoe size is actually the most important thing," says manager Thor Dieringer. You can make reservations by phone or in person. Eastern Mountain Sports, 1000 Bald Hill Rd., Warwick, 401-304-1990.
Where should I go? Once there's a good amount of snow on the ground, Pulaski Park in Glocester is the first place recommended by the group Rhode Island Cross-Country Skiing. The Rhode Island Department of Environmental Management maintains several trails in the park, which range from less than a mile to four miles. During hunting season, skiers are required to wear blaze orange. Pulaski State Park, 151 Pulaski Rd., Glocester, 401-568-2085.
What if I want something closer to home? Rhode Island Cross-Country Skiing has plenty of options around the state, from Olneyville to South Kingstown. Check out the Covered Bridge Trail at Ponaganset High School, the Buttonhole Golf Course on Providence's West Side or the Nature Conservancy's Francis C. Carter Center in Charlestown. Rhode Island Cross-County Skiing's site provides more information about each of the trails.
What about bike paths? Another great option, from the Burrillville Bike Path to the Phenix-Harris Riverwalk, which connects West Warwick and Coventry. You can find a list of rails-to-trails paths that are suitable for cross-country skiing here.
How about golf courses? If it's private, it's a good idea to stop in the office and ask permission first.
Happy trails!