Stock Up on Local Products at the Expanded Pantry at Avenue N
The Pantry has evolved into a rustic industrial market with products from local farms, makers and producers.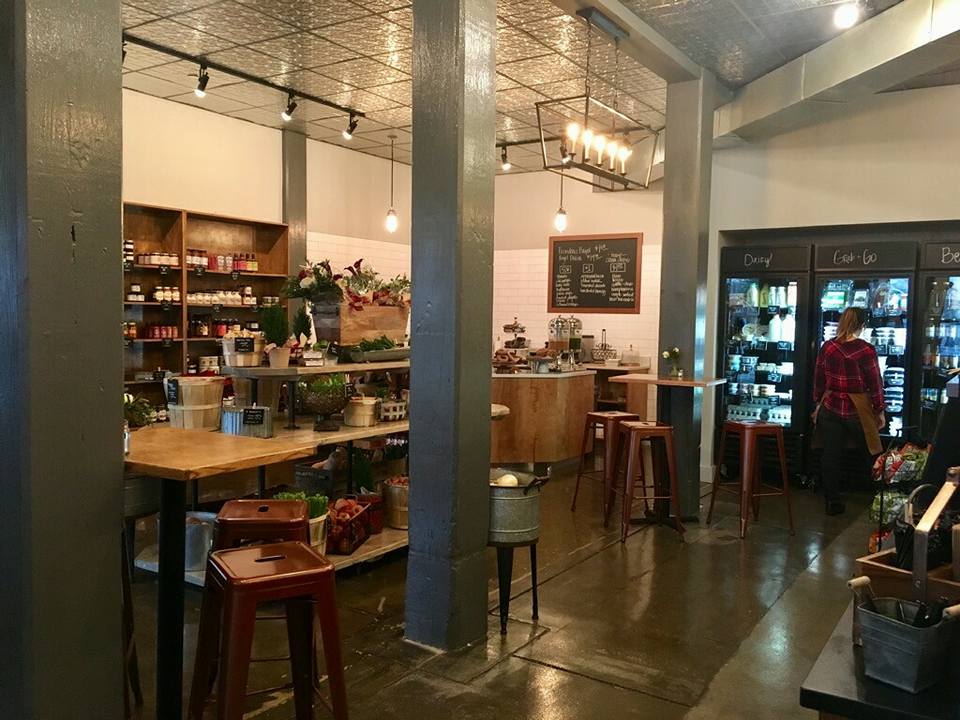 It was around 3 p.m. on January 15 that husband and wife team, Nick and Tracy Rabar, made the decision to expand the Pantry at Avenue N, a quick lunch spot and pantry supply area next door to their restaurant, into a larger marketplace.
"The only reason I know that," says Nick, "is because there is a Word document that we started on that day. But really, we have been talking about doing this for a while. As people who live in the area, we want to fill the void in East Providence, and we want to carry everything we possibly can to help locals bring their stuff to the table."
The couple noticed that people were looking for more items in the Pantry; while local food artisans were creating more and more food items. It only made sense to devote more space to the Pantry when they put two and two together. The Pantry evolved into a rustic industrial market with products from local farms, makers and producers.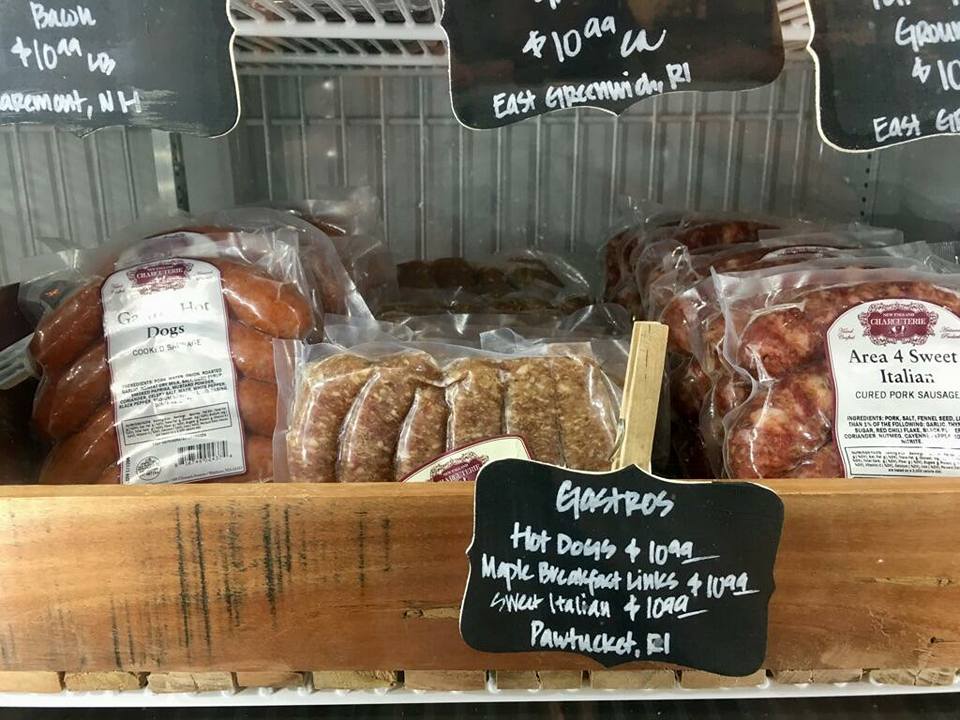 "The concept of the Pantry was not only convenience, but also to create a place where you can grab a whole meal in one stop," says Tracy. "Now you can get raw products, produce and dairy to put a full complete meal together for your family."
Although produce is seasonal, the farms that the Pantry at Avenue N sources from will stay consistent. They hope that in the spring and summer months, the garage door will open, the fruit stand will go out and shoppers will have a true farmers market experience.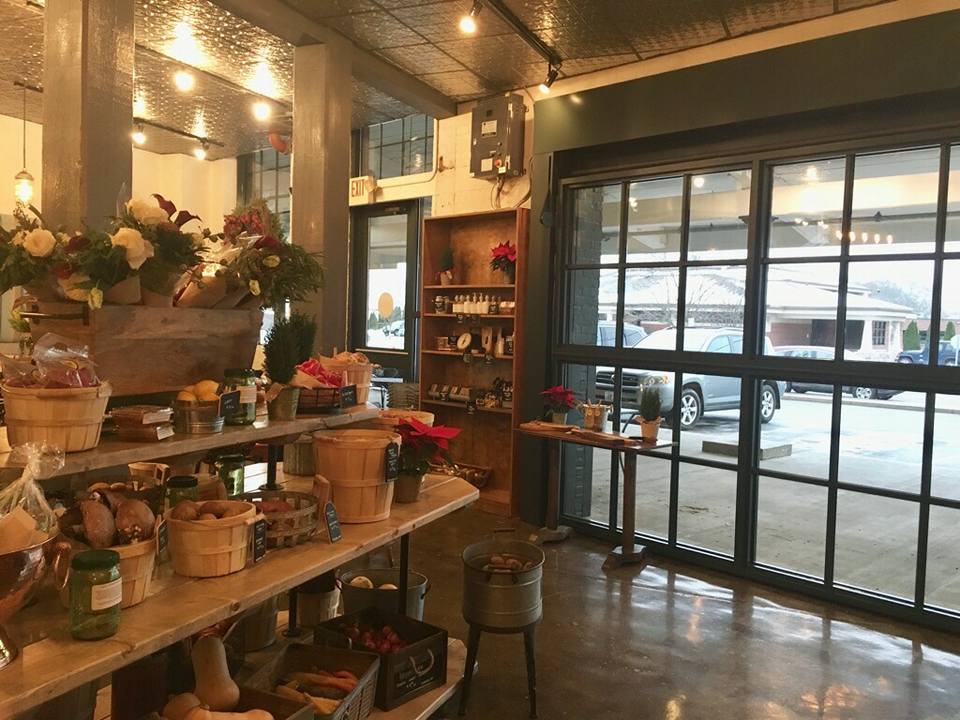 Although the Pantry at Avenue N will still serve lunch and dinner, the owners have consolidated many things to make room for more products. Many of the salads are now packaged as grab-and-go items, and the counter has been stocked with proteins and prepared seasonal side dishes to complete your plate. The shelves, counters and refrigerators are filled with a variety of locally made items including Gastros meats, Knead doughnuts, bagels from Providence Bagel, ice cream from several places, Anchor Toffee and much more. The shop even sell treats from Buppy Pets for our furry friends.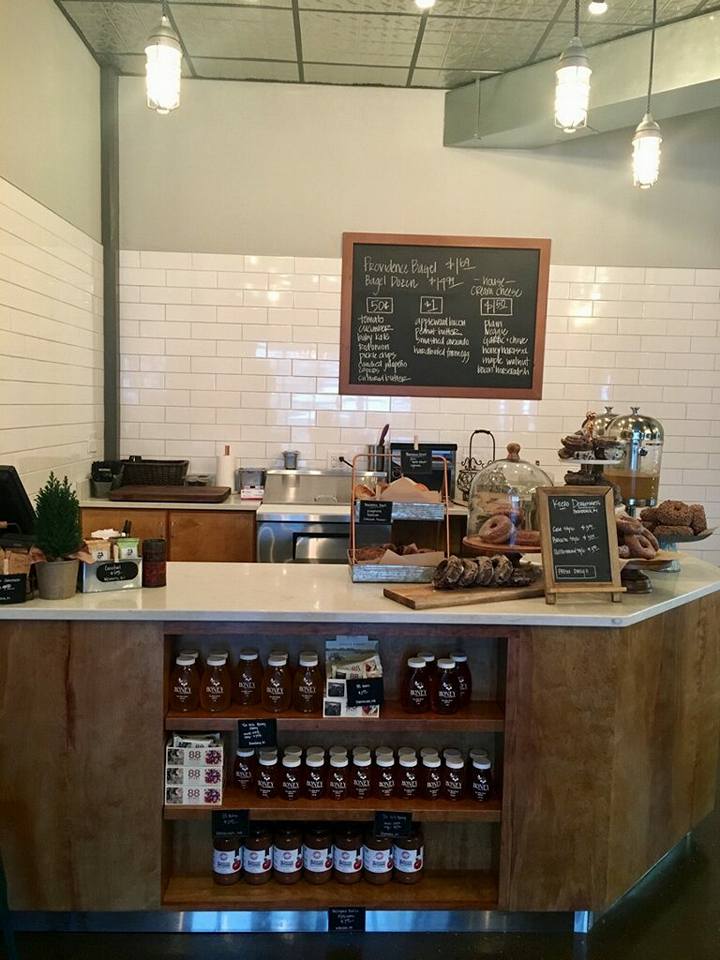 Not only can shoppers buy products from the marketplace, but they can also order a daily toast or sandwich special. There's also the option to complete online orders, sign up for cooking classes and peruse upcoming popup visits from vendors and makers, including Burgundian Coffee and Waffles. "We are even talking about using the space for events and after-hours shopping, including Champagne and hors d'oeuvres," says Tracy.
It's a one-stop-shop kind of place. The Pantry offers an abundance of options and they're just getting started.
"There is a desire for higher quality products and we feel privileged to give that to people. We hope that all of Rhode Island comes here and uses our space. The feedback we have gotten already has been amazing," says Tracy. "It has truly changed the whole experience here."
20 Newman Ave., Rumford, 401-228-6691, avenuenamericankitchen.com
RELATED ARTICLES