Staying the Course
Twenty-Seven Years of Rhode Island Monthly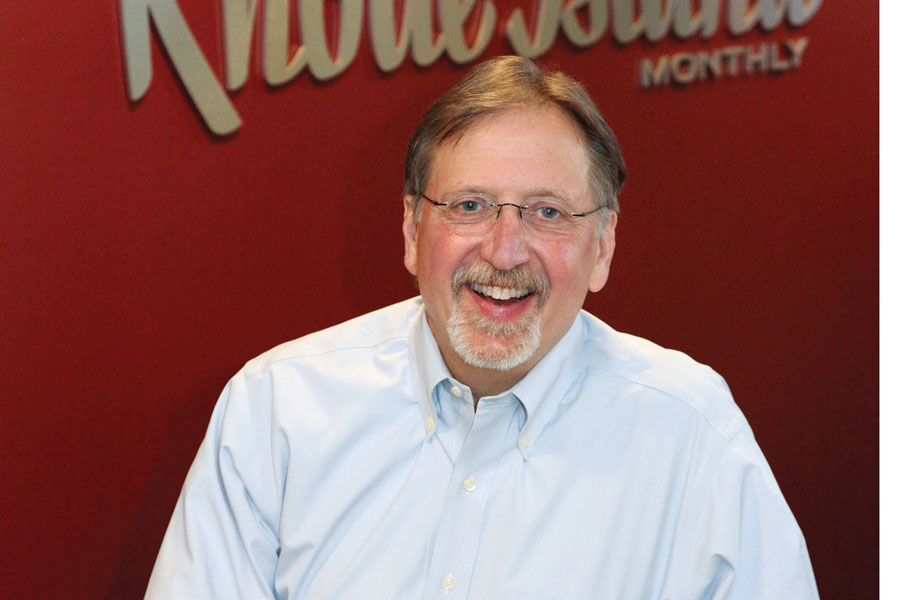 This month marks the start of our twenty-seventh year of publishing Rhode Island Monthly. Personally, it has made me reflect on the fact that I have spent the last eighteen years of my professional life running this often eclectic, but never boring, business through good and bad times. Times that were never quite good enough to allow anyone to get giddy but often bad enough to evoke some sleepless anxiety.
I am indeed proud of the work we have done here on all fronts as a regional magazine in whatever format. Ink on paper or digital, it is the last bastion of long form journalism with evocative, thoughtful stories by some of the best writers this state and region has known. We have held our own against the larger media outlets in the market and score one for the hometown team since our ownership has been local (yours truly) for nearly six years.
Our mission is and has always been to chronicle life in Rhode Island. It is one that requires painstaking attention to the nuances of Roger Williams's "lively experiment" and likewise the same amount of courage when life cannot and should not be filtered through perpetual Rhode Island rose-colored glasses.
Keeping pace with the ever-changing media world and staying true to our mission has been a challenge we have met, thanks to the engagement of our entire staff, who take a great deal of pride in their work.
In addition to providing our monthly infusion of all things Rhode Island, we have just introduced the 401, a new weekly e-newsletter with everything you need to know about life in the state right now. It chronicles events to consider, from theater and dining to arts and design — all of the elements that make the mixology of this place so, well, special.
Enjoy our annual "Top Doctors" issue. Rhode Island is blessed with talented and, in many cases, nationally renowned physicians who are leading the way in research, treatment and technology. This fall we will present our first annual Excellence in Nursing awards, recognizing the men and women who contribute so greatly to the same mission.
Enjoy the Rhode.