Staff Picks: Providence Restaurant Weeks
Rhode Island Monthly staffers name their picks.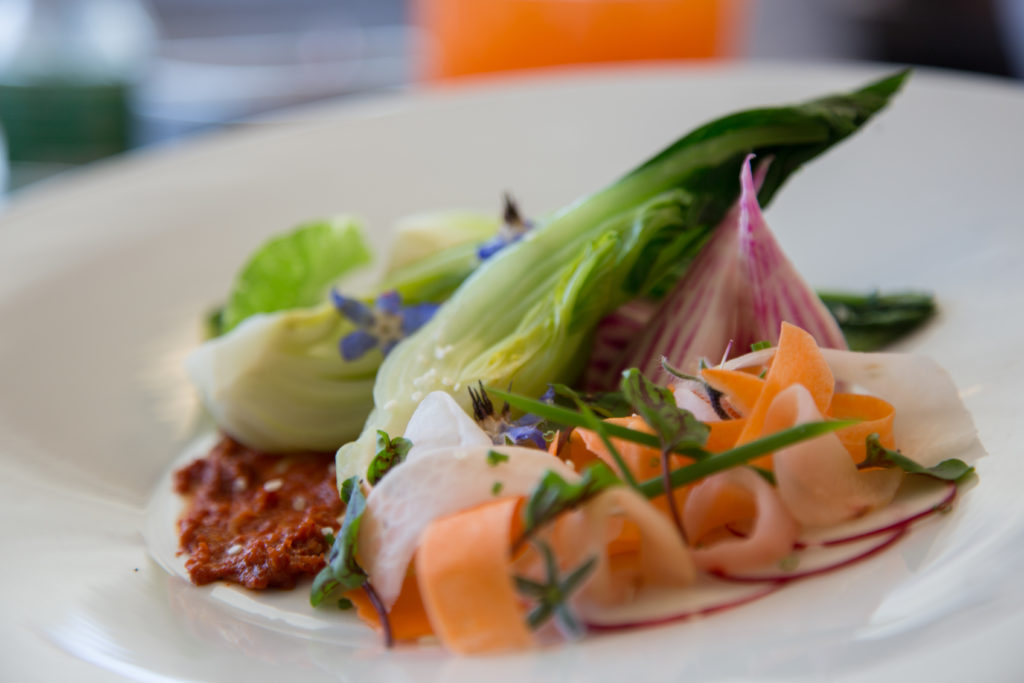 You have eleven days left to feast at eighty restaurants in greater Providence. What are you waiting for? Go on, get eating!
We understand. Eighty is an intimidating number. If you're panic-stricken over the greatest Restaurant Weeks list of all time, take a tip from Rhode Island Monthly's expert staffers and stick with the classics, new and old. Here are our picks:
Sarah Francis, editor in chief: Hoping to check out a couple starting with just about my favorite restaurant, New Rivers (menu), and maybe Garde de la Mer (menu) or possibly the Salted Slate (menu).
Carolyn Marsden, art director: Being a shellfish-aholic, I am already having trouble choosing between the course options at Garde de la Mer. I've also somehow not made it to Pane e Vino yet; they have an extensive list of options for each course, and this seems like the right time to check it out (menu).
Jamie Coelho, associate editor + editor of the Dish food e-newsletter: I'm hoping to try Rosalina (menu). I hear it's giving all the Federal Hill Italian spots some healthy competition. Our food critic also gave it a great review and Frank Bruni, columnist from The New York Times, recently popped in for a visit and tweeted about it:
In Providence, happened upon new-ish Rosalina, w/ fried dough and eggplant parm like Grandma's: red-sauce time machines.

— Frank Bruni (@FrankBruni) December 30, 2014
Jen McCaffery, associate editor: I would love to indulge in the rustic local goodness at the Salted Slate, which I have wanted to get to since it opened.
Casey Nilsson, associate editor: I'm with Sarah. I could write a sonnet in New Rivers's honor. I typically order whatever roasted chicken variation is on the menu, plus a charcuterie option for an app (pig head turrine, anyone?) and something chocolate-y for dessert. I think I'll stick with the French-influenced theme and go for the twofer deal at Bravo Brasserie, too, which offers two prix-fixed dinners for the price of one (menu).
Karli Hendrickson, associate art director: When it comes to dining out, there are so many great places on the West Side that I never leave it! I'll use Restaurant Weeks as an excuse to go somewhere new, and maybe a tad more expensive than my usual spots. This year I might try to make it to the Dorrance (menu) or Gracie's (menu), both of which I have never been to before.
Josh Aromin, Special Publications associate editor + digital media coordinator: Fleming's Prime Steakhouse and Wine Bar (menu). I can't get over the deal: twin filet mignons, one pepper-crusted, the other wrapped in bacon and comes with two sides in addition to the appetizer and dessert. Also, New Rivers. Casey has talked to me about this place forever and through my five years eating in Providence I still have never been.
Samantha Eckel, marketing/social media coordinator: Gracie's has been on my friends and I's must-try list for some time. We are excited to finally experience this Providence foodie gem!
Share your Restaurant Weeks adventures in the comments below.
Providence Restaurant Weeks runs through January 24. $14.95 for a three-course lunch, $29.95 or $34.95 for a three-course dinner. Visit goprovidence.com/rw for the full list.