Staff Picks: Favorite Places for Last-Minute Shopping
Here are our top shops, whether we're starting from scratch or just need a few random stocking stuffers.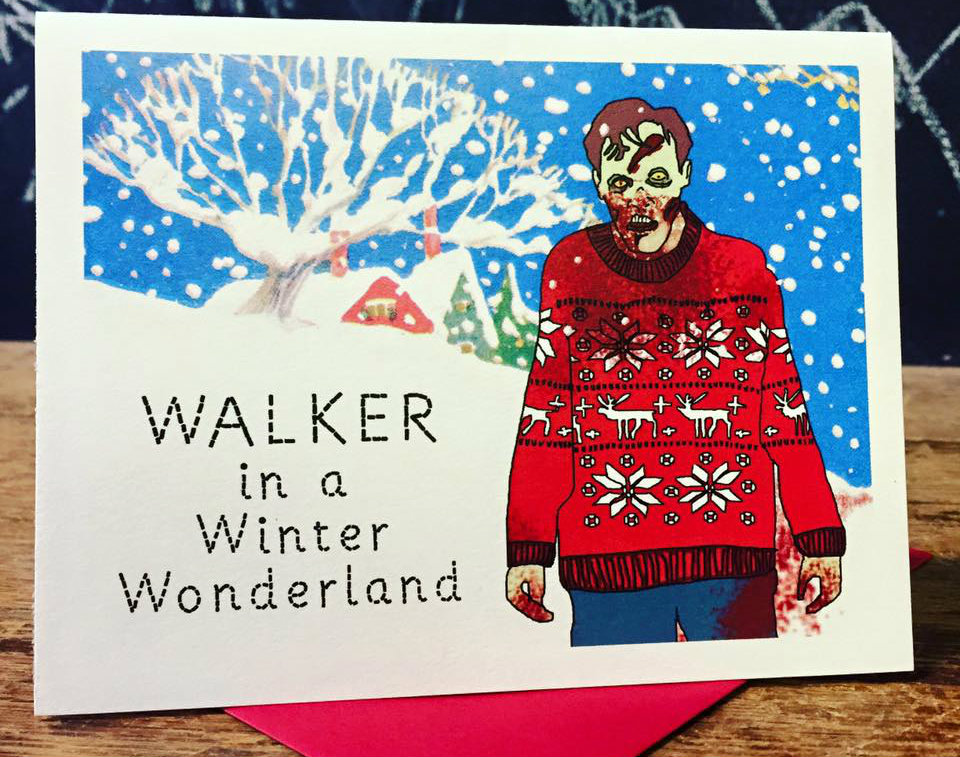 Sarah Francis, editor in chief: My favorite last-minute place is David-Max, on Main Street in EG. They carry work by Rhode Island artists, soaps, artwork, Rhode Island posters, cute doggie gear, inexpensive jewelry. I always find something there. 187 Main St., East Greenwich, david-max.com. There's also a new place that just opened in EG that I'm planning to check out this week, called 146 Duke Street Station. It's in an old, converted railroad station, hence the name. According to Facebook, they have vintage and new jewelry, furniture, art, holiday ornaments and home accessories like pillows. 146 Duke Street Station, East Greenwich, 401-398-2132.
Carolyn Marsden, art director: Four words: Duck. And. Bunny. Cupcakes. 312 Wickenden St., Providence, theduckandbunny.com. Scratch tickets (personal favorite is Mustache Cash). rilot.com. Small donations to your favorite local charity are nice too, and you can do almost all of them online at any time of day or night. Plus you can get a tax write-off. My faves: Manton Avenue Project, New Urban Arts and Sojourner House. mantonavenueproject.org; newurbanarts.org; sojournerri.org.
Jamie Coelho, associate editor: Wickford certainly puts you into the holiday spirit with all of the beautiful window decorations. Check out Java Skin Care's new shop in Wickford Village, and pick up a jar of the coffee bean and raw sugar scrub for my favorite remedy for dry winter skin. Then you can hit up the nearby Different Drummer to find a sentimental Christmas tree ornament for anyone on your list. We may have found a certain dump truck for that little boy on our list, and they also have nostalgic Rhody ornaments from My Little Town. 14 Main St., Wickford, javaskincare.com; 7 West Main St., Wickford, 401-294-4867, differentdrummerri.com.
Casey Nilsson, associate editor: Frog and Toad, all day. You'll find art, local music, jewelry, funny Rhode Island-themed T-shirts, holiday cards and more ephemera that's ripe for impulse buying. If you aren't in love with this place, then 'fess up: You've probably never been. 795 Hope St., Providence, frogandtoadstore.com. I also can't resist Job Lot. This year, seeds, socks and hats are on my list, and maybe a shovel for my husband, which is more of a gift for me. Betting I'll walk out with something totally random and totally awesome. It's the Job Lot way. Various locations, oceanstatejoblot.com.
Jen McCaffery, associate editor: Barrington Books Retold is a great one-stop shop. Walk in and you might be greeted by musicians playing jazz. It's a bibliophile's dream, with a thoughtful selection of fiction right up front, beautiful art books, a great section of cookbooks and the latest bestsellers. And the back is filled with kids' books and games. But if you're looking for something else, they also stock jewelry, bags and scarves along with glassware and ceramics. And that set of coasters featuring misunderstood song lyrics makes a perfect hostess gift. 176 Hillside Dr., Cranston, 401-432-7222, barringtonbooksretold.com.
Karli Hendrickson, associate art director: I always go to Stock for last-minute gifts because who doesn't love food?! They have things for all price ranges, from stocking stuffers to more substantial gifts. Plus, they have some of the most delicious pre-bottled cocktail mixers, which pair perfectly with a little bottle of your favorite whiskey (insert holiday "spirit" pun here!). 756 Hope St., Providence, stockculinarygoods.com.