Soap Support
After a tragic fire, a community helped Travis Family Farm rebuild.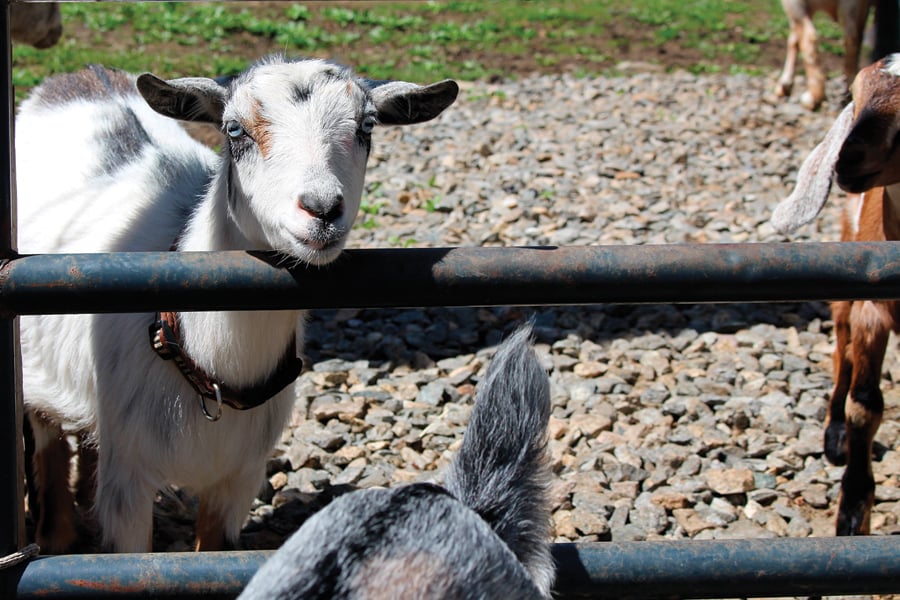 The Travis Family Farm is Rhode Island's very own phoenix, rising from the ashes to national success. The Scituate family's young entrepreneur, twelve-year-old Rachyl Travis, started making soap from surplus goat milk four-and-a-half years ago. Her sister, Jaklyn Travis, taught her the soap-making process and guided her in launching the business. What started out as a hobby is becoming a profitable venture, though the journey wasn't without heartbreak.
Last March, the Travis family woke to find their barn ablaze. The devastated family lost more than fifty animals in the fire but rebuilt the farm and their business with help from the community.
In the aftermath, the Travis family's inspiring comeback story earned them the media spotlight. Rachyl appeared on a national talk show. "Before we went on the 'Steve Harvey Show,' we would get around five soap orders a week," she says. "Now, we're getting twenty or more."
The young CEO and her family are working overtime to meet the demand for her handmade, all-natural products. They recently purchased ten goats to add to the herd, and additional equipment to streamline production. The business has big potential, but the Travis family wants to keep the company local. "It would be great to produce on a large scale, but we love interacting with our customers more than anything," says Lily Travis, Rachyl's mother. The family is planning a storefront on the farm where customers will be able to purchase products and visit the animals. In the meantime, Rachyl's Goat Milk Soap is available at farmers markets, local shops and on the family's website. travisfamilyfarm.com