Sneak Preview of TEDxProvidence
The official lineup of speakers will be released next week, but we've learned that some of the speakers include an internationally known environmental activist and the John Grisham of finance.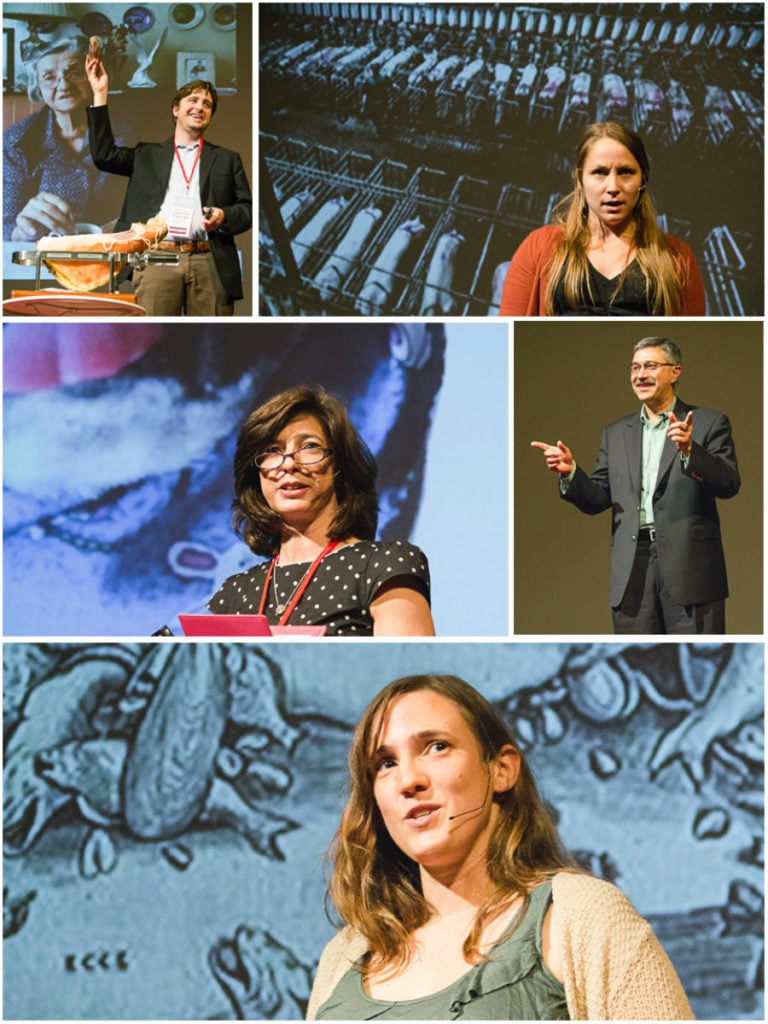 Between lining up local bands and working to secure great speakers, the organizers of TEDxProvidence are busy finalizing the details of the upcoming conference on May 2. This year's themes are entertainment, the environment and finance — and tickets are going fast.
"We have sold more tickets a month and a half before the event this year than we sold I think a week before the event last year," says one of the organizers, Caroline Mailloux. "I don't think we're doing anything different, but there is definitely an organic energy around the event this year. And I honestly wasn't expecting that because the themes are kind of conservative. I wasn't expecting people to jump up and down about environment and finance. And I'm wrong. Tickets are selling like hotcakes, and it's going to be a really fun day."
The official list of speakers is expected to be released next week, but we got a sneak preview of the event. Here's five reasons why you should go:
1. The venue. "This year's conference will be held at the Columbus Theatre. That is one big change and definitely something to look forward to. If you haven't seen it, there was a recent article in the New York Times magazine about the Columbus and how awesome it is. It's more of a community space than a university and it's also more accessible. It's definitely another reason to go, to experience the inside of the Columbus Theatre and appreciate the economic driver and celebration of folk music in Providence."
2. Variety of performances. "The majority of the speakers are performing artists in some way, so there's a wide variety of ballet, of poetry, of authors, of dance, puppetry even. Some speakers will perform as part of their talk, but performances will be scattered through the day as an energizer for the audience." One of the speakers will be Providence-based novelist and essayist Ann Hood.
3. Great environmental speakers. "We were kind of delighted and shocked at some of the speakers we landed. It's truly a testament to how intelligent and diverse our state is. So for example, all of the speakers on the environment live here. One of them is the former chief operating officer of Greenpeace, who I had no idea lived in Rhode Island. He splits his time between New York and North Kingstown and he's originally Dutch. His name is Willem van Rijn. He is a renowned activist in climate change around the world who chooses to live his life in Rhode Island. He's kind of your celebrity next door, that people have no idea and here he is."
4. The John Grisham of Finance. "Our emcee for that section is Andy Posner of Capital Good Fund. Andy is all about social equality. Of the people we have lined up for finance, someone wrote a musical about corporate malfeasance, someone is an entrepreneur, someone is an author, he's the John Grisham of finance. And then there's one woman who we're super excited about. Her name is Mary Burke and she works for the Federal Reserve in Boston and she's a more traditional finance person. But all of her research is about how Rhode Island didn't turn around during the economic crisis as well as other states in the region."
5. Surprise speakers. "When I say surprise, I mean both celebrities and the little guy who is just starting out. There's one performer who is a slam poet. He is not well known, but he is outstanding."
Mailloux encourages schools and nonprofits that work with kids to contact TEDxProvidence about tickets. Volunteer opportunities are also available through the website. Tickets range from $10-$40 and are on sale now here.