Sneak Peek: L.L. Bean's New Outpost in Garden City
Visit the new store and dream of chilly days and cable knit sweaters.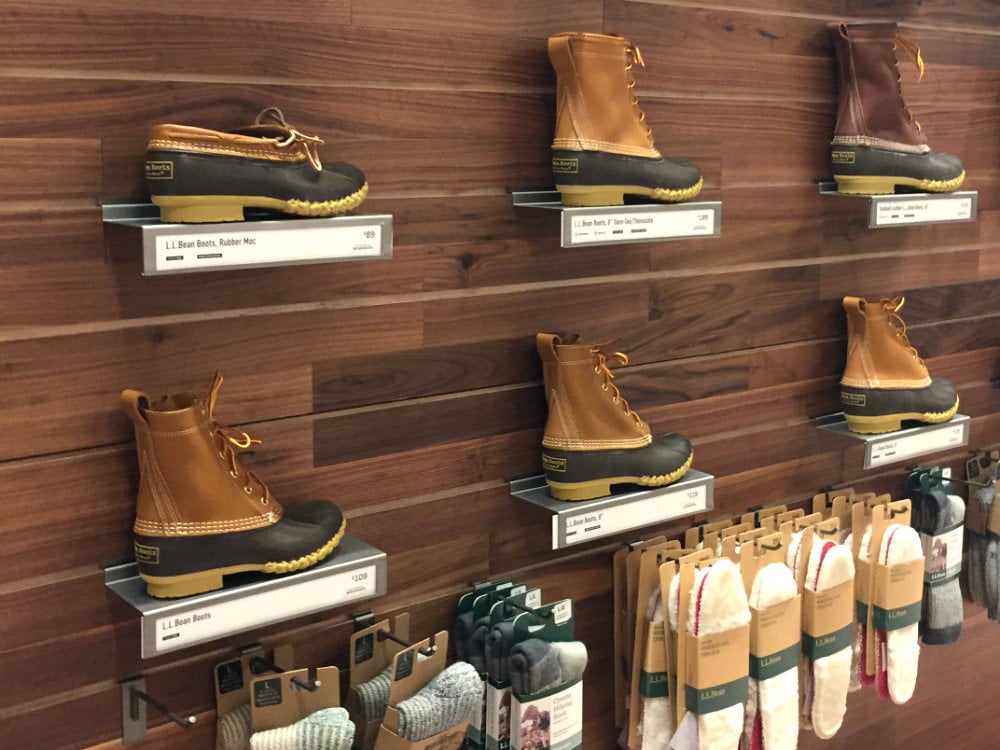 The only thing missing from my visit to the new L.L. Bean outpost at Garden City was a steaming cup of cider.
Granted, it was 92 degrees with 94 percent humidity yesterday. But the company, which launched in Maine in 1912 and opened its first Rhode Island store this week, raises the bar for fall and winter gear.
Bean boots, cozy sweaters, flannels for the whole family: I was in crunchy-leaf paradise, without having to bust out the blower.
If you're planning to make a trip to the new, 17,000-square foot store, this weekend is a good time. On Saturday and Sunday, outdoorsmen and women can try their hand at fly-casting and archery with L.L. Bean's Outdoor Discovery Schools, which will offer free classes at Garden City beginning next Tuesday. Saturday also boasts activities and games for the kids and photo opps with the "Bootmobile."
And if you, too, are craving the change in seasons, bask in L.L. Bean's air conditioning and pretend it's September. (Late September, that is.) Go ahead, spring for a pair of comfy socks, or — dare I say it? — some cold-weather boots with matching flannel scarf and a surprisingly hip leather bag, plus a new backpack for the kid and maybe one of those intimidating archery sets, because we all need a hobby, am I right? When you remember the company's famous return policy, it feels a little less like a splurge.
(Also, everyone working there is SUPER friendly. Like, Maine-friendly. True, it's their first week on the job — everything changes, come Black Friday — but kudos to the Rhode Islanders who can pull off the happy mountaineer vibe in the middle of a heat wave.)
For those of you who didn't wait in line overnight for a chance at a gift certificate this morning, here's a sneak peek around the store: