Snapshot: Wind Farm Work Boat
The vessel will transport workers to the turbines.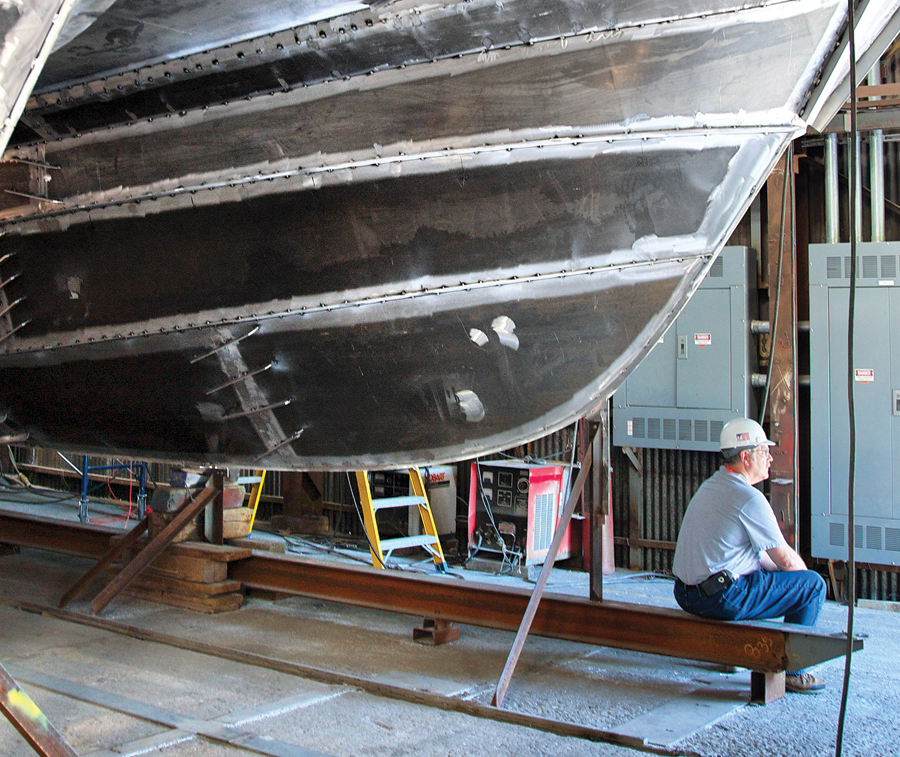 The seventy-foot-long aluminum catamaran that Blount Boats is scheduled to deliver this month to Rhode Island Fast Ferry owner Charles A. Donadio Jr. is no ordinary vessel. Designed by a shipyard in the United Kingdom, it's the first wind farm crew transfer vessel built in the United States. When construction began last April, "the pieces came in like a puzzle," says Marcia Blount, president of Blount Boats in Warren. Workers framed the interior of the hull, cutting, rolling and bending the metal, and welded it solid, creating room for fifteen tons of cargo. The superstructure was built in a nearby building. Once the boat launches, sixteen technicians for the Deepwater Wind project off Block Island — the nation's first offshore wind farm — will transfer from the bow to a turbine ladder and install final electrical wiring. But first, Blount Boats will sign the vessel over to Donadio and it will make the fifteen-minute trip across the bay from Warren to Quonset, where it will be based as part of a twenty-year contract. "It's the closest delivery we've ever had," Blount says.
To learn more about the boat, go to atlanticwindtransfers.com