Snapshot: Captain Seaweed's
Duck inside this Fox Point institution and you may never come out.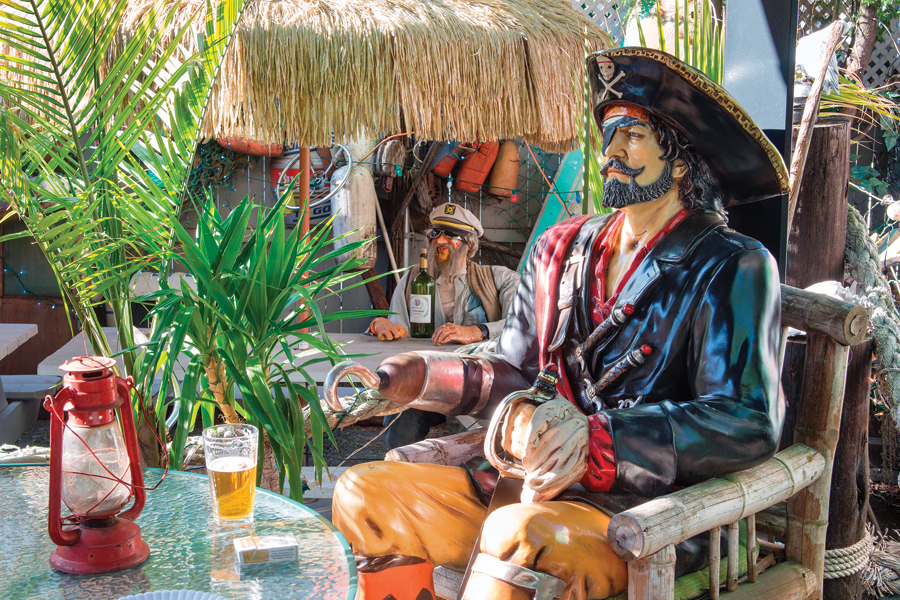 Photographed by Nat Rea

There are no last names here. This watering hole is a Fox Point institution, tucked away on Ives Street for 130 years. Home to a well-curated collection that salutes the sea and piracy, Captain Seaweed's is dotted with beer steins, impressive mounted fish, framed pictures of seagulls and ship replicas made by friends, palm trees, welcome signs and, of course, pirates. "Some days we come in and say, something's missing," says Mike, who mans the bar from 3 o'clock on. "Then a kid comes back from vacation and they bring us something. So it's all right." Long a destination for Brown and RISD students and locals alike looking for some conversation and a bargain beer, in keeping with its hardy soul, Captain Seaweed's keeps the patio open all year (they shovel off half the deck). The phone rings one afternoon. "Unknown number. Should I answer it?" Mike asks the patrons assembled at the bar.