Sing It Loud With the Rhode Island Children's Chorus
The organization is holding tryouts on August 6.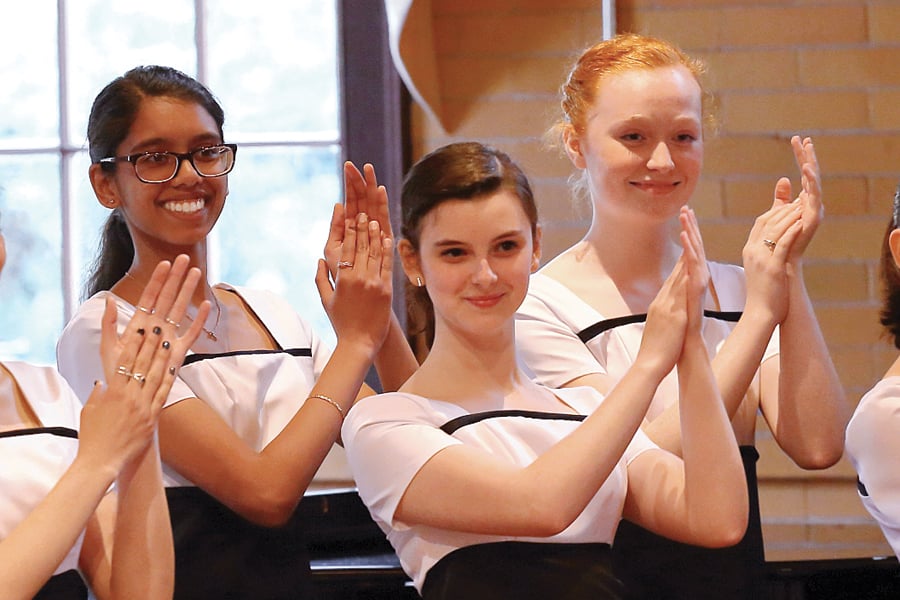 Children belt out tunes while gaining confidence with the Rhode Island Children's Chorus.
We sing the praises of childhood, but the truth is, it can be difficult. The Rhode Island Children's Chorus (RICC), a nonprofit organization designed to help children develop musical and vocal skills, is here to help.
With an unofficial motto of "Make a better world," RICC helps students acquire performance talent, while also building self-esteem and leadership skills, starting in the chorus classroom.
"We help facilitate friendships," says Dr. Christine Noel, co-founder and artistic director of RICC.
The program involves six choirs that range from the Training Chorus for grades two through four to its Chamber Chorus, a professional-level chorus for grades nine through twelve. There is also a new choir that was introduced this past year, the Advanced High School Honor Choir, which allows young men to be involved in the program.
RICC is holding auditions for its fourteenth season this August, which will begin in September. The audition dates are August 6 from 10:30 a.m. to noon at the Rhode Island Philharmonic Music School in East Providence and August 11 from 5:30 to 7 p.m. at St. Luke's Church in East Greenwich. richildrenschorus.org