Show Your Support at PrideFest This Weekend
Check out the official guide to Rhode Island Pride's PrideFest and the Illuminated Night Parade.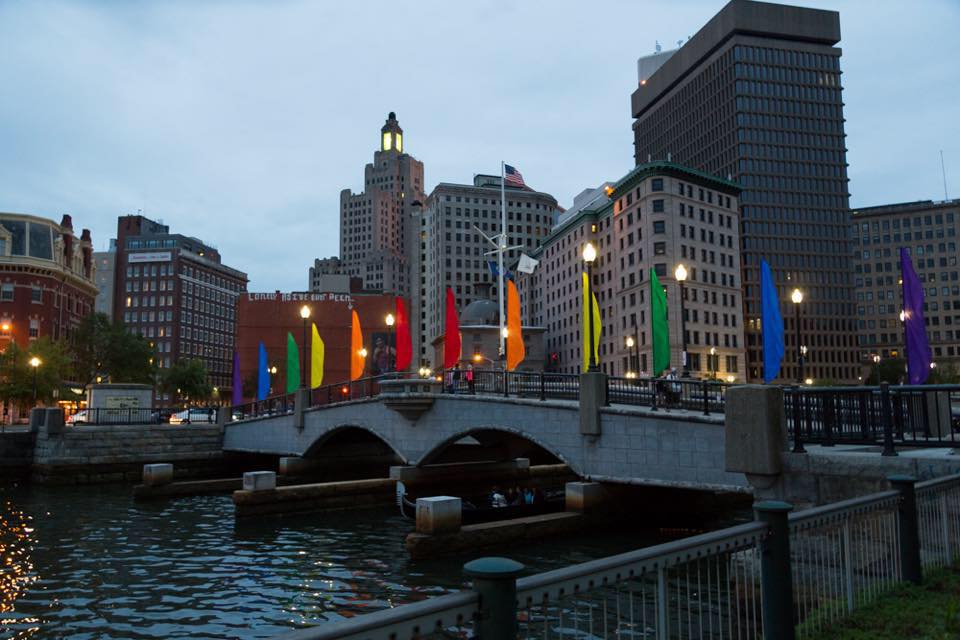 This Saturday, June 18, is the fortieth anniversary of Rhode Island PrideFest. This year's celebration will include tributes and fundraising for Orlando included in the rally and parade. While several points will be somber in remembrance, it is still slated to be one of the biggest parties of the year in Rhode Island. Everyone is invited to come out and show support by participating in the festival, rally and parade.
The emcees for this year's event, starting at noon, include Reece Cotton, Elena Jawitz and Lulu Locks. Performances and presentations will continue throughout the afternoon and evening with entertainment from Jody Jolt and the Volt at 12:05 p.m.; Daniel Ouellette and the Shobijin at 12:30 p.m.; TEN31 Dance Company at 1 p.m.; Carrie Ashton Band at 1:15 p.m.; the Imperial Court of Rhode Island at 1:45 p.m.; Ms. Lesbian RI 2016 Ally P. Sha at 1:55 p.m.; Johnny Blazes and the Pretty Boys at 2:05 p.m.; Complete Destruction at 2:35 p.m.; Adrienne Mack-Davis with Felicia Cruz at 2:50 p.m.; Miss Gay RI USofA 2016 Kira Stone at 3:20 p.m.; Mr. Gay RI 2016 Joe DiMauro at 3:30 p.m.; Run Jenny (aka Sister Funk) at 3:40 p.m.; Miss Gay RI 2016 Neoki Feytal at 4:10 p.m.; Glenn Stewart with Joslyn Fox at 4:20 p.m.; followed by the national anthem and Pride Rally at 5 p.m. After that, headliners Nina Sky (5:50 p.m.), Sarah Potenza (6:30 p.m.) and Ephraim Adamz (7:30 p.m. ) will perform. For the complete schedule of events, plus information on the Illuminated Night Parade, after parties and more, check out the Options Magazine Pride Guide.
It's also important to note that Pridefest has reviewed its safety plan for this weekend's events. According to the Options Magazine website: "Prior to this past weekend's tragedy, Rhode Island Pride had already recognized that growing attendance numbers required significant improvements and took steps to supplement our all-volunteer Safety Team with a trained, private security firm, and worked more closely with the Providence Police Department to ensure their police detail were better positioned throughout the event… There will be a significantly increased law enforcement presence at this year's PrideFest and Parade with the RI State Police supplementing the Providence Police, and we have every reason to believe this will be a safe and enjoyable 40th anniversary celebration."
We look forward to supporting the LGBTQ community this weekend at PrideFest!
Check out the footage from Monday's candlelit vigil, which included more than 3,000 individuals who marched through the streets of Providence and filled the steps and lawn at the Rhode Island State House to remember the victims of the Orlando attack. The vigil was organized by the Dark Lady, Alley Cat and the Stable, with support from community leaders, businesses and members. Video by Jack Hartwein-Sanchez, posted by Options Magazine.