Sheep Shearing at Watson Farm and Coggeshall Farm
It's time for a haircut for sheep at these two events where you can see where wool blankets come from.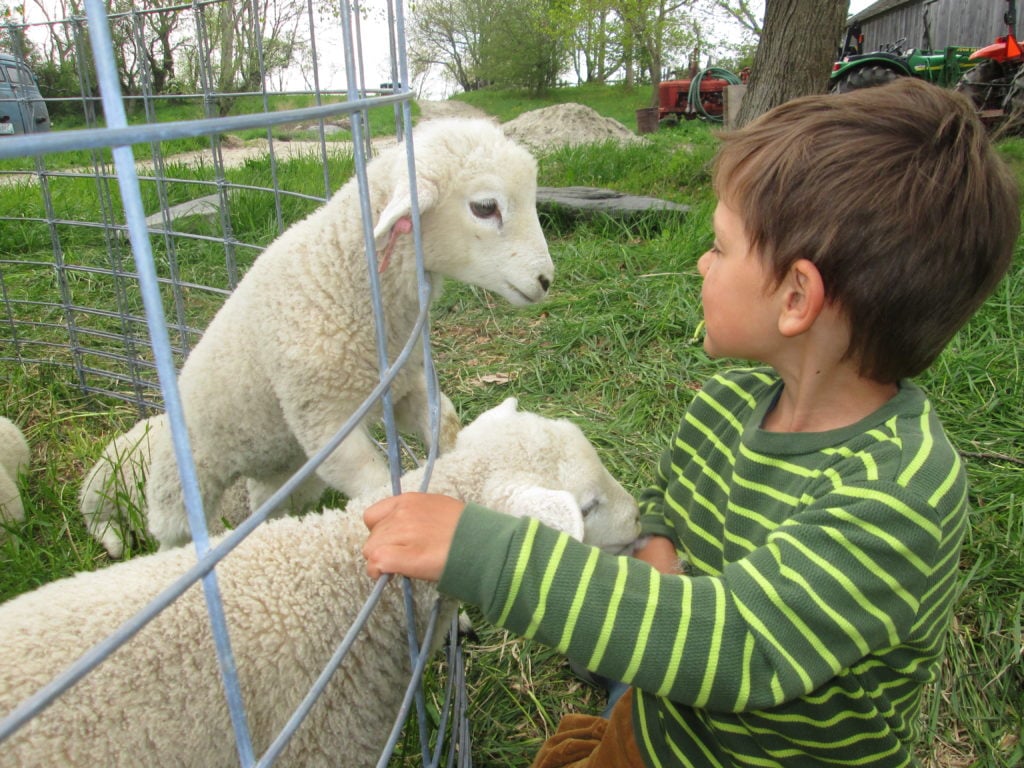 Now that the temperature is approaching 80, we all want to shed those winter layers. Sheep are no different.
It's shearing time in Rhode Island. Farms that raise sheep around the state are helping their flocks lighten up and collecting the wool so it can be made into blankets and other items that keep people warm.
You can watch the process. Over the next two weekends, both Watson Farm in Jamestown and Coggeshall Farm Museum in Bristol are inviting the public to watch their flocks get sheared and to learn how the wool has been converted into other uses — both historical and modern day.
On Saturday, May 9, shearers are scheduled to trim Watson Farm's approximately fifty sheep, a cross breed of Romney and Texels known for their wool.
"They stay here until they get them all done," says Heather Minto, the farm's manager. "This is a work day for us."
The Rhode Island Spinners' Guild will also be on hand and there will be a "Sheep to Shawl" demonstration showing how weavers work with wool. Watson Farm sends much of its wool to a mill in Prince Edward Island, where it's washed and spun into the limited edition Conanicut Island blanket and sent back to the farm for sale. (The farm is also one of many around the state that participates in the Rhody Warm Wool Blanket Project, which allows people to buy blankets made from the wool of locally raised sheep.)
Kids are also invited to contribute to the Earth Loom project, in which they can weave in anything from wool to dried plants and ribbons. For more on the event, go here.
Then on May 16, you can get more of a historical perspective on the importance of wool at the Rhode Island Wool and Fiber Festival at Coggeshall Farm Museum in Bristol. A sheep shearer will be on hand there as well to crop Coggeshall's flock of Gulf Coast natives, an endangered breed.
"Everybody gets a haircut," says Coggeshall's executive director, Cindy Elder.
The event will also feature about twenty local artisans who convert wool and fiber into handmade goods. Anyone who is interested in sewing, knitting or crocheting would enjoy the festival, Elder says, and there will be plenty of activities for kids. For more information about the festival, go here.
The sheep shearing at Watson Farm is Saturday, May 9, from noon- 4 p.m. The cost is $10 a car load, or free for Historic New England members. 455 North Rd., Jamestown, 401-423-0005, historicnewengland.org/historic-properties/homes/watson-farm
The Rhode Island Wool and Fiber Festival is Saturday, May 16. 9 a.m.-4 p.m. Tickets are $10 for adults, $7 for children and seniors and free for children three and under in advance and $13 for adults, $10 for children and seniors on the day of the festival. You can get tickets here. Coggeshall Farm Museum, 1 Colt Dr., Bristol, 401-253-9062, coggeshallfarm.org.