Shaping Sound Tour Arrives at PPAC Tonight for One Night
Tonight's show includes a mashup of music genres and dance styles, and features production members who have starred on television shows "So You Think You Can Dance" and "Dancing With the Stars."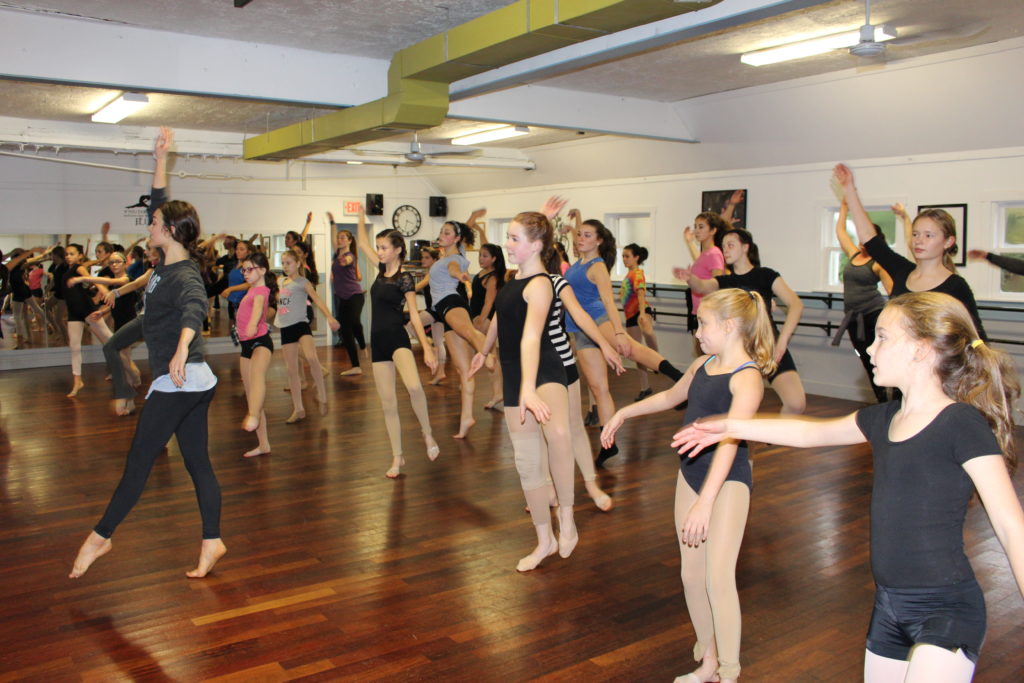 Last night, the Creative Dance Center in Tiverton hosted special guest instructor Kathryn McCormick for a Shaping Sound master class. McCormick is a member of the Shaping Sound Dance Company, a Los Angeles-born group that has gained popularity since its creation back in 2012. It was featured on the Oxygen channel in the reality television series "All the Right Moves," and dance members starred on a variety of television shows, such as "So You Think You Can Dance" and "Dancing With the Stars."
McCormick is slated to join her company tonight at 7:30 p.m. for a one-night-only show at the Providence Performing Arts Center as part of the Shaping Sound tour. The show hosts a mashup of music genres and dance styles for a night fit for all ages. Kathryn McCormick will dance in nine of the thirteen performances of the show.
The group of contemporary dancers featured tonight at PPAC practices a unique fusion of jazz, modern and hip-hop choreography and think of themselves as "visual musicians," their dance talent giving "shape and form to sound." The Shaping Sound Dance Company is currently on tour, and while on tour, members are reaching out to help fellow dancers via performances and workshops. A variety of Tiverton, Portsmouth, Warren and Somerset dance students attended the special class hosted by McCormick despite last night's raw weather, and they received a fast-paced, upbeat hour of professional dance instruction.
The intimate experience began when McCormick entered the studio. Her positive attitude lasted throughout the evening. First, was an extensive warm-up set to music. McCormick had students stretch and contort into a number of different poses and encouraged them to push past what they thought they couldn't do. While she instructed, she also zipped in funny jokes to keep the class smiling and laughing despite some of the more difficult and challenging exercises. She also provided helpful tips to stretching properly and effectively.
When the warm-up concluded and with the class already sweating, there was a brief break before diving into the routine of the night. Set to a song McCormick favored, she showed mastery of the moves when she demonstrated the fast-paced routine they would soon learn. While it appeared challenging, McCormick taught with precision and detail. She taught in segments while singing out the words to match the movements. The students became familiar with the music section they were working on, then they'd demonstrate the moves that went along with it. Finally, the group performed together with the moves set to music. McCormick kept the atmosphere fun and lively, encouraging students to feel the moves as they were doing them, to "make the moves human."
Tickets are still available and range from $39.50 to $79.50. They can be purchased online, by calling 401-421-2787, or by visiting the PPAC box office on 220 Weybosset St. in Providence.