Seven Magicians Mesmerize in The Illusionists
Watch mind-blowing performers execute miraculous feats on stage Jan. 16-18 at PPAC.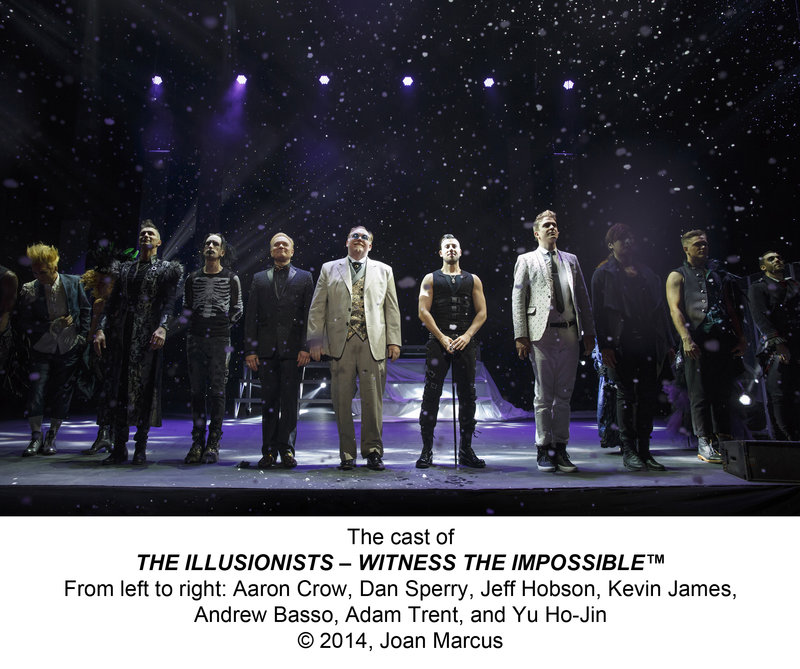 Looking for something to do this weekend? Watch seven mind-blowing magicians perform miraculous feats on stage at Providence Performing Arts Center. The show The Illusionists began its debut at the Marquis Theater in Times Square in New York City this past November and has been amazing audiences over the past two months.
The wonderful thing about PPAC is you get to see Broadway and Vegas-style shows right in your home state. And this show proves that the impossible is possible with seven (seven!) talented illusionists who have mastered various talents. Learn more about them here, as summarized by PPAC:
The Manipulator, Yu Ho-Jin: Ho-Jin was recently named the 2014 Magician of the Year by the Academy of Magical Arts and was the first Asian to win the Grand Prix at the Federation Internationale des Societes Magiques, also known as the Olympics of Magic.
The Anti-Conjuror, Dan Sperry: If his name sounds familiar, it's because he's appeared on the popular TV show "America's Got Talent." Described as Marilyn Manson meets David Copperfield, Sperry combines the art of magic with the macabre.
The Trickster, Jeff Hobson: He may look sweet and innocent, but Hobson is a comedian trickster who brings a little comic relief to the show.
The Escapologist, Andrew Basso: Basso is a bonafide escape artist who considers Houdini his hero. He is the only person in the world to perform Houdini's famous Water Torture Cell with absolutely no covers.
The Inventor, Kevin James: James is an inventor, comedian and collector of the strange and unusual. He is considered one of the most prolific inventors of magic in the world and has created some of the most celebrated illusions of the last century.
The Warrior, Aaron Crow: Crow is a strong and silent type specializing in weapons magic, including swords, paintball guns and powerful crossbows to keep fans on the edge of their seats. A first place finisher at the World Championships of Magic, he has mastered some of the most dangerous acts and is considered Belgium's international magic sensation.
The Futurist, Adam Trent: Trent shatters stereotypes and brings a new generation of magic to fans fusing technology illusions, dancing and comedy with classic techniques.
Tickets are $68-$38 and are available at the PPAC Box Office, online at ppacri.org and by phone at 401-421-2787.