Help Send Central Falls Chess Players to Nationals
The team is looking to raise $8,000 to participate in a national tournament in April.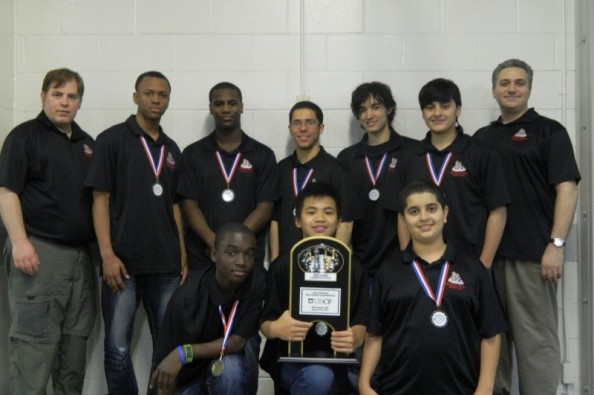 One of the best chess teams in New England needs your help.
Central Falls School District's chess team is hoping to raise $8,000 to make its sixth trip to the nationals. About twelve middle and high school students are planning to travel to Nashville in April to compete against students from around the country.
They play teams like this one from Brooklyn, the subject of an award-winning documentary:
Central Falls's chess team is a bright light in a city that has seen its share of woe in recent years. It has placed in the top ten out of more than fifty teams in the last four of five times it has traveled to the nationals, says Frank DelBonis, a history teacher at Central Falls High School who coaches the team with Dan Amadio.
"Lately we've had some really good teams, and we've been building upon our success," DelBonis says.
Team members have spent hundreds of hours practicing for the competition. Kids start chess early in Central Falls, where elementary school coach Gina Dufresne gets students hooked on chess from a young age, DelBonis says. They continue to hone their skills as they progress through the grades.
It's resulted in a chess dynasty that has won twelve middle school and eleven state high school championships over the past thirteen years — a success story in a tiny city that has endured bankruptcy, the near-shuttering of its library and the conviction of a mayor.
The team is raising all of the travel money on its own. Instead of flying, they plan to travel to New York City, where they will share a bus with another team to get to the tournament.
DelBonis wants people to know that despite the headlines, there are a lot of great people and things happening in Central Falls.
"It's been great to be part of a great source of pride for the community," DelBonis says. "This is an experience that changes students' lives."