See Rhode Island in a Whole New Light
Whether you're a foodie or a history buff, the state has a tour for you.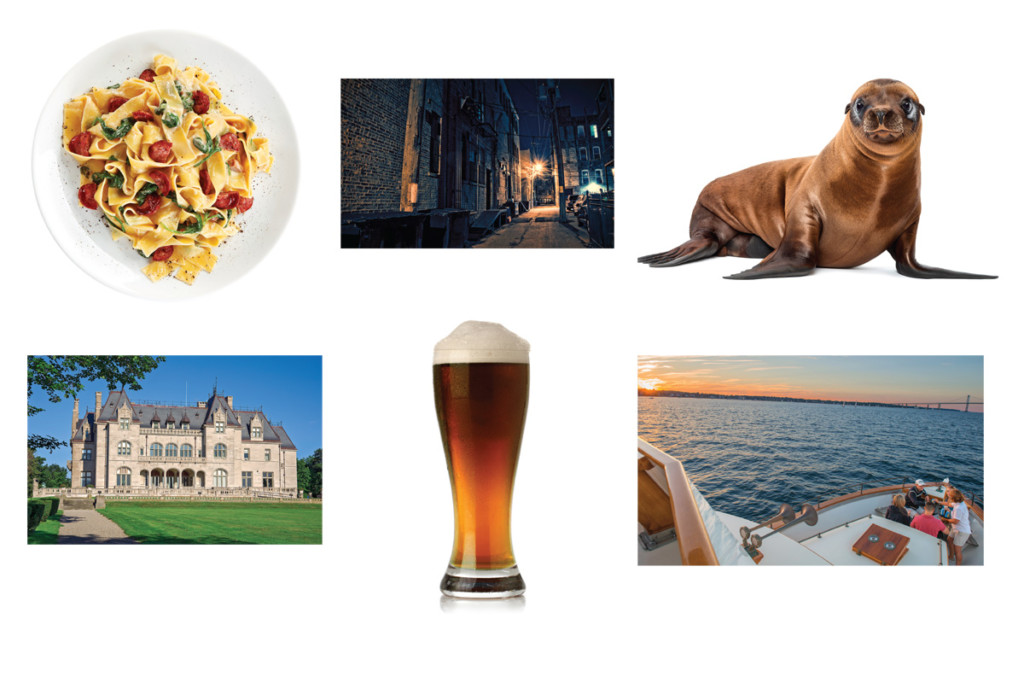 For Foodies
Rhode Island Red Food Tours
These three-hour walking tours are all about supporting locally operated eateries and tasting fresh, local cuisine. They also allow participants to explore the evolving culinary landscape of the Ocean State all the while gaining insight into its cultural history. Whether you go for a Newport neighborhood stroll or a down city Providence excursion, you're in for a treat.
For Thrill Seeker
Providence Ghost Tourts
Their disclaimer says it all: "The Providence Ghost Tour cannot be held responsible for any haunting, soul-possession or poltergeist activity endured before, during or after participation on the tour." What better way to get to know Rhode Island's capital city than by hanging out with some of its former inhabitants?
For Animal Lovers
Save the Bay Tour
For more than ten years, Save the Bay has offered seal watch tours. Cruises depart from Westerly and Newport for one-hour tours with expert guides and binoculars on-hand to see these semi-aquatic, all-adorable mammals. Groups leaving from Newport may also opt for the two-hour long seal and lighthouse tour, a local favorite.
For History Buffs
Historic Tours of Newport
With 380 years of history under its belt, the former capital city of Rhode Island sure has a lot of stories to tell. Historic Tours of Newport's fully narrated bus tours feature all of Newport's architectural, social and religious history in an informative, fun presentation you won't soon forget.
For Beer Geeks
The Rhode Island Brew Bus
Has there ever been a sweeter statement than "all-inclusive brewery tour?" The answer is no, and that's why the Rhode Island Brew Bus
is a must for all visitors, new and old. There are four circuits to choose from, each featuring tours and tastings at some of the state's finest breweries as well as water, snacks, beer trivia, games and more.
For Seafarers
Gansett Cruises Garbor Tours
All aboard! Hop on the M/V Gansett for a ninety-minute narrated boat tour of the lovely Newport Harbor and Narragansett Bay's East Passage. The cushioned seats are comfy, the lower decks are shaded and the top deck is always 'sunny side up' — what's not to like?