The Scoop on Wicked Tulips
The Johnston tulip farm opens this month.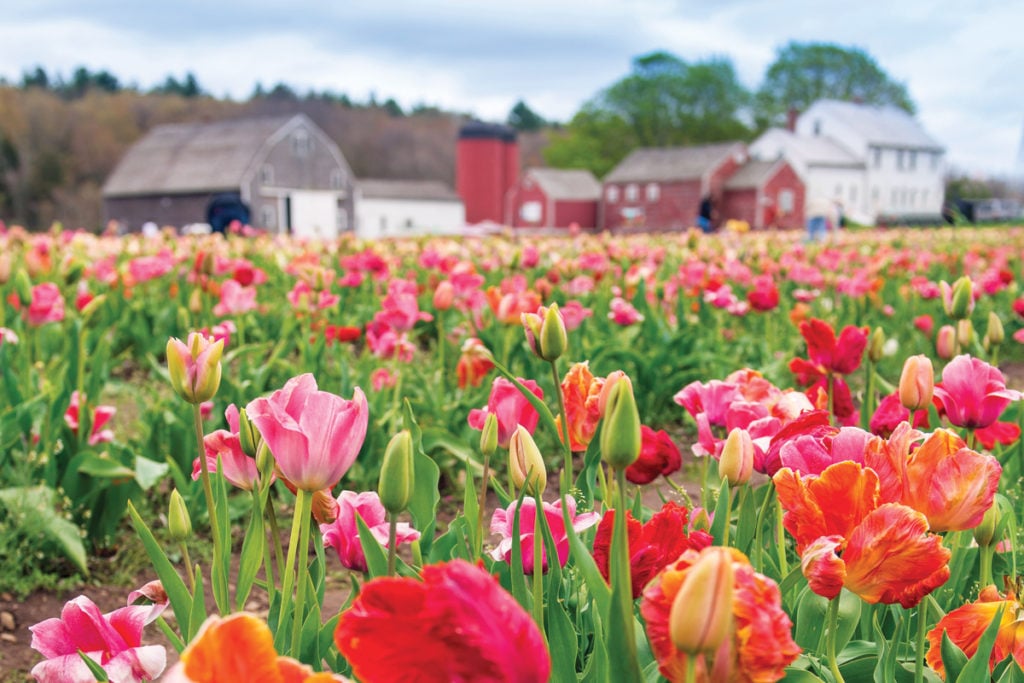 In the seventeenth century, tulip mania swept the globe. The Netherlands' stunning new export whipped nobles and maidservants into a frenzy. "They provide that first major bit of color after a long, cold winter," says Keriann Koeman of Wicked Tulips Flower Farm, a pick-your-own tulip farm in Johnston.
Koeman, a native New Englander, and her Dutch husband, Jeroen, moved to Rhode Island in late 2015 to launch the farm and maintain their web-based bulb business. In the spring of 2016, their first season as a pick-your-own enterprise, the Koemans experienced tulip mania firsthand. The farm hosted 17,000 people in eighteen days. Children tiptoed through the tulips and posed for photos; couples plucked $1 stems for home arrangements.
Despite the intense public interest, Wicked Tulips' first season was cut short by a cold snap.
"Mother Nature is a finicky woman," Koeman says.
To prepare, the Koemans tripled their plantings and added a second three-and-a-half-acre picking field. They plan to open in late-April. wickedtulips.com
This story was updated on April 18.