Santa's Favorite Cake is Made in RI
Even the naughtiest boys and girls will make the good list with this milk and cookies cake.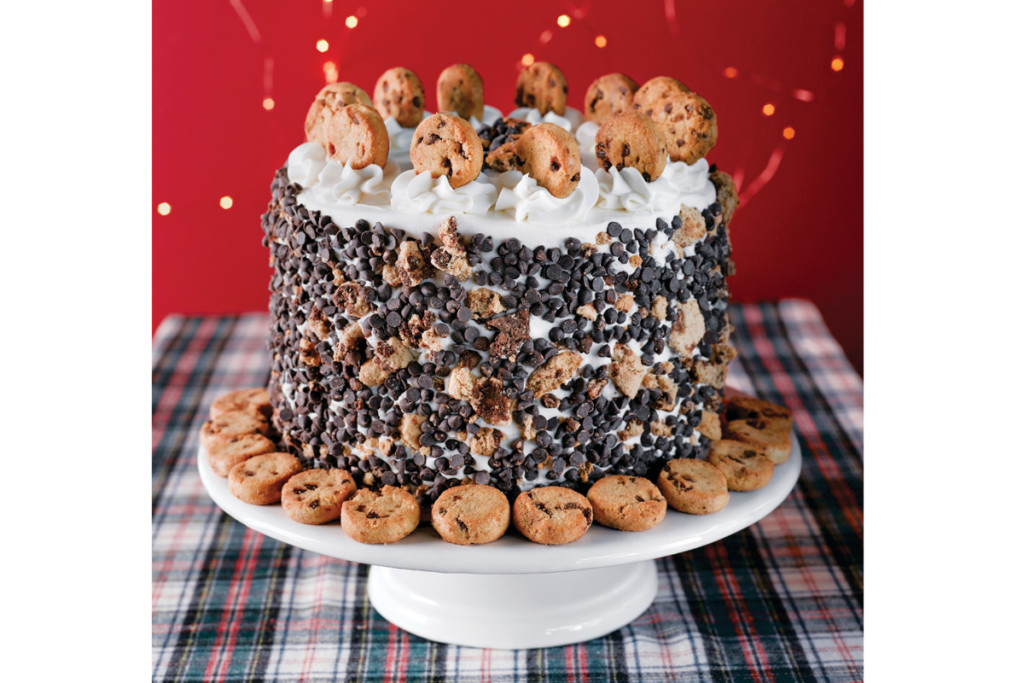 Get your kids on Santa's good list with the Milk and Cookies Cake. The four-layer, eight-inch vanilla cake from Sweet Indulgence in Pawtuxet Village is filled with cookie dough-flavored mousse, frosted with vanilla buttercream and then covered with chocolate chip cookie pieces and chocolate morsels. The icing on the cake? More mini chocolate chip cookies decorate the top. Santa's also been known to stop into Sweet Indulgence around the holidays to meet children in person and take photos. As for the big night, we're not saying bribery is necessary, but a little sugar-coated hospitality goes a long way to thank that special someone for all of his hard work. Don't forget a tall cold one — a tall, cold glass of milk, that is! $48.95, Sweet Indulgence, 2202 Broad St., Cranston, 467-4850, mysweetindulgence.com.