Sailing Toward Sustainability in Newport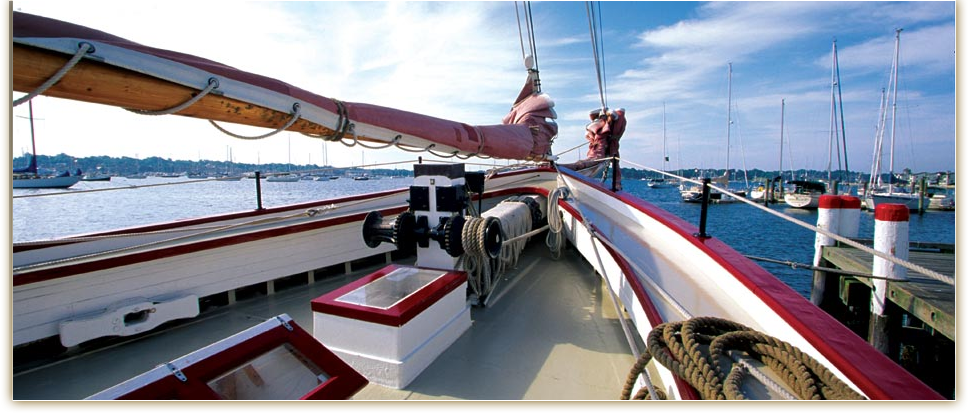 The Ocean State is well known for its delicious seafood, fresh from the dock. But how long will it last? Top local chefs, commercial fishermen and marine biologists are coming together in Newport next month to raise money to help sustain our local seafood supply.
Eating with the Ecosystem, a grassroots educational project that combines the wisdom of scientists and fishermen with the talents of chefs, is holding its first fundraiser on Sunday, October 6. Organized by Sarah Schumann, the sunset sail of the Narragansett Bay will take place aboard the Schooner Aurora out of Newport.
Guests can enjoy fresh nibbles donated by local fishermen and prepared by chefs from Julians, Hourglass Brasserie, Cook and Brown and the Wharf Tavern while hearing about how to sustain our seafood supply.
"Learn about how climate change is affecting our regional oceans, what a sea robin tastes like, and what it takes to keep our fishing industry going for the future — all while you enjoy a sunset cruise of the Bay, feast on local southern New England seafood and support one of your favorite causes: Eating with the Ecosystem!"
Why is this important? Check out Schumann's talk at TEDxProvidence:
The fundraiser starts in Marina Plaza in Newport on October 6, from 5 to 7 p.m. Tickets are $85, and you can get them here.