Local Kids are Learning to Sail in Newport
Next month, Sail Newport gets kids out of the classroom and onto the water.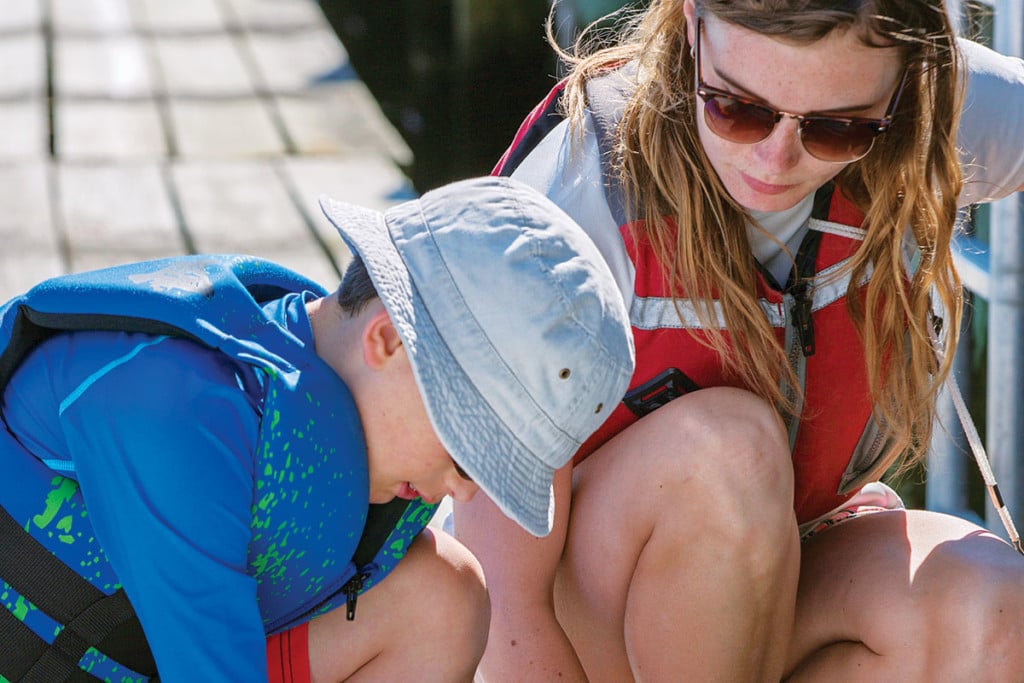 Sail Newport is getting local schoolchildren out of the classroom and into sailboats as part of the school day. Once a week for eight weeks in September and again in the spring, fourth-graders from Claiborne Pell Elementary School will follow a land- and sea-based curriculum that meets Next Generation Science Standards.
Pell schoolteacher and Sail Newport's education chairperson Donna Kelly serves as the liaison between the school and Sail Newport to create, develop and implement the program with other certified teachers. "Sail Newport's philosophy is public access, and we found that a lot of the kids who live in Newport don't have a genuine island lifestyle," says Kelly. "It's very important to us that kids who live on an island can experience where they live from the water."
The two-hour sessions will take place at Sail Newport's new Marine Education and Recreation Center in Fort Adams State Park. Half the time will focus on land-based lessons involving earth materials (like soil erosion, rocks and landforms), the cultural aspects of living on the water, and weather and mapping — which are integral to sailing. Then the students will board eight J/22 sailboats.
"The goal is to provide students and teachers with an opportunity to learn in an environment that will help foster an understanding, whether it's the weather they are experiencing while sailing, being able to look at rock formations, or using a chart or a map to navigate," says Sail Newport program director Kim Hapgood. "That's so much more real than sitting and looking at books in a classroom. We hope it will give them an appreciation of the world around them." sailnewport.org