Ruffin' Wranglers Takes Dogs Off Road
Aunt B and her wranglers provide adventures for dogs.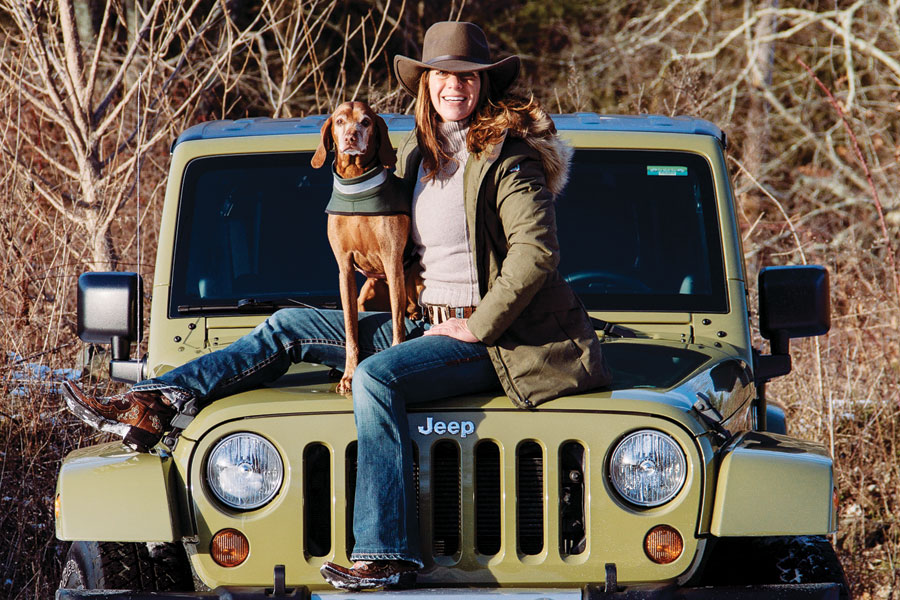 You may have seen the fleet of seven Honda Elements and wondered at the SNIFF vanity plates or witnessed a dog bounding toward its ride. The vehicles are "taxis" for Ruffin' Wranglers Dog Excursions, which will fetch your pup for an hour-plus off-leash romp at a ten-acre fenced wonderland in Rehoboth, Massachusetts. "Our dogs need a social life separate from us," says Blythe Penna, who founded the company in 2007. "These dogs have a better social life and exercise routine than most humans!"
"Aunt B" has eight wranglers who chauffeur and keep the doggies from going too Wild, Wild West at the ranch. The wranglers connect with the dogs and know each one's personality. "We make it look like Disneyland, but there's a lot of precision," says Penna. "We treat the dogs like humans, but they're better than humans."
Penna's hospitality is Southern-raised. She throws an annual hoedown to thank her 175 clients. Rick's Roadhouse in Providence serves up barbecue while everyone watches a cowboy-themed video of the pack and Penna sings a tune about their adventures. "We have rehabilitated countless dogs," she says proudly. "And changed many people's lives."
ruffinwranglers.com
Sadly, not every good dog can go to Ruffin' Wranglers' nirvana. Penna received 400 applicants for the last two openings. Delivery service is currently restricted to the following neighborhoods: the East Side, West Side and downtown Providence; the Oak Hill section of Pawtucket; Barrington, Seekonk and Rumford. A two-visit per week minimum is also required.