Where Are They Now: Rose Weaver
The actor, whom we profiled in 2001, is still gracing the stage in the Ocean State.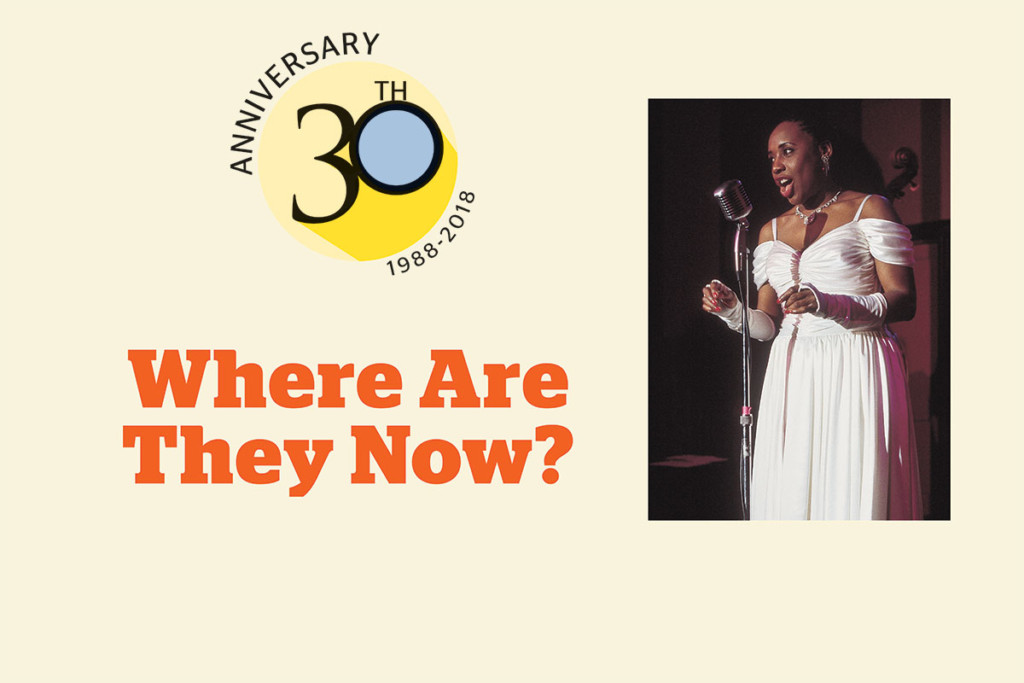 When we profiled actress/writer Rose Weaver in 2001, she'd been at Trinity Rep for eleven consecutive seasons, including her most celebrated performance as Billie Holiday in Lady Day at Emerson's Bar and Grill. She moved to LA a few years later. We caught up with her recently at her East Side home.
You created and performed Menopause Mama to a sold out, extended run at Perishable Theatre. What was its inspiration?
I had just graduated from Brown with an MFA in creative writing at fifty and I put all my menopause experiences into writing it. I'd been having memory issues; I was scared to go on stage. I wrote the play so I'd always be in control of my acting, no matter how old, or fat, or not.
Typically actors go to Hollywood to become a star but when you moved there in 2005, you stepped away and worked as a college administrator. Why that detour?
I gave up performing. It was hard, but I saw the opportunity to build a decent retirement income. Most of us actors don't hit it like Viola Davis. I did temp work while I went to auditions and wound up at UCLA for five years, and got vested in a pension. My pension from there is more than I get from Actors' Equity and Screen Actors Guild.
When you returned to the East Coast a few years ago, you resumed performing. What brought you back?
I had a lot of tragedy in my life. My husband, mother and son died within months of each other. I kept coming back because people here lifted me up — friends in every walk of life helped. Rhode Island is like my big family; I couldn't be a strong black woman without them.
Anything still on your bucket list?
Bob Burke built a little stage at Pot au Feu and I did Menopause Mama there for four days last year. If I could do one more show now at Trinity, I'd do Hello Dolly. I haven't asked Curt Columbus yet.