Rob Gronkowski and One Mission Buzz Off for Kids with Cancer
Hundreds of volunteers will shave their heads this weekend to help fund programs and services that help kids who are battling cancer.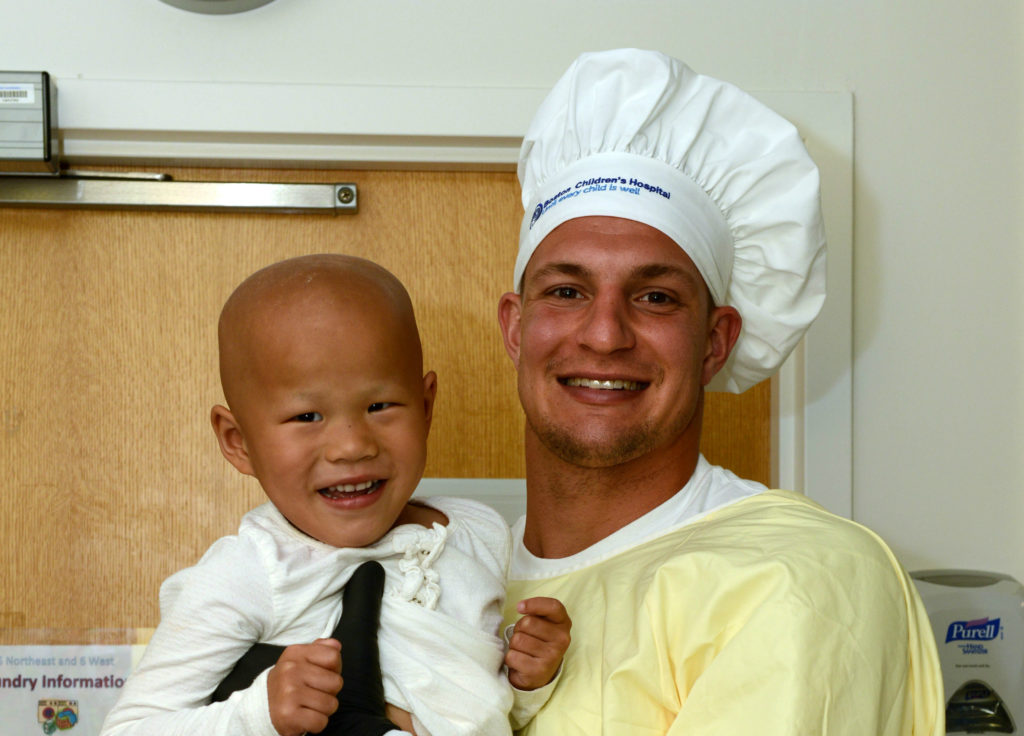 This Sun., June 7, hundreds of volunteers will shave their heads alongside the Patriots' Rob Gronkowski at Gillette Stadium in honor and support of One Mission's Buzz Off for Kids with Cancer. Help say goodbye to Gronk's trademark blonde spikes with a crowd who will donate at least $300 per person or more to benefit One Mission's programs and services that help lift the spirits of kids who are battling cancer. Hair that meets eligibility requirements will also be donated to Locks of Love.
Not only will Gronk get buzzed, but it will be the pediatric cancer patients of Children's Hospital who will do the buzzing! These are the same children who benefit from One Mission's programs. Other local celebrities will also participate in the event, starting at 9 a.m., including former Patriots star Jermaine Wiggins, Kris Anderson, weekend morning anchor and weekday reporter for 7 News, Liam Fitzgerald, a nine-year-old cancer survivor and One Mission co-founders Ashley and Ari Haseotes.
One Mission runs its programming at the Tomorrow Fund Clinic, specializing in pediatric oncology and hematology at Hasbro Children's Hospital in Providence. The Artists in Residence program features various artists, activities and treats for children and families who are fighting cancer.
"Thanks to survey data and anecdotal evidence, we know that art is an incredibly powerful distraction from a patient's immediate medical issues," says One Mission co-founder and President Ashley Haseotes. "A focus on arts and activities has been shown to decrease pain, reduce stress, improve mood, calm emotions and more positive effects."
There are five different creative programs at Hasbro that run from eight to twelve weeks. One activity will include a visit with folk musician and dancer Aubrey Atwater, who plays the mountain dulcimer, banjo, Irish tin whistle, guitar and mandolin as well as "feet" in the form of American clogging and French Canadian foot percussion. Erminio Pinque, a Rhode Island School of Design instructor and director of Big Nazo Lab, will also run a "Creature-Creation" workshop with patients to show them how masks and puppets are created and they will learn movement techniques, character development and collaboration with others.
One Mission also funds twice-monthly make-your-own sundae events and weekly complimentary breakfasts for patients and their families at Hasbro Children's Hospital/Tomorrow Fund Clinic. Sponsor a buzzee, or make a general donation to Buzz Off for Kids with Cancer.