RIPride President Kurt Bagley Talks PrideFest
Come see the Illuminated Night Parade at this popular annual event in Providence.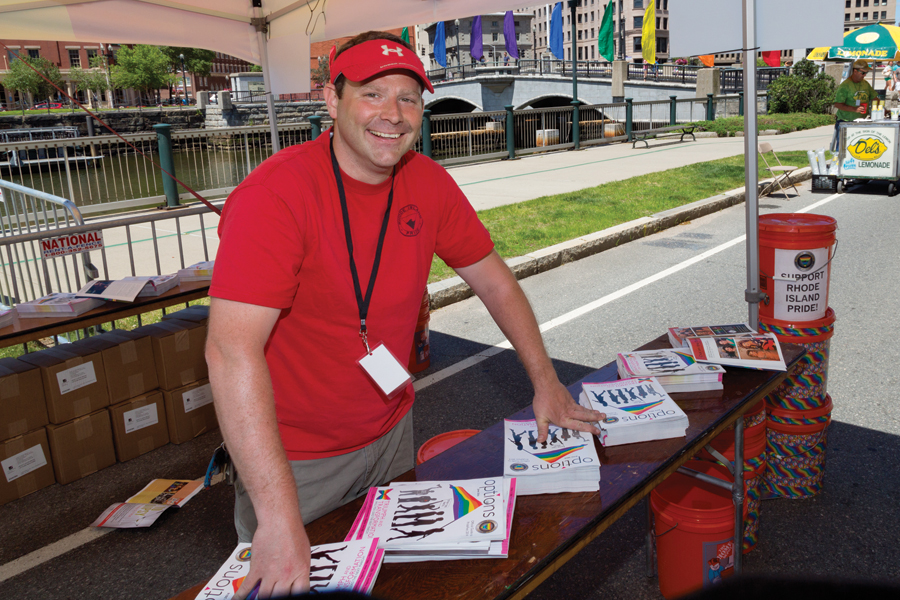 How have you seen PrideFest grow in the last few years as president?
PrideFest and the Illuminated Night Parade have become more mainstream. Attendance estimates are pushing closer to 30,000 and a large part of that increase comes from outside the LGBTQ community. Pride Weekend in Providence, which includes the fabulous events thrown by our community clubs and bars, is known as an enjoyable and safe celebration. The line between LGBTQ and straight identities is blurring more every year as people realize that it's just about being yourself and enjoying love and life.
What can we expect at this year's PrideFest?
We are working to expand the offerings at PrideFest to include a youth area for teens, in collaboration with Youth Pride. Our KidsZone has always been a hit with young families, so it makes sense to expand on that and offer activities for all ages. The entertainment showcase will feature local and regional acts, and this year we have a diverse evening lineup that includes Sir Ari Gold, Shannel from "RuPaul's Drag Race," an amazing folk trio called Pearl and the Beard, and headlining the event is Crystal Bowersox, first runner-up from "American Idol" Season Nine.
What will people see at the Illuminated Night Parade?
I'm happy to report that the Lesbian and Gay Big Apple Corps marching band out of NYC is returning! The best part of the parade, though, is the unexpected creativity of all the floats and marching groups, especially in how they interpret our annual theme. The theme this year is IndiVISIBLE, reflecting our community's need to be visible in all that we do and to stand strong together, working towards full liberty and equality for all. Marriage equality was not the end game; our trans friends have come to the forefront of the movement and need support from all of us as they work for acceptance, even in our own LGBTQ community.
What is your goal for Rhode Island Pride and what other organizations do you help support?
My goal is to strengthen the Pride organization to ensure that we can continue to offer a high-caliber celebration that everyone can enjoy. I expect to do this through nurturing collaborations with other community organizations, such as the LGBTQ Center and Options Magazine. Collaborations are the key to the future of most nonprofits. If we work together and find ways to share the resources of our community, we will all be stronger for it. The LGBTQ community, especially here in Rhode Island and Providence, will always find a way to celebrate. prideri.com