RI Penmaker Fills an Order for Trump's Next Big Signing Spree
"He absolutely, positively, had to have them by Friday."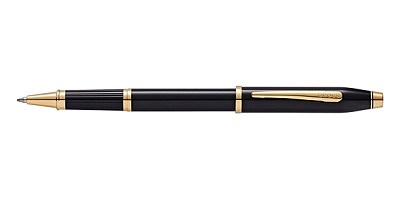 President Donald Trump needs more pens.
According to a story by the Associated Press, Trump recently requested 350 new "Century II" model pens from Providence-based penmaker A.T. Cross. The president coasted through the first 150-pen order, passing them out as souvenirs to guests during executive order signing ceremonies.
Andy Boss, who manages business gift sales for Cross, told the AP, "He absolutely, positively, had to have them by Friday…. My guess is he's running low."
That's more suspenseful than it should be.
Presidents dating back to Gerald Ford have wielded Cross pens, however the official White House-Cross partnership launched under Bill Clinton. Obama favored the "Century II" model later in his presidency. His version was plated in chrome while Trump's is plated in gold.
Boss told the AP that Trump "could be a little more statesmanlike…. To me it doesn't matter whether the president is a Republican or a Democrat. Just having a president using our pens is pretty cool."
It's safe to assume the company, which began making pens 171 years ago but now outsources most of its production to China, will be very busy over the next four years.