RI Food Organizations Honored by James Beard Foundation
The Good Food Organization Guide highlights work in all fifty states.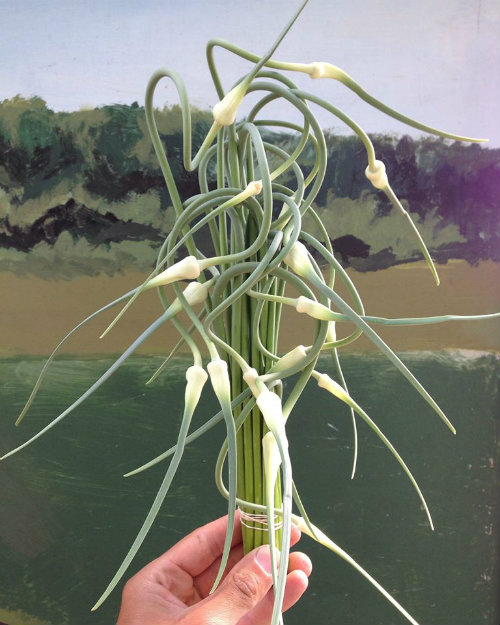 Ten Rhode Island organizations have been recognized by the prestigious James Beard Foundation, Food Tank and a group of experts in the Good Food Organization Guide, which "highlights organizations that are doing exceptional and dedicated work in all fifty states, including the District of Columbia and Puerto Rico, in the areas of food and agriculture, nutrition and health, hunger and obesity and food justice." The 2016 version of the guide will be released at the James Beard Food Conference, which is being held October 17 through 18 in New York City.
Here's what the judges had to say about Rhode Island's winners:
"1. Rhode Island Raised Livestock Association
The Rhode Island Raised Livestock Association (RIRLA) was founded and directed by Rhode Island farmers. The RIRLA offers many benefits to its farmer members including the USDA inspected Processing Scheduling Service, trainings, networking and other educational events for farmers, technical assistance, grain discounts, a quarterly newsletter and more. The Processing Scheduling Service, based in Rhode Island, offers farmer members a convenient, local and cost-effective way to have their animals processed at USDA inspected and approved facilities. This in turn allows farmers to market and sell their meat and meat products to the general public, increasing overall farm income. The result is increased economic viability for RI's farmers and farms. In addition to the Processing Scheduling Service, the Rhode Island Raised Livestock Association offers many additional benefits to its members including: trainings, networking and other educational events for farmers, technical assistance, grain discounts, a quarterly newsletter, internet resources and more.
2. Rhode Island Community Food Bank
Since 1982, the Rhode Island Community Food Bank has been distributing millions of pounds of food to those in need of assistance through their network of member agencies across the state. To meet the demand, the Food Bank solicits food donations from the public and from the food industry, including supermarkets, food manufacturers and growers. Their participating community farms grow fresh produce for hungry Rhode Islanders while preserving valuable land. Each of the six sites is managed by a volunteer coordinator who works with the Food Bank. Throughout the growing season, the volunteer-run farms rely on schools, businesses and civic groups, as well as families and individuals. Last year, community farms contributed more than 55,000 pounds of fresh produce. The Community Kitchen is a culinary job-training program for low-income and unemployed adults. Each class trains students in cooking skills, food safety and the life skills needed to acquire and retain a job. Over 80 percent of students graduating secure employment in the food and hospitality industry within a year or less of graduation.
Groundwork Providence is a nonprofit, community-based environmental organization dedicated to strengthening and sustaining healthier and more resilient urban communities in Rhode Island. Their programs include the summer youth Green Teams, adult environmental job training programs, the Hope Tree Nursery, Ring Street Community Garden, and the GroundCorp landscaping social venture, which hires graduates of their job training program.
While agricultural sustainability and responsible food production are only one facet of Grow Smart Rhode Island's broad mission to facilitate equitable economic growth across several industries, the organization has significant pull in policy reforms and specific projects that have a large impact on the state's agricultural future. Responsibility and sustainability are at the forefront of this coalition's list of goals, including in the region's forestry, farming, and fishing sectors. Grow Smart RI is currently helping communities to amend their zoning to allow farmers to have accessory business uses that can help supplement the income they generate from conventional farming activities. This helps to maintain working farms.
5. Lots of Hope
Lots of Hope is the City of Providence's urban agriculture initiative, which transforms unused city property into productive urban farms for use by limited resource and socially disadvantaged urban farmers. The initiative has spurned several projects, which include four different farm sites around the city.
Farm Fresh Rhode Island strives to grow a local food system that values the environment, health, and quality of life of farmers and eaters. Farm Fresh Rhode Island's programs support hundreds of farmers and food producers, and connect thousands of consumers to locally grown food each year. In the last seven years, local farmers, fishers and value-added food producers have sold over $10.95 million in local food through Farm Fresh RI's Market Mobile system, which is a national model for alternative wholesale food distribution. Harvest Kitchen is a job training program for youth ages 16 to 20 from the Department of Children, Youth and Families (DCYF)'s Juvenile Corrections Services or those aging out of foster care. The youth create high-quality preserved foods using ingredients from local farms, and sell their goods at farmers markets and to wholesale customers. In mid-summer of 2016, Harvest Kitchen moved from a small rented kitchen to an expanded commercial kitchen, training and retail space. The new space is currently being used for training and food production, with a cafe & retail store set to open its doors in Spring 2017.
Project Outreach is the largest food pantry in Rhode Island, distributing over half a million pounds of food annually and serves more than 500 households each month. They also operate a community garden and focus on providing food that is culturally sensitive.
8. Rhode Island Food Policy Council
The Rhode Island Food Policy Council brings together stakeholders from across the food sector in Rhode Island to develop innovative improvements for the local food system. In 2012, the Local Agriculture and Seafood Act established the Local Agriculture and Seafood Act Grants Program, administered in partnership between the Rhode Island Department of Environmental Management's Division of Agriculture and the Rhode Island Food Policy Council. This public-private partnership just completed its second year of grantmaking, and is already is providing a critical source of early-stage and start-up capital for innovative projects and partnerships in the local food system.
9. Rhode Island Land Trust Council
The Rhode Island Land Trust Council is a statewide council of land trusts of various kinds, including working farms. The Council provides guidance on how to conserve farms and encourages farmers to continue to work the land.
10. Southside Community Land Trust
The Southside Community Land Trust is a change agent for community food security, access to land, education, and providing resources to people who grow their own food in Providence. The Trust has transformed more than five-acres of urban land into safe, healthy, and productive spaces to grow food, and preserved fifty acres of suburban farmland."
Congratulations to all the winners!