Beer Lovers: Try the RI Brewery Passport
Mark your tastings at seventeen local breweries and earn prizes along the way.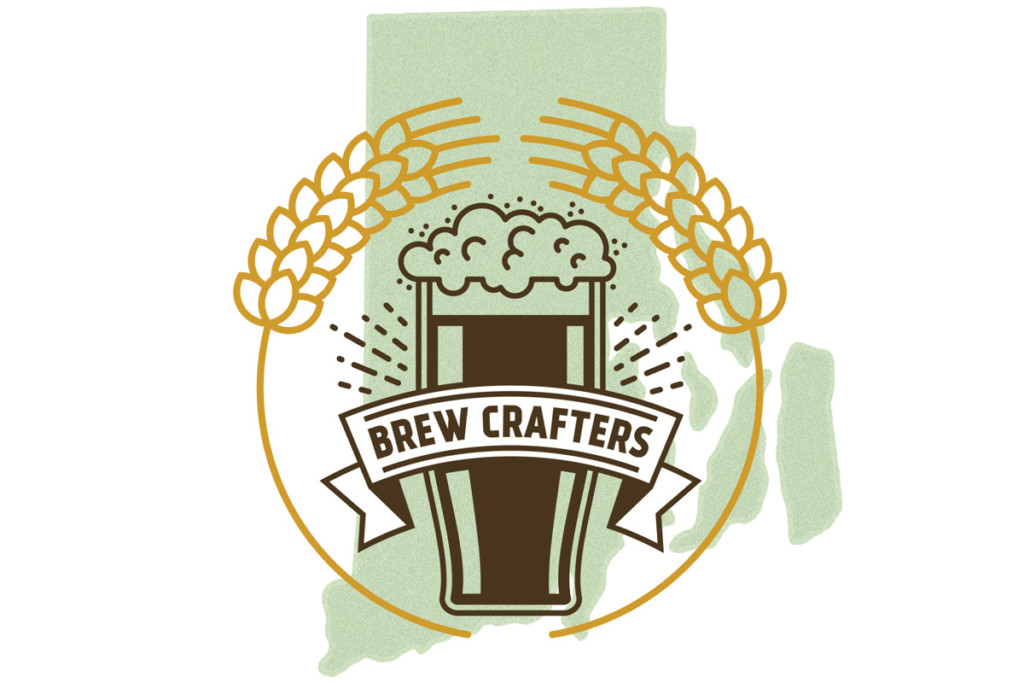 The Rhode Island Brewery Passport, available from any brewery that's part of the Rhode Island Brewer's Guild, opens up a diverse world of ales and stouts crafted by the state's innovative beer makers. The trail links seventeen breweries from Westerly to Woonsocket, and rewards your journey with more than just a pour: Mark the first eight stops on your passport and you'll get a commemorative pint glass; visit them all and you'll be swigging a special bottle of "End of the Rhode" beer (this year it's a hearty 9 percent ABV Imperial Milk Stout). Pick a style of beer, and odds are that it's being made right here in the Ocean State. Here are a half-dozen essential brews to try along the way:
Grey Sail's Flying JennY. The name's a shout-out to brewery co-founder Jennifer Brinton, and a mix of five malts and northwestern hops fills the sails of this unfiltered extra pale ale. Find it on draft at Grey Sail Brewing of Rhode Island's Westerly tasting room, at local pubs or your nearby packie.
Revival's White Electric Coffee Stout. Rhode Islanders love their coffee, and this roasty 8.5 percent ABV stout from local brewing legend Sean Larkin means no more having to choose between coffee or beer to warm up.
Whalers Brewing Company's RisE. The 2017 World Beer Awards' Best American Pale Ale in the United States comes out of a small-but-growing brewery launched in a Peace Dale mill by a former marine. It's now on draft all over Rhode Island and at local liquor stores.
Foolproof's La Ferme Urbaine (LFU). This all-season Belgian farmhouse ale is equally refreshing poolside or fireside. Unfiltered and naturally cloudy, it's a smooth drinker despite having a relatively high (7.8 percent ABV) alcohol content.
Tilted Barn's Chosen OnE. Farm-to-glass beats farm-to-table at this Exeter brewery, where the Chosen One Double IPA reigns among a selection of hops-forward favorites. Arrive early on Friday evenings and Saturdays if you want to snag a few precious cans.
Trinity Brewhouse's Screaming VikinG. A trip to Iceland inspired this new wheat beer from Rhode Island's original brewpub, which is accented with ginger, honey and a hint of cardamom.