Rhode Island Running Clubs
Make running a team sport by joining one of these running groups.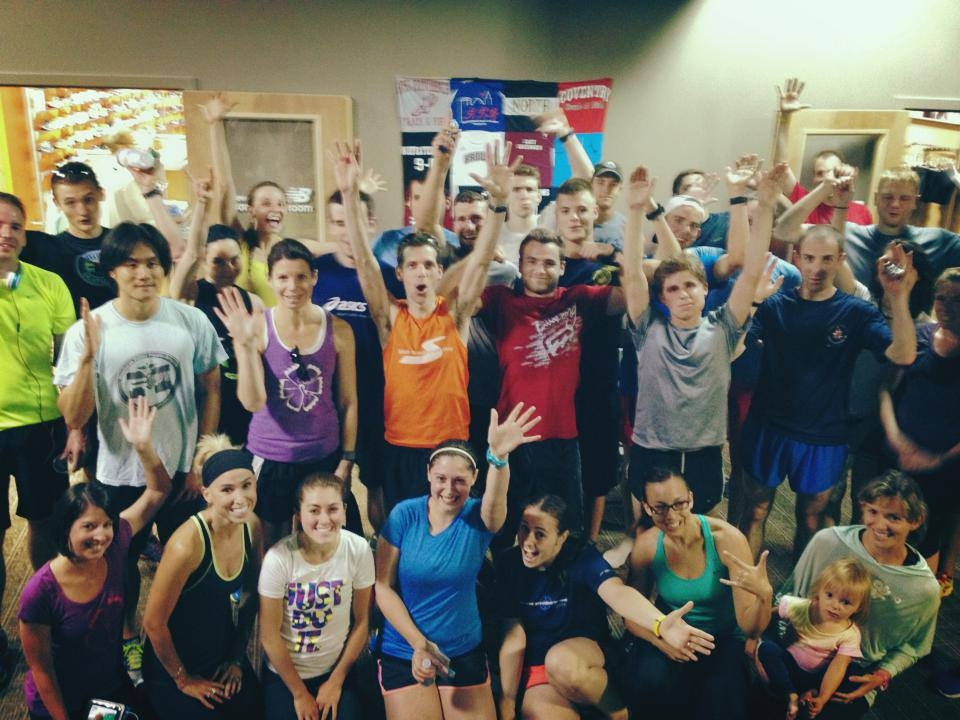 Running may be a solitary sport, but there are many local groups that turn it into a team effort. Join one of these running clubs or weekly races and meet people just as obsessed with pounding the pavement as you.
The Rhode Runner running club meets on Wednesdays at 6 p.m. and on Saturdays at 8 a.m., rain or shine, at the running store in Providence. Not only do expert runners coach you on pacing and distance, but you also get a singlet and discounts at the store for joining. The cost is $30 per year, and $10 to renew membership each following year. Sign up here. Sometimes this group also gets to test out gear from vendors, and there's an occasional beer run from time to time.
Run with Ro and Walk with Mary
PVD Lady Project members have also formed their own running and walking groups. Join Olympic runner and founder of Believe I Am, Ro McGettigan, for Run with Ro along Blackstone Boulevard in Providence on Wednesdays at 6:30 p.m. (due to rescheduling, this week's run will take place tonight, Thurs., June 27 at 6:30 p.m.). Meet the group at the top of Lippitt Park (near India restaurant). Also on Wednesdays, former "The Rhode Show," "Search for a Star" host and new mom Mary Larsen will lead a group for Walk with Mary. Strollers, babies and dogs are welcome!
Ronald McDonald House of Providence Running Club
Get in some track training and fun runs with professional coaching all while supporting the mission of Ronald McDonald House. This group meets on Monday and Thursday mornings at 6 a.m. and 7 a.m. for track practice at the Brown University stadium. They also host outdoor runs on Wednesdays at 6 p.m. and on Saturdays. On the first Saturday of every month, meet at Rhode Runner at 7:30 a.m., and on every other Saturday, meet at 7:30 a.m. at Three Sisters at 1074 Hope Street. They post the weekly running routes on the website. To become a member, you must register by filling out the membership form and pay annual dues of $50.
Newport Running Clubs
Newport's Tuesday night Fun on the Run club focuses on three-to-five-mile stretches. The group meets at 6:30 p.m. at Slim Possible Newport at 5 Spring Wharf. They frequently switch up routes, and announce them on their facebook page. There's also the Newport Run and Chug Club that meets on Thursday nights at 6:15 p.m. at the Fastnet Pub. Run a 5K with the group, then hit up the Fastnet for beers. All ages and abilities are welcome. Click here to join the mailing list.
Every Thursday through Aug. 29, runners meet at the Market Street Pub in Warren before 6:30 p.m. for the Red Rooster Ramble, a five-mile run through Barrington and Warren. The run is managed like a race, with each participant paying $7 to enter, and you hold onto your personal bib throughout the whole season (the $7 also includes pizza and salad after the race at the Market Street Pub). Races are timed each week, so you can attempt to beat your PR, and at the end of the season, trophies are given to the best and most consistent runners.