Rhode Island Pizza Options
We break down where to go for grilled, bakery, wood-fired, deep dish, New York-style and more.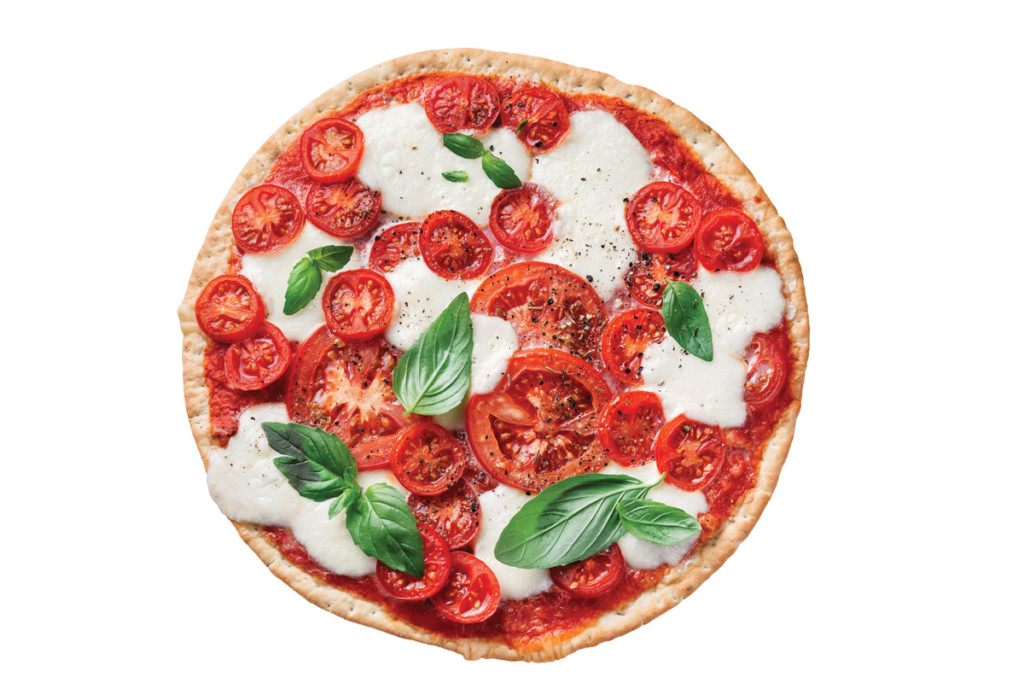 For Pizza Strips:
For Wood-fired:
For Brick-Oven:
For Grilled:
For Sicilian:
For New York-style:
For Deep Dish:
Cold Pizza strips
A.k.a. "party pizza" and a.k.a. "bakery pizza". Regardless of what you call it, the important things to know about this Rhode Island treasure is that the dough is thick, the tomato sauce is heavy, the cheese is nonexistent (unless you ask for a sprinkling of parmesan) and the final product is served cold.
Wood-Fired
Think a classic eleven to thirteen-inch Neapolitan pizza baked at a temp of 600-900° F. The humid heat of the wood oven creates a thin, delicate center and a puffy crust.
Brick-Oven
This iteration is heated in, you guessed it, a coal-fired brick oven. Most pizza makers will prepare a New York-style pie before cooking it, resulting in a thicker, crisper crust.
Grilled
Rumored to have originated in Rhode Island, throwing some dough and cheese on the grill is the best method for attaining chewy, smoky, blistered perfection.
Sicilian
Around since the early 1800s, this style features a rectangular, spongy bread base (like focaccia) and is traditionally topped in onions, anchovies, tomatoes, herbs and toma cheese (though just tomato sauce and mozzarella will also do the trick, too!).
New York-Style
Bada bing, bada boom: Bakers usually start with a large piece of dough and then hand toss it until the middle is soft and pliable while the edges remain thick. It's often served in wide slices which allows for easy foldability before consuming.
Deep Dish
Also sometimes referred to as Chicago-style, this pizza is as thick as pizza gets; after the dough is smoothed over a high-edged pan, it gets loaded with chunky tomato sauce and an abundance of cheese before cooking.