Rhode Island Journalists Honored for Diverse Reporting
Story subjects presented awards Tuesday at the Metcalf Awards for Diversity.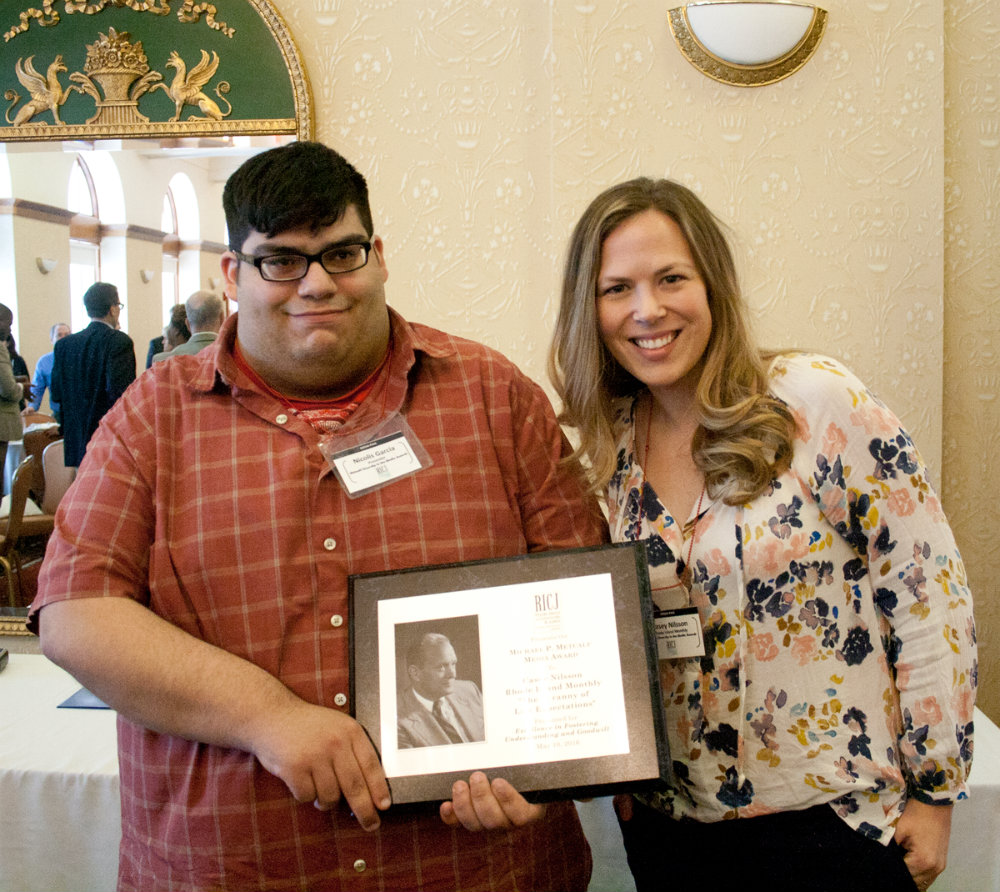 A transgender teenager who was elected Homecoming King by a landslide in Newport. A minority police officer who silenced people's praise at a community meeting when he said he was a detective. A developmentally disabled student who is now on his way to college.
Those were some of the compelling subjects of stories reported by members of the Rhode Island media last year that reflected some of the diversity in the state. The journalists responsible were honored Tuesday morning with Metcalf Awards by Rhode Island for Community and Justice that were presented by the people the stories were about.
Toby Ayers, executive director of Rhode Island for Community and Justice.
Casey Nilsson, an associate editor at Rhode Island Monthly, won for "The Tyranny of Low Expectations," a story that examined the fallout of sweatshops for developmentally disabled students in the state, which led to federal discipline.
"We as Rhode Islanders have a responsibility to provide these opportunities to all kids and adults with disabilities — both morally and legally, thanks to a consent decree with the Department of Justice," Nilsson said. "And our work here is far from done."
Nicolis Garcia, who Nilsson profiled in the story, said that the reporting about what happened to students at the Birch Vocational School at Mount Pleasant High School was "an important story for people to hear."
"The students at Birch are smart and talented people," Garcia said. "We have hopes, goals and dreams just like everybody else. I think that Casey highlighted this in my story. It also showed that people with disabilities can be independent and be productive members of the community when give the right supports."
Garcia, who attended with his parents, Jose and Zulma, is now on his way to graduate from Mount Pleasant High School and attend CCRI, where he plans to study design to learn how to make video games.
Journalists from four other media organizations around the state were also honored for the work, which you can read here.