Remembering Sister Ann Keefe
Read the Rhode Island Monthly profile from January 2013, "Sister Act," which describes how Sister Ann Keefe took back Providence's toughest neighborhoods, one mean street at a time.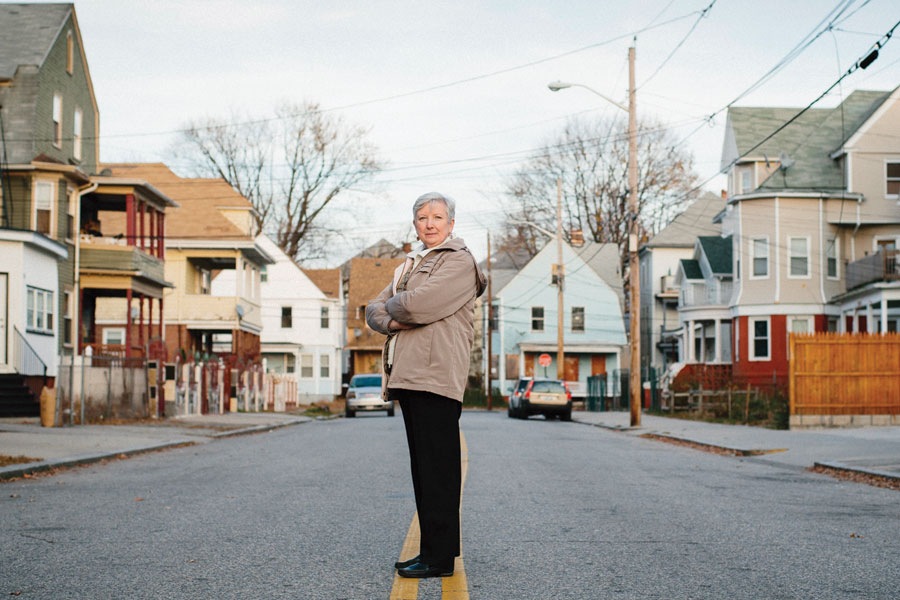 The Rhode Island Monthly magazine staff is deeply saddened by the passing of Sister Ann Keefe. As described in the January 2013 profile "Sister Act," which was written by Brian C. Jones, Sister Ann cofounded the Institute for the Study and Practice of Nonviolence, which is credited with helping to sharply cut the city's murder rate. She started Providence ¡CityArts! for Youth. She helped establish, run, guide and champion a host of other organizations, including the Community Boating Center, the Sophia Academy, the Family Life Advocacy Center, Witness for Peace, the Southside Community Land Trust and the Providence Community Library. Then add these to the list: AIDS Care Ocean State, the Annual Good Friday Walk for Hunger and Homelessness, the Providence Human Relations Commission, the Economic Progress Institute and Taming Asthma. The list goes on.
Here is a section from the story, written by Jones, which we think describes her perfectly: "…Sister Ann is legendary for her ability to get things done, to lead, console, confront, organize, schmooze, strategize, shame and entertain with her quick wit. Never look her in the eye, she warns people, from janitors to mayors, lest they be drawn into her latest scheme, shaken down for a donation, handed a paint brush, signed up for an overnight peace sit-in, recruited to cultivate a community garden or enlisted to cook Thanksgiving dinner for thousands."
Read the full profile from Rhode Island Monthly's January 2013 issue here:
Sister Act: A Providence nun is fighting to take back the city's South Side, one after-school program, Thanksgiving dinner, reformed gang member and peace institute at a time.