Rediscovering Rhode Island
Coming back to Rhode Island was quite a change.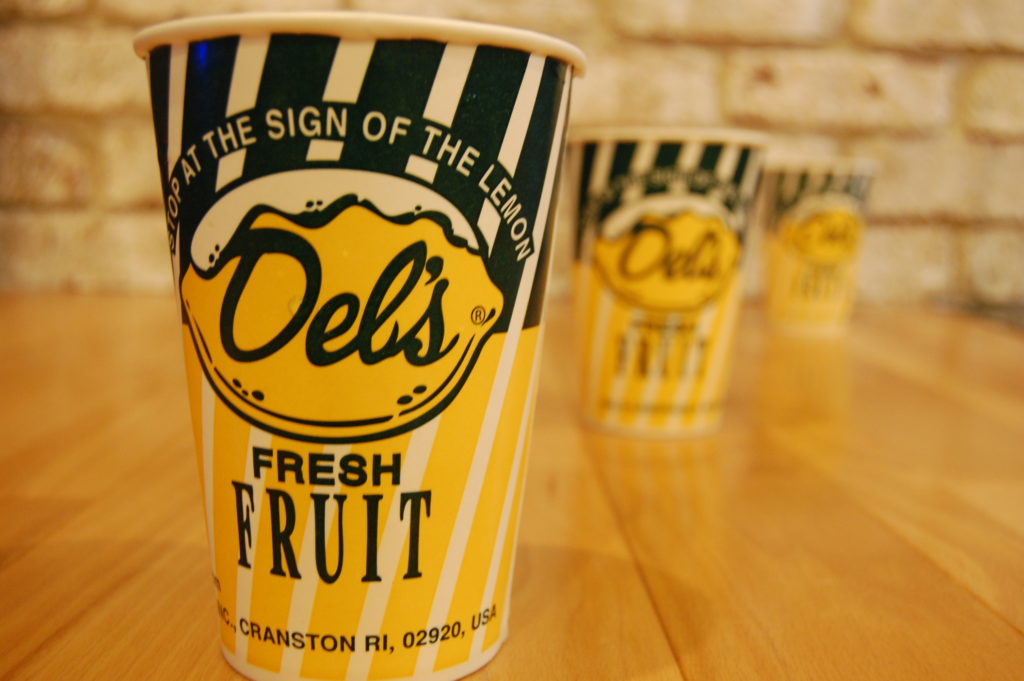 I spent the past four years studying in Pittsburgh, where it was a whirlwind of Pirates, pierogies and the 2014 Polar Vortex.
Also during my studies were trips to Argentina, Texas and London, trips where I was mugged in a park, drove my first car outside of Rhode Island, and ate more toad-in-the-hole than I care to admit. Exciting stuff.
After graduation, I packed up my bags and moved back to Rhode Island, to a home that I hadn't really called "home" in years.
I thought I wouldn't be able to stand the daily grind after the past four years of constant excitement. It just wasn't as thrilling, commuting on one of our two major highways with cars at a standstill, people popping their gum and "tawking to their awnt from Crahnnston."
But then, something changed.
I began an internship that involved writing stories about our small state, interviewing local coffee purveyors, bread makers, aspiring entrepreneurs and a healthy dose of people who couldn't say enough about how much they love Rhode Island.
After one interview, as I ate my third croissant from Seven Stars Bakery, I began to see the silver lining in my situation of returning home: It was an opportunity to get to know the state I really didn't know much about.
In the spirit of New Year's, new beginnings and coming full circle back to lil' Rhody, here is a list of places and the little idiosyncrasies that have given me a new appreciation of the state we call home.
1. Benefit Street. My brother told me this is the most haunted street in Providence, but that's not why walking on Benefit Street gives me a little thrill. I imagine myself in the Victorian era, surrounded by high society, when, in reality, I'm traipsing down the cobblestone sidewalks, carefully maneuvering every stray brick and root attempting to take me down. But that's all part of Benefit Street's charm. Not to mention stumbling upon (sometimes quite literally) cute eateries and cafes. Some of my faves include Benefit Juice Bar and Cafe, Den Den Cafe Asiana and the sweet hipster liquor store, Darwin Liquors. It's also the perfect street for the history nerd to snap edgy photos on their iPhone and make googly eyes at the gorgeous architecture. Ahem.
2. Living thirty minutes from the beach. As much as we Rhode Islanders complain about our commuting life (thirty minutes on 95 feels like two days in a detention center), it is amazing that we can pack up the car and arrive at the beach in half an hour. For perspective, from Pittsburgh to an actual beach (Lake Erie doesn't count) it takes around five hours — one-way.
3. Garden City. Yes, it's basically a mall that's outside but that's what makes it so great! While I am normally loath to promote mass-brand stores, Garden City has the charm of a 1950s drive-in movie — a place where you can soak up mass-produced splendor all while a warm breeze nudges you along.
4. Three words: Seven. Stars. Bakery. Shameless promotion here, but if you've ever eaten any of the soft, buttery goodness that they serve on a white plate, you'll understand.
5. Hearing people say "extra-extra" and knowing what it means.
6. The Arcade. Since when has Providence been a hipster haven? It must have happened in the four years I was in Pittsburgh, because upon my return, I discovered the awesomeness that is the Arcade. Replete with boutiques and cafes, it was like Providence all of a sudden became super cool or something….
7. The RISD Museum. With free Sunday admission and an eclectic collection that includes vintage clothing that I am always tempted to whisk off the mannequin, the RISD Museum is a solid staple of high-art fun.
8. "Wicked"— the term, not the play. When I was in Pittsburgh, I would slip in a "wicked" here and there to assert my "foreign-ness." Coming back to Rhode Island and hearing "it's wicked awesome" was like greeting an old friend.
9. The Fantastic Umbrella Factory. In the seven years I lived here before college, for reasons unknown, I never once set foot in this eclectic oasis. Now, I've come to love it. From the bamboo forest to the smell of incense wafting through the rickety wooden trellises laden with vines and flowers, this is a hippy haven for all.
10. Del's. I don't think I need to write much here. You know why it's on the list.