3 Record Store Owners on Rare Finds, Favorite Albums and Celeb Sightings
In celebration of Record Store Day on April 21, we caught up with Corey Taylor, Chris Zingg and Kevin Morosini.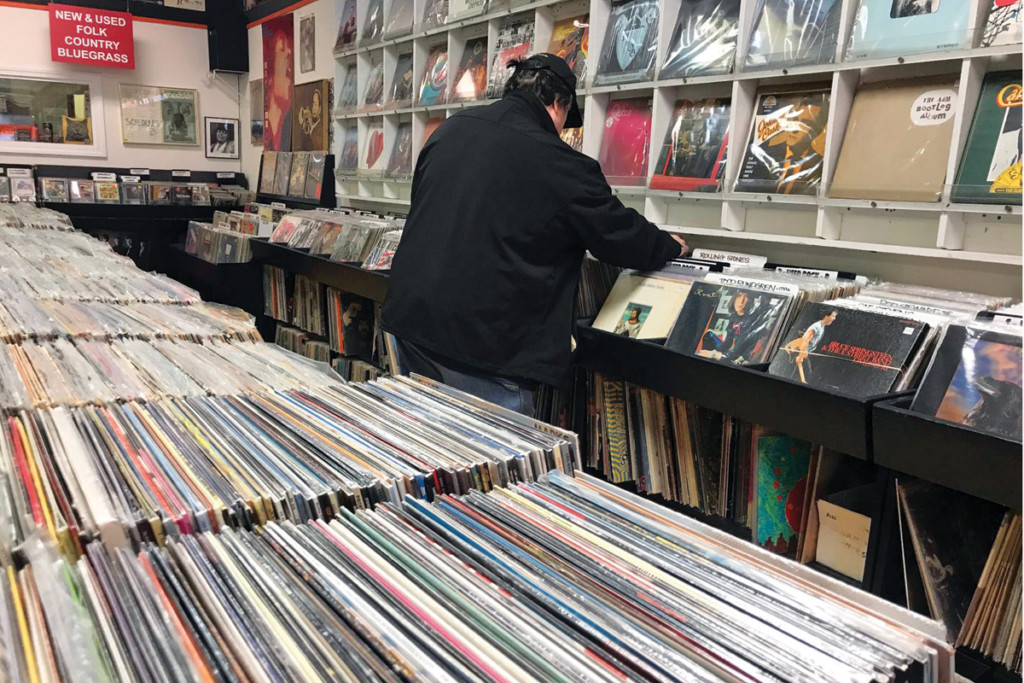 Streaming music may be de rigueur, but record stores are hardy survivors in the digital age. Vinyl album sales rose for the twelfth consecutive year in 2017, with more than 14 million sold. Record Store Day, a worldwide celebration of independent retailers featuring exclusive releases, will be extra-celebratory this year on Saturday, April 21. Rhode Island has a dozen or so shops packed with classic and contemporary treasures. We asked three shop owners — Chris Zingg of In Your Ear (established in 1985), Corey Taylor, a.k.a. DJ Blade Mon, of Looney Tunes (opened in the mid-'70s), and Kevin Morosini of Olympic Records (2011) — a few questions about their labors of love.
All-time favorite album?
Chris: Electric Ladyland by the Jimi Hendrix Experience.
Corey: Manu Dibango's Soul Makossa.
Kevin: Pharoah Sanders's 1974 album, Elevation.
Famous customer?
Chris: Jeff Buckley. He bought albums by Fear and Captain Beefheart.
Corey: I purchased the store in September 2016 from Peter Dante, who owned it for twenty-three years. When Peter owned the store, reggae legend Ernie Smith came in and bought country music. And Delly Ranx, another reggae star, shot scenes for a music video in the store.
Kevin: Slug of Atmosphere [a hip-hop duo from Minneapolis] spent several hours going through everything in the store and left with more 45s than he could carry — and Herbie Hancock's Secrets, which he bought right off the turntable.
Coolest item in the store?
Chris: The Beatles and Frank Ifield on Stage, a 1964 reissue of Beatles material that was pressed in very limited numbers. We sold it for about $3,000.
Corey: A vintage 1966 KLH-24 stereo turntable unit.
Kevin: A limited two ten-inch version of Radiohead's The King of Limbs from 2011, with a promo newspaper and blotter sheet.
How do you stay relevant in a tech-obsessed culture?
Chris: By remaining true to our original approach, stocking all formats — LPs, CDs, cassettes — in a wide variety of genres. We also sell lots of new and used equipment, especially turntables. In Your Ear has a knowledgeable staff and is a great place to browse. We've never stopped selling records!
Corey: I think just by being open; Looney Tunes is the only record store left in South County.
Kevin: Shopping for records on the computer is pretty boring and not much fun. Nothing beats going into a record shop; you don't have to pay for shipping and you get to play it as soon as you get home.
In Your Ear, 462 Main St., Warren, 245-9840, iye.com
Looney Tunes, 562 Kingstown Rd., Wakefield, 782-9860
Olympic Records, 580 Wickenden St., Providence, 301-9266