Rare Art
A new exhibit features portraits of children with rare diseases.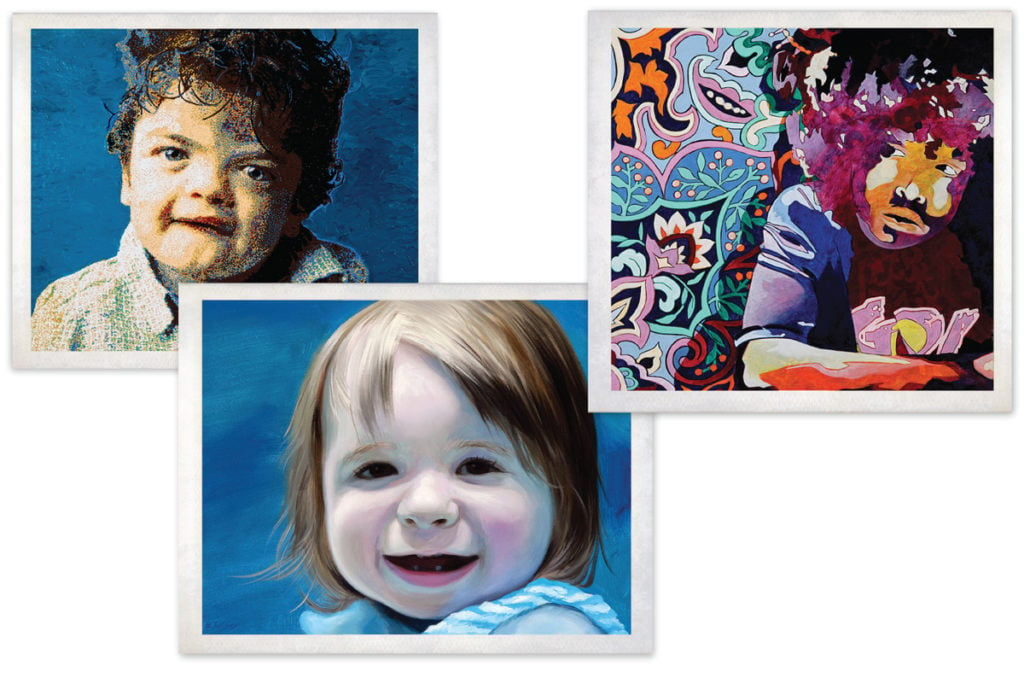 The exhibit is filled with portraits of children smiling, laughing and greeting the world. You would never guess that each one lives with a rare disease.
"Beyond the Diagnosis" debuted at Brown University's Alpert Medical School in early 2015 with seventeen portraits. Now it boasts nearly 150, including six children from Rhode Island, and paintings contributed by twenty-two Rhode Island artists. The exhibit tours medical schools, research institutes and hospitals around the globe.
The brainchild of Rumford resident Patricia Weltin, a fiercely determined single mother whose two daughters live with a rare disease called Ehlers-Danlos Syndrome, the Rare Disease United Foundation was started by Weltin five years ago for families struggling, like hers, with a rare disease. It can take years to correctly diagnose one of these conditions; there are nearly 7,000 of them. So every bit of awareness the exhibit raises, and every medical researcher who is moved by it enough to vow to learn more about these illnesses, matters.
Artists from around the world volunteer to paint the children's portraits, working from photographs. A world renowned artist, Wolfgang Widmoser, traveled from Bali to hand-deliver his painting. Another told Weltin, "I don't know what brought this boy to me — but I know I'm supposed to paint him." In sum, she says, "I can't thank these artists enough, and they're like, 'No, thank you.' "
Opening event April 8. 6:30−9:30 p.m. Eunoia Gallery, 275 West Natick Rd., Warwick, rarediseaseunited.org