Raptor Weekend at the Audubon
Here's the scoop on the much-anticipated Labor Day Weekend event.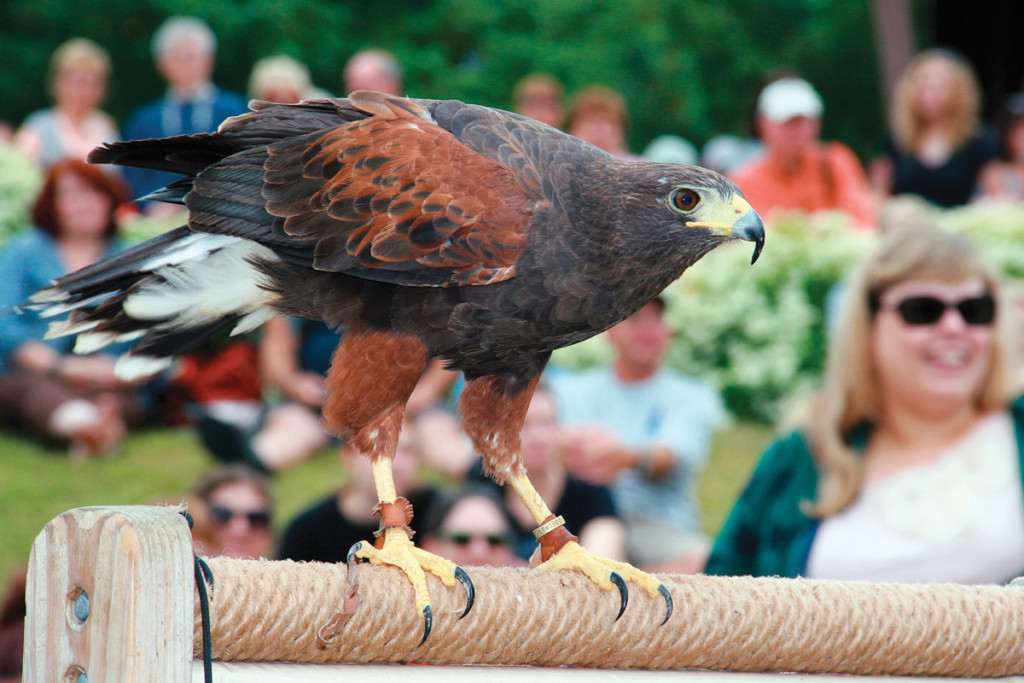 Birds of prey will be on display during Raptor Weekend at the Audubon Society of Rhode Island Environmental Education Center in Bristol. On September 9 and 10 from 10 a.m. to 4 p.m., visitors can go beak-to-beak with feathered-friends, including two eagles and a variety of falcons, owls and hawks. Activities for full-grown fans and fledglings include live flight demonstrations, owl pellet dissection, face-painting, crafts and a talk from raptor photographer Peter Green. "We try to have a mix of adult's and children's entertainment so it doesn't matter what age you are," says Anne DiMonti, director of the Environmental Education Center. asri.org
Here are five facts about the raptors:
1. Wildlife rehabilitators will be on site showcasing various species. "The majority of the birds folks will see are injured in some way and can't be released into the wild," DiMonti says.
2. One of the main goals of the event is to educate the public about the importance of raptors in the wild. "They help monitor and control the rodent populations," DiMonti says. "Birds of prey eat mice and rats and keep the entire food chain in balance."
3. The birds are an indicator species. "If hawks are getting sick and dying, it tells us something might be wrong in the environment," she says.
4. There are eight species of owls that migrate through Rhode Island, including Screech, Great Horned, Long and Short-Eared, Barn, Barred and even Snowy owls. "Harry Potter fans will get to observe the owls they see in the movies up close," DiMonti says.
5. Visitors can also watch falcons in flight. "We will have a falconer, who is licensed and permitted to use non-injured birds for education and hunting."