Q&A: Wine Expert Edward Korry
The department chair of beverage and dining services at Johnson and Wales University knows a lot about wine, and like all great educators, he's willing to share his expertise.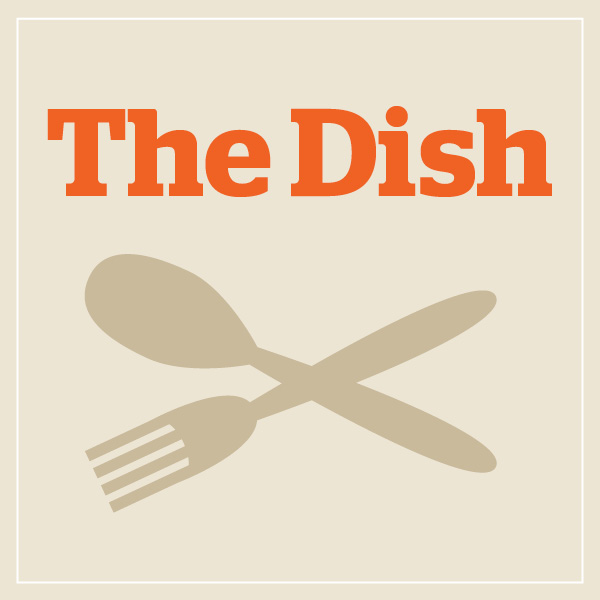 The department chair of beverage and dining services at Johnson and Wales University knows a lot about wine, and like all great educators, he's willing to share his expertise.
Edward Korry has helped develop the wine palates of some of the country's greatest JWU-trained chefs. He also extends his tutelage across the globe as a certified wine educator and a registered tutor of the Wine and Spirits Education Trust.
He grew up primarily in Europe, where wine with meals is a daily occurrence. As an undergraduate in Chicago, he was offered a glass of Swiss Colony Hearty Mountain Burgundy and was shocked that it was nothing like the wines he had been exposed to growing up. Later, though, while studying philosophy in France, he tasted a Chateau La Tache from the Romanée Conti in Burgundy. "It was not merely revelatory, but an epiphany: yes, man can improve upon nature! It was so layered in that different facets of the wine revealed itself at different moments," he says. Korry laments that he has tried to replicate that experience, but always comes up short. "Of course, La Tache today runs upwards of $1,000 a bottle," he says wryly.
But, even though he's an expert, Korry's not a snob. We asked him to guide us through the often beguiling task of choosing a wine, including those to appreciate now with fall's bounty and what wines to put away for future enjoyment.
Which wines excite you now? I love finding wines that speak of a place, that cannot really be replicated elsewhere and that don't cost a fortune. The relationship between quality and price is not very straightforward in the wine world. It rarely has much to do with the economics of scarcity and has much to do with marketing. That being said, a wine that has been made using quality grapes from the best growing regions tends to be more expensive than those made from poorer quality grapes and regions. I like wines with acidity/tartness to enhance the flavors of foods. Some of the wines from Spain, Portugal, Italy, France, Germany, Austria and Greece, or from secondary appellations or less well known ones, provide more interest to me. I always like going back to wines from top quality appellations such as in Bordeaux or Burgundy. Depending on the food, I may prefer wines with bolder flavors from Napa and particularly Sonoma.
Which foods do you recommend with them? I approach the pairing issue as being more a question of pairing wine to the diner than the dinner. We know that wines and foods that are high in certain tastes affect each other. Wines that are higher in acid tend to enhance flavors from foods. Acidity and saltiness in food brings out more fruit flavor in wines and diminishes both the apparent perception of acidity and tannin in wines. Umami in food will bring out tannins and bitterness in wines, so salt offsets that aspect of taste. Sweeter foods can eliminate all traces of fruit in wine so the wine always has to be sweeter than the accompanying food. The key point is to determine what one likes and then take into account the complexities of taste interactions. If the wine and the food are balanced in terms of taste then the pairing will work, so long as one isn't dramatically more intense in flavor and taste than the other.
Which wines/regions can consumers expect to see emerge in the coming years? The wine world is growing. China is starting to play a role in the world's wine economics and may become one of the top producers as well. Who knows what impact that may have – it's very speculative right now. We will continue to see more diversity of choice and price.
It's fall in Rhode Island! Corn and shellfish abound – which wines will go best with these regional and seasonal foods? Again, we need to consider our individual likes and dislikes. My preference for the shellfish is for more acidic wines and little to no oak. For whites, riesling, albarino, godello, sauvignon blanc, fiano de avellino, falanghina, assyrtiko, unoaked chardonnays. Dry rosés (as well as off-dry rosés) will work well for those who enjoy them. More are found from California as well as the Navarre in Spain and southern France. And don't forget sparkling wines!
For reds, pinot noirs from different regions including Burgundy, Germany, Russian River Valley and other Californian appellations; Willamette Valley, Oregon; and New Zealand. From Italy, it's hard to beat a Chianti classic. Wines from mencia from Bierzo, Spain, are also well suited and often affordable. Other Italian reds such as barbera and dolcetto as well as Valpolicella can work with the season's more rustic foods. And, if you want to try something a little obtuse, look at a norello mascalese from the Mt. Etna region of Sicily.
What advice do you have for someone who is considering beginning a wine cellar? Start slow and base the selection on what wines you like. Ask yourself if this is for investment potential, in which case it is a totally different proposition and highly speculative, or is this so that you can enjoy the evolution of the wine over time. Select varietals from different regions and vintages. Don't just fall into the trap of buying the best vintage, because frequently you find better values from less popularly acclaimed vintages and they will mature faster. Figure out how much you and yours consume in a year and how often you have an age-worthy wine. That will provide a guideline for how many bottles to start with. Most wines today should be consumed within three years or so, but fortified and dessert wines can take decades to fully mature and can last for decades longer.