Q&A: The Barstow
Executive chef and co-owner Michael McHugh talks about launching the new restaurant on the South Side of Providence.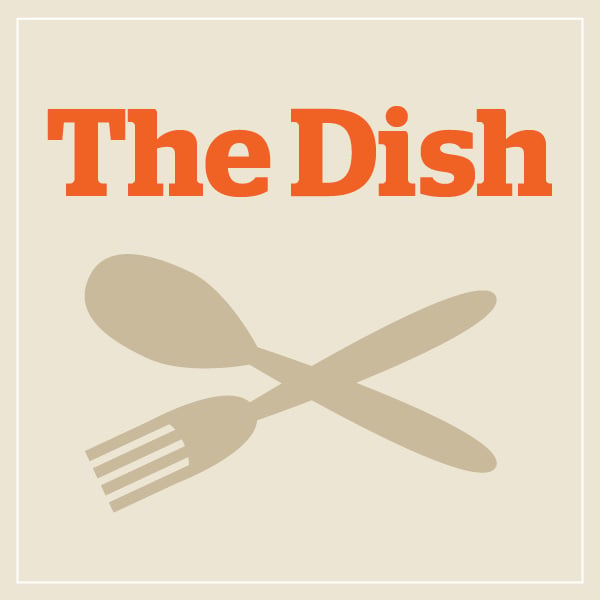 How would you describe the menu? It's an American menu with Mediterranean influence. The interesting thing about American food is it's a composite of so many other influences. We chose to do a lot of smaller and medium-sized options so that people could try new things and become familiar with us. The American public is getting so much better educated about food and cooking that I think we're seeing a trend develop where people don't want to go out for something they've learned to produce themselves. We're not in the era of canned sauce and dry pasta anymore. It gives a neat privilege to people in the restaurant industry to challenge ourselves to give a different experience. The food is designed around exciting and bold flavors but there's a degree of familiarity and comfort to it.
How does the menu work? We have the snacks menu that runs day through night. It allows for a fun experience. Everything needs a starter, especially with conversation. Get three or four things on here, and what's that going to cost you, $15? To me, that's ideal, people trying two or three snacks, three or four small plates and one or two larger plates. That provides an experience I would hope for people to get.
What's your background in the food industry? I only spent a few months in school at Johnson and Wales. That's why I originally came to Rhode Island. I'm from Worcester, Massachusetts. There's a big bakery history there and I started in the pastry field. After that, I moved here, and I wanted to transition to restaurants. My first job was in the Providence Place mall where Napa Valley Grille was. It taught me to maintain quality when business increases, which is really important. I left there to do the opening at Red Stripe, which was a crazy animal – it was so busy. I did a lot of work on the hot line. I also helped out at Mill's [Tavern], so I got to learn more fine dining. When I left there, I started at Julians. I was at Julians for six-and-a-half years. I helped revamp the pastry program and cooked a bit here and there. Within a year, I took over the sous chef job. That was a great avenue for exploration. There was a captive audience that trusted the restaurant, because they've been established for so long. It allowed me the ability to grow and explore what I wanted to do as a chef. I left there in April and I helped the owners of Figidini, who are good friends of mine, open Figidini. Openings are fun for me. I like the problem-solving elements of working at restaurants. And that brings us to here.
How did you get his property? My partners own this building. They were renting to the previous business [Cactus Grill], and when their time came, they were interested in rebuilding for a new restaurant. The owners saw potential in the space, and – like many things in the restaurant business – through friends of friends, they learned I was looking for a new home and a new project. It was good happenstance. They had a lot of building and construction contacts. It worked out to be a good meeting of each other's needs.
Where do you see the place going? We want to be familiar to people. We want to be a place where we have regular people. We're getting there, for sure. This location is designed for it. It would be great to see a table turn to another table and talk. That's what's cool about the space. It's connected aesthetically throughout. The bar has a very open feel and people move tables together or sit at the big communal table. There's a massive amount of commuter traffic, people who pass by this space every day. We want to see those people. It's accessible to come in every day and try one or two things. We're always doing a few specials to try new things ourselves.
Where did the name The Barstow come from? Barstow was actually a stove-manufacturing company in Providence in the mid-1800s to early-1900s. They originally made wood stoves and cast iron stoves for heating. Then they made a lot of progress in home cooking stoves. That was located on the South side of Providence. Do you know where Tops Electric is located on Point Street, across from the gas station before the bridge? That was the building. So it's in proximity. And the namesake owner was a mayor of Providence. He built the first concert hall here. Barstow is a word that is easy to say, it has a historical context for the area, and we can grow and develop it to be our image. One of my favorite parts about food is its connectivity to the past and potential for the future.
Where did your decor come from? I have a friend who works for the Rhode Island Antiques Mall, so we picked up some of the tins and this banner from there.
Describe your cocktail program? It's well curated but with enough variety to please any interests. We use familiar ingredients, but approached in a different way or technique to make the experience fun. Vermouths have an interesting depth of flavor. A lot of our drinks are based on three or four ingredients, so it's not overwhelming for people. It's better to have three really great things, than a mash-up of twenty things. We're not trying to convert the world to a way of eating or drinking, but we want to have just enough to show someone something new.