Q&A: Dustin Diamond to Perform at Twin River
You might know him as Screech from "Saved By the Bell," but he'll be showcasing his standup comedy skills Friday night.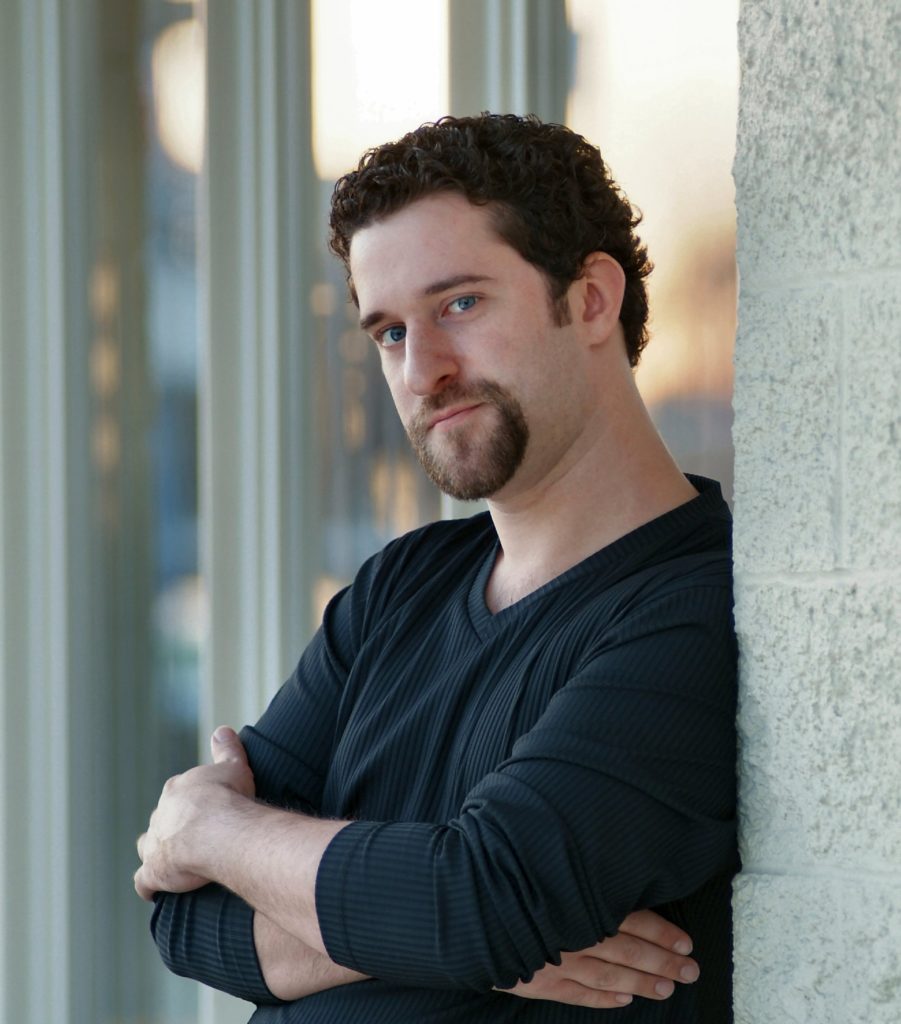 Thursday night, Twin River Casino in Lincoln, R.I., is celebrating the launch of new table games with a gala complete with entertainment, food and cocktails, surprise guests and more. We found out who a few of those surprise guests will be at the big party. Former child stars and now standup comics Dustin Diamond, best known as Screech from "Saved By the Bell," and Todd Bridges, who played Willis Jackson on "Different Strokes" ("whatcha talkin' 'bout Willis?"), will be giving a meet-and-greet at the casino Thursday at 9 p.m. They will also both be performing Friday at 8 p.m. at Catch a Rising Star comedy club. If you'd like a chance to interact with the two actors-turned-comedians in real-life, purchase tickets to the show and stick around for a possible opportunity to meet them.
We had the chance to catch up with Dustin over the phone before he left Milwaukee for Providence.
Do you live in Milwaukee? Yes, I've lived here for eleven years after coming out here to record with a band I was working with. I fell in love with the people. I spent twenty-five years in L.A., so I paid my dues. I like the vibe of the Midwest and the rest of the country does, too. I've been amazed by how many TV shows and movies reference Wisconsin; "That 70's Show," "Happy Days," comedies like Bridesmaids, and even Titanic. Jack was from Wisconsin. You don't notice it until you're in it.
How did you get into standup comedy? The first time was in 1998, and I've been doing it for fourteen years. I have been performing for twenty-eight years and I never had stage fright before. My friend was saying how I'd be good at stand-up because I wouldn't be shy, and I have good timing and delivery. He asked me if I'd be up for it. Then he introduced me that night and I had nothing prepared. I was really nervous, and my stomach was all aflutter, but I looked at it as energy. Some people look at stage fright as fear, but I used it as energy. It was the spark. And then I wanted to do it again and again to conquer the beast.
How is being an actor different from being a comedian? It's a different feeling. TV is scripted and rehearsed and you can practice and do multiple takes. There is a lot of rehearsal time. Whereas standup is totally different. The audience makes it more of a living, organic thing. It's a raw form of entertainment, and you live and die by your jokes. It's like doing something so fraught with peril, like walking on a tightrope without a net. I like the raw unpredictability of it. It's a different beast than a rehearsed play you can do every night. You get to interact with the crowd, it can be very spontaneous and you don't know what's going to happen. I like having it be very natural.
How much of your role as Screech was improvisation? For the character, they gave me an original paragraph on a piece of paper. Then you think about what the character will be like and it was up to me to breathe life into that. You think about anything that you can bring to the character that is you, rather than just a paragraph of words. I had time to nurture and grow the character into something real, and there are glimpses of myself in him. I don't have a screeching voice, or his fashion sense, but it was his overarching qualities that made him a likeable character. I am like him in that I always stick up for the underdog, or someone who was getting treated like Screech was treated. I would be the first person to come to someone's aid if they were being bullied, and I'd be there for them.
What about some of your reality TV gigs? There are some stunts I pulled to look like a larger than life bad guy, like on "Celebrity Fit Club," to show that there was more than just a goofy side to me. When I did that, people thought that was real, but it was acting, it was the farthest thing from me. The show was scripted, there were multiple takes, and the producers would sometimes tell us what to say. It's weird growing up in an industry where nothing is real. The pranks and press stunts I pulled in my twenties, that's behind me. I just want to be a dad and make the world better for my kids. But getting to that maturity level took awhile.
Is your stand-up routine as squeaky clean as "Saved by the Bell"? Haha. No. By far. "Saved by the Bell" was made to appeal to eleven year olds. I'm thirty-six, so I've earned my time. Our target audience is now grown up and might have kids that age. And this is adult night, a time for us to relax. When I first came out, people thought I was a dirty comic, but I'm pretty tame compared to Eddie Murphy, Louis C.K. and others. I'm not aggressively raunchy, but I have an adult sense of humor. I like "Family Guy." I am a huge fan of Brian Regan, known for clean comedy. Early George Carlin is a big influence. It's like Louis C.K. meets George Carlin. When kids get a guitar, they play music that they listen to. I hope people see my influences and I can do it justice.
You like "Family Guy"? Are there any "Family Guy" references you're excited to learn about while visiting Rhode Island? I'm not sure how historically accurate the show is about Rhode Island. Is there really a quahog? I'll have to try one. The tough part about my job is while I get to meet a lot of great people, I don't get to linger in one spot long enough to let it soak in.
What topics do you focus on for your standup routine? Relationships, interactions between pets, objects and co-workers. The way we interact with the world at large. Some of it is grade school giggles. I like to be a big kid. Like farts are important to relationships. They teach us about love. Sometimes the fartier your relationship, the better. So if your boyfriend farts and sticks your head under the covers, that means you're a keeper.
What will the meet and greet be like? Every place offers something different. The meet and greet is a good chance for fans to meet us without having a stage separating us. We get to interact with the audience on a more personal level. It's important to meet the fans. I get more out of meeting people than they get out of meeting me. Some people come up to me and tell me I helped them get through the toughest years growing up. I've rooted for the underdog throughout my life, and it's such a reward getting to see people who have overcome that. People who endure hardships end up being the strongest and most interesting people. I was the face of the underdog for an entire generation.
What do you think about today's portrayal of the geek? It's far more accessible today. After Urkel and Screech, and with "The Big Bang Theory," it's chic to be the geek now. Back in the day, nerdiness was a stereotype like all ant farms and pocket protectors, but now with technology, geeks are more savvy. Today the majority of people like computers and technology, so it's overall cool to be geeky and nerdy. When my parents were young, they didn't even know how to put people on the moon yet. Now the technology is so phenomenally advanced, I can't even imagine where my kids will be. The time of the geek is just starting. I think the boundary of separation will dissipate and fall way. Plus, hipsters are just geeks with fashion sense.